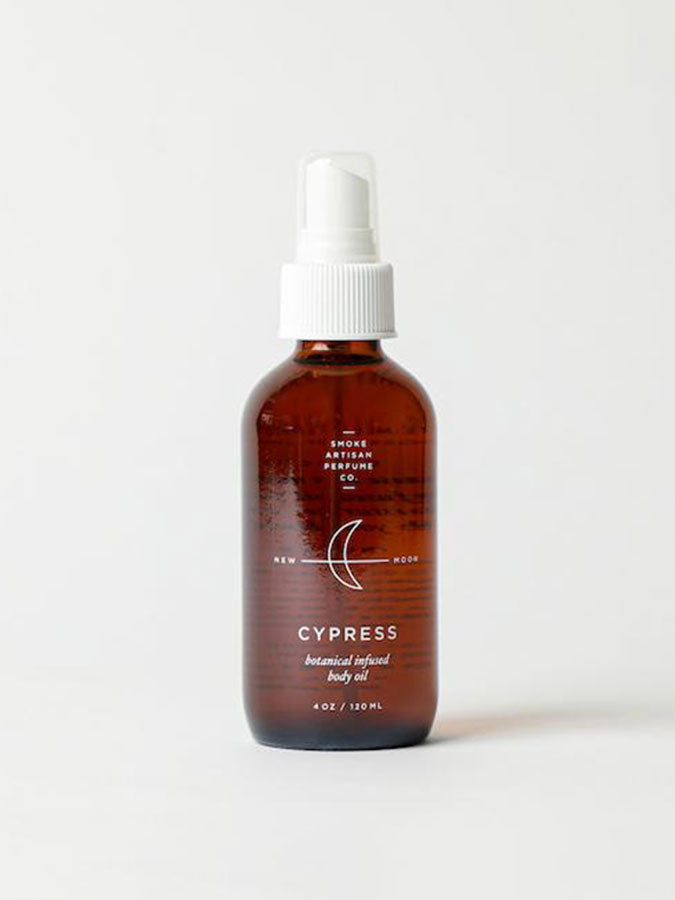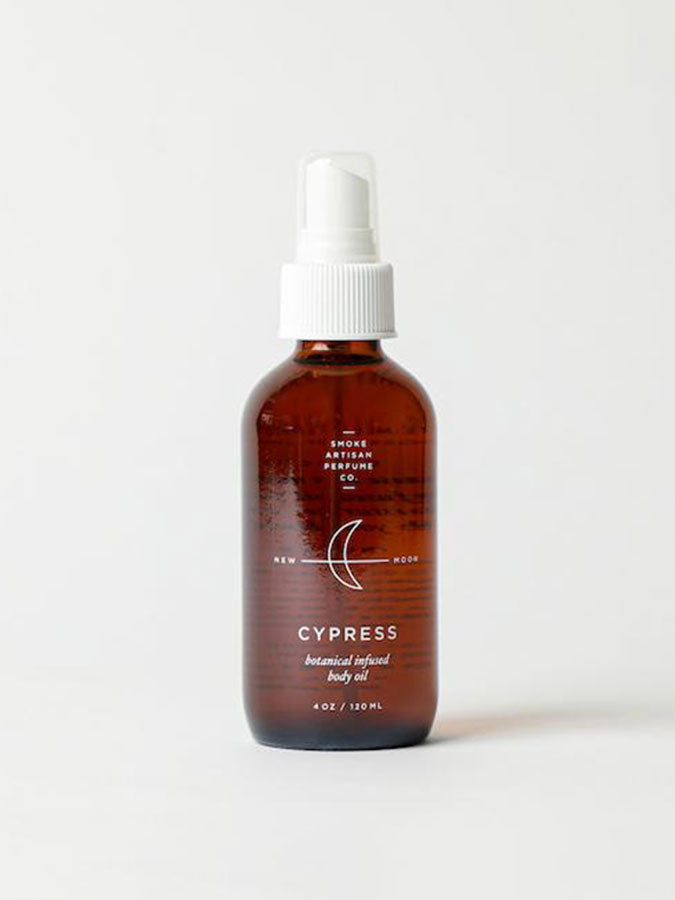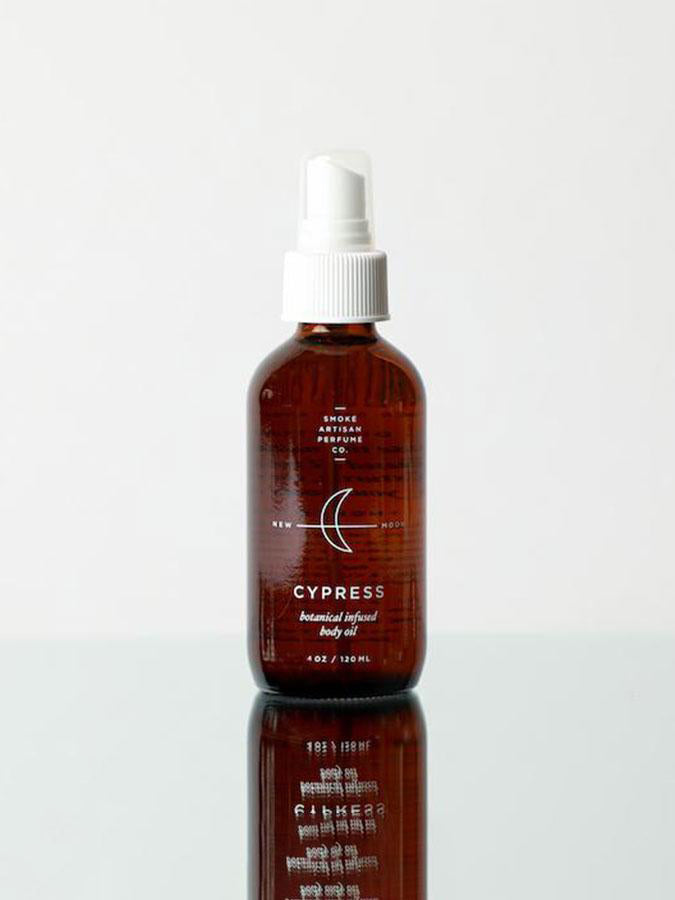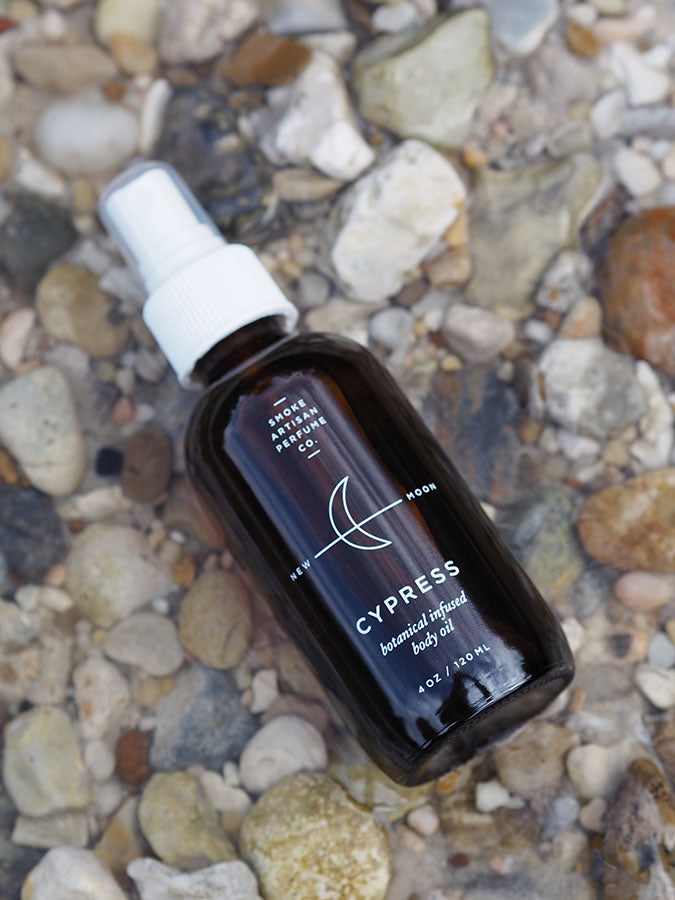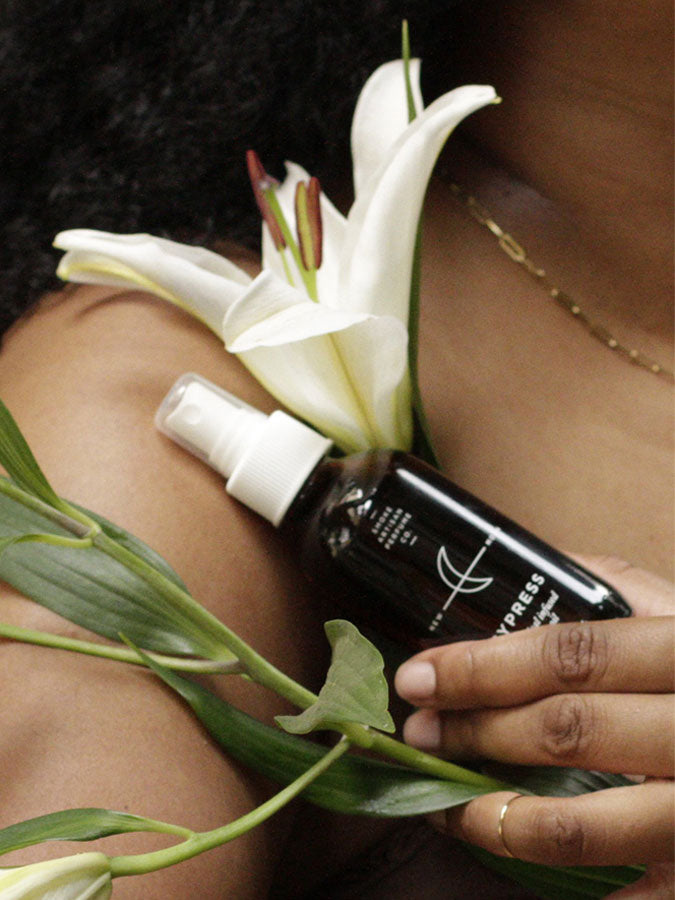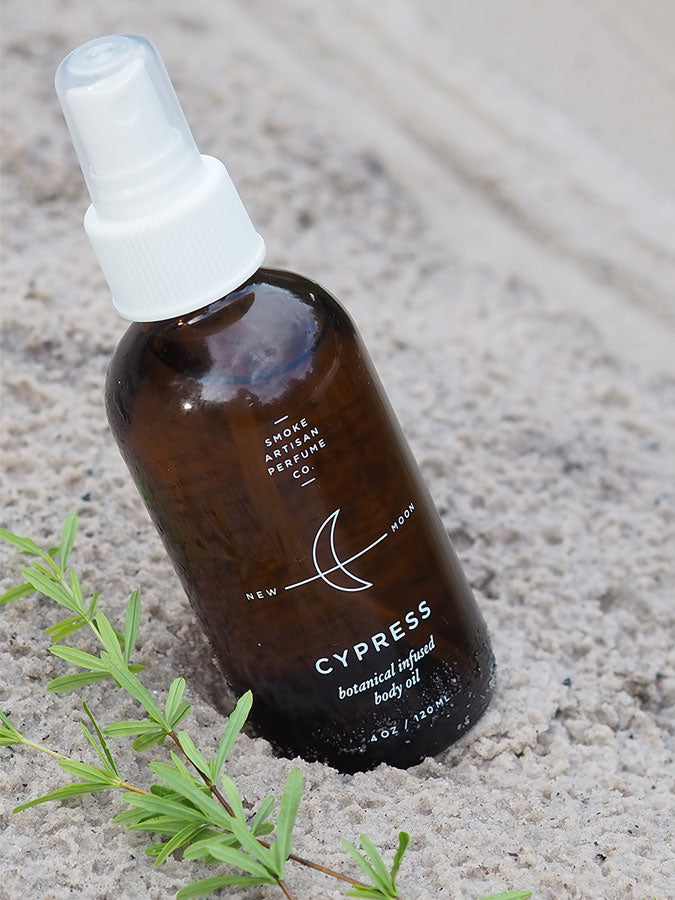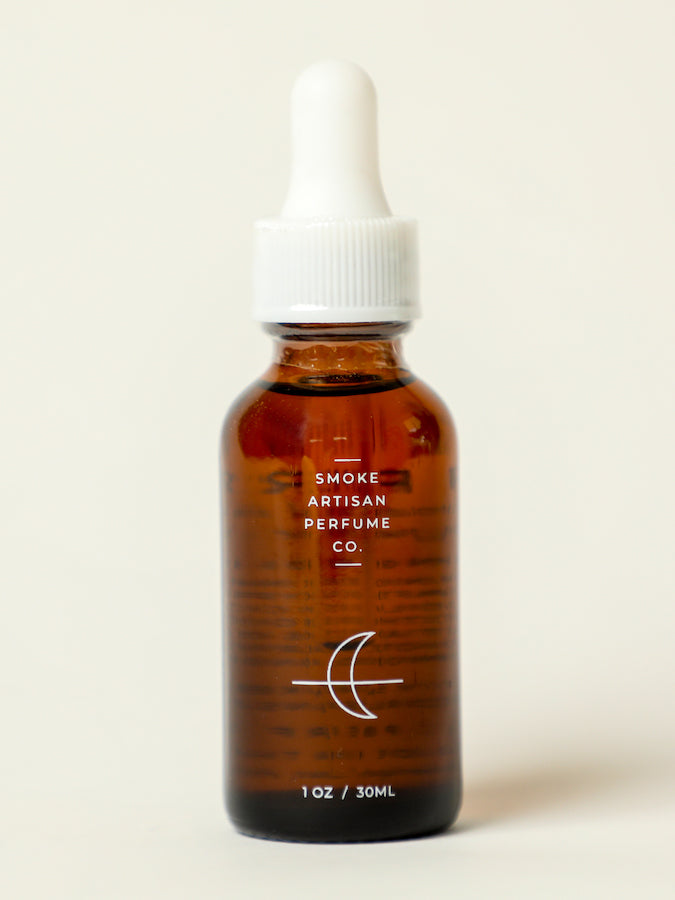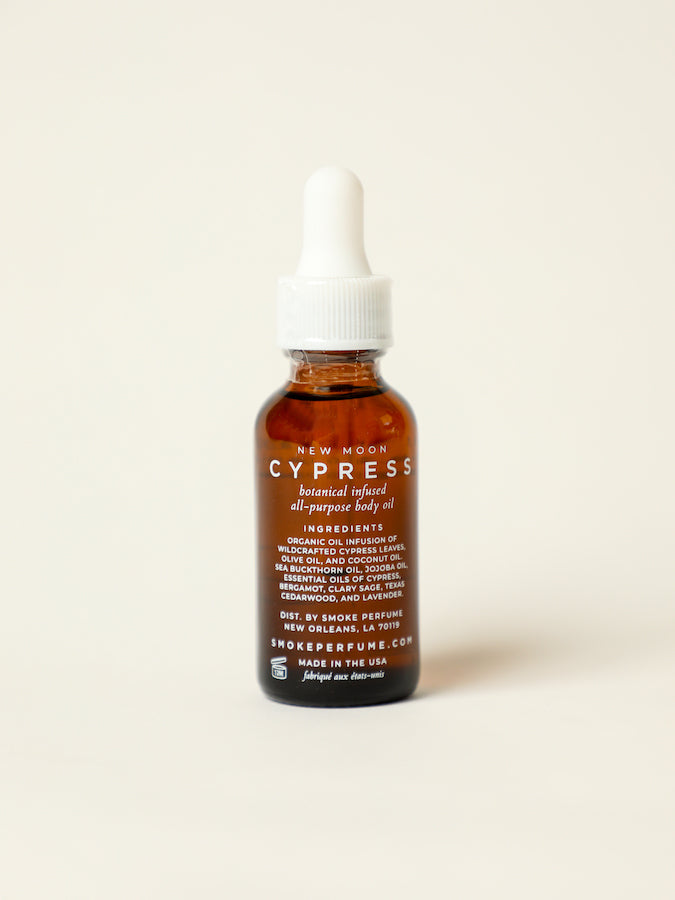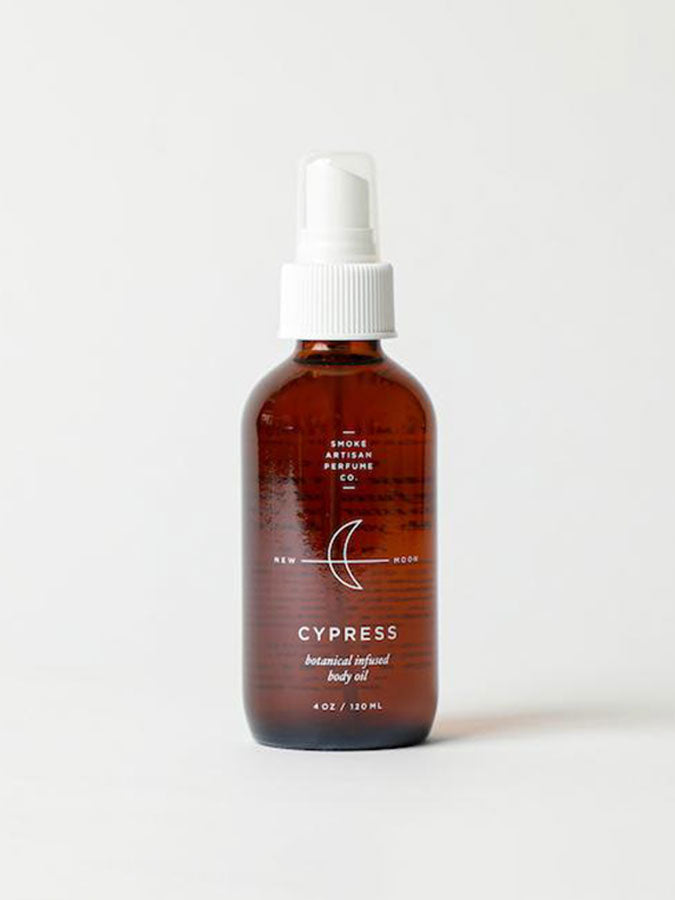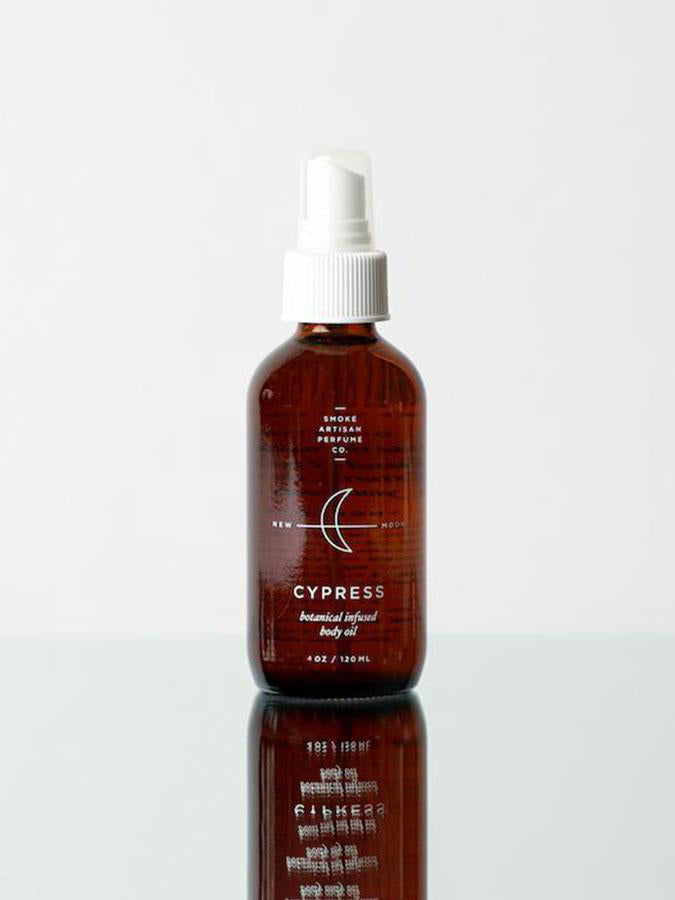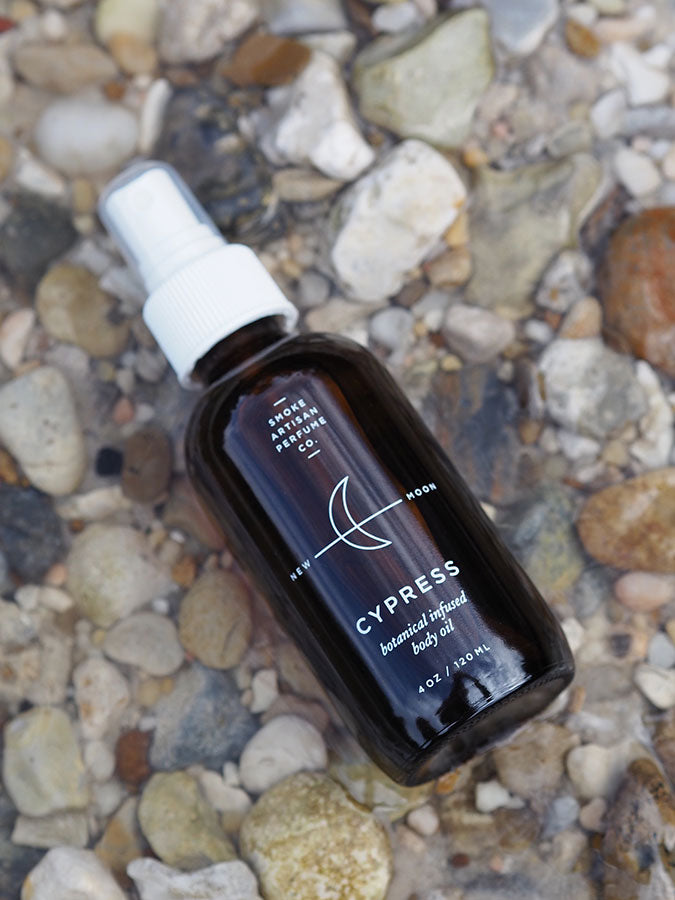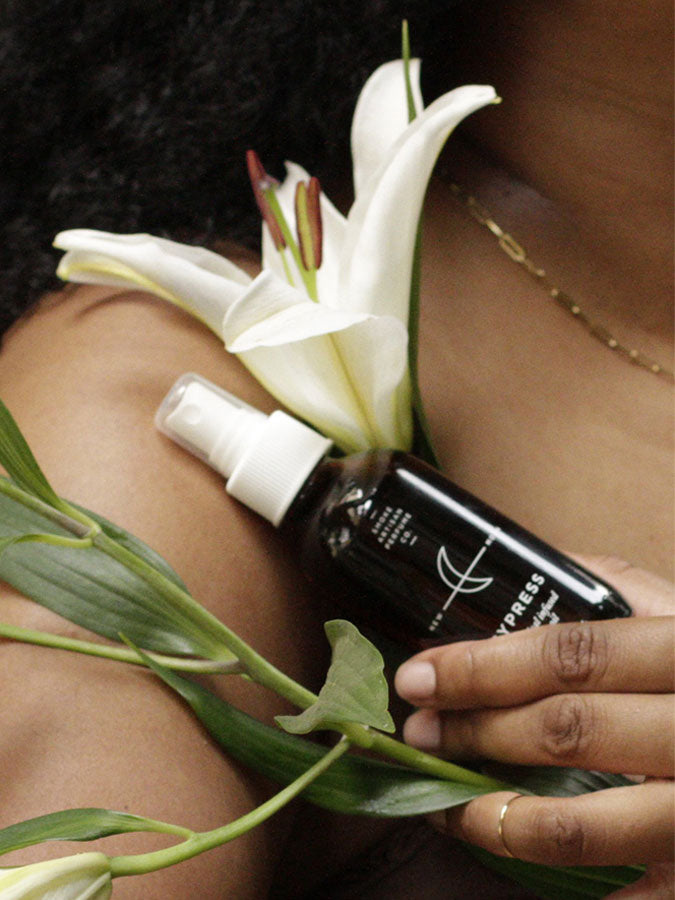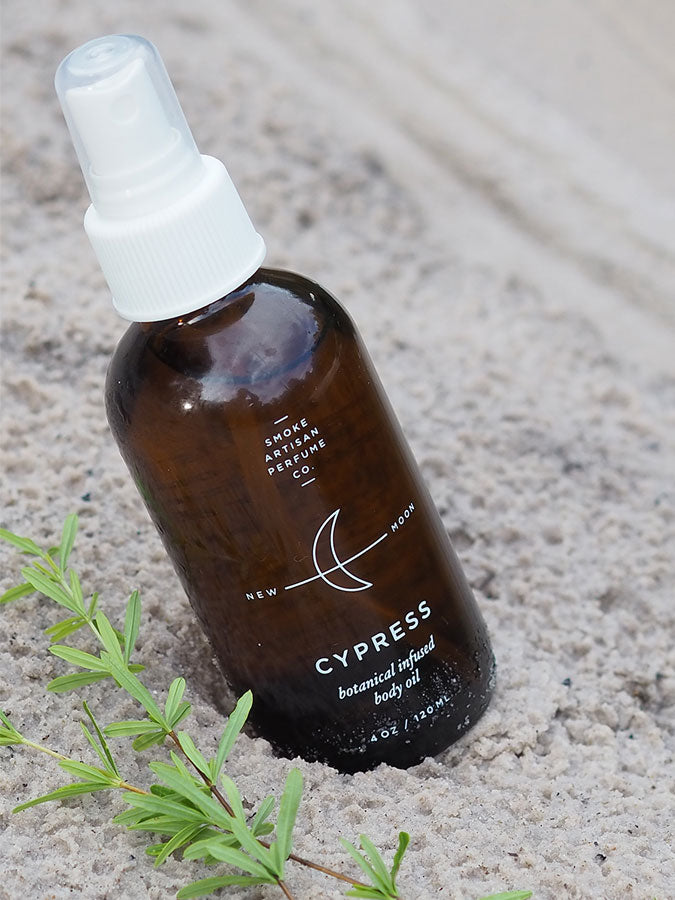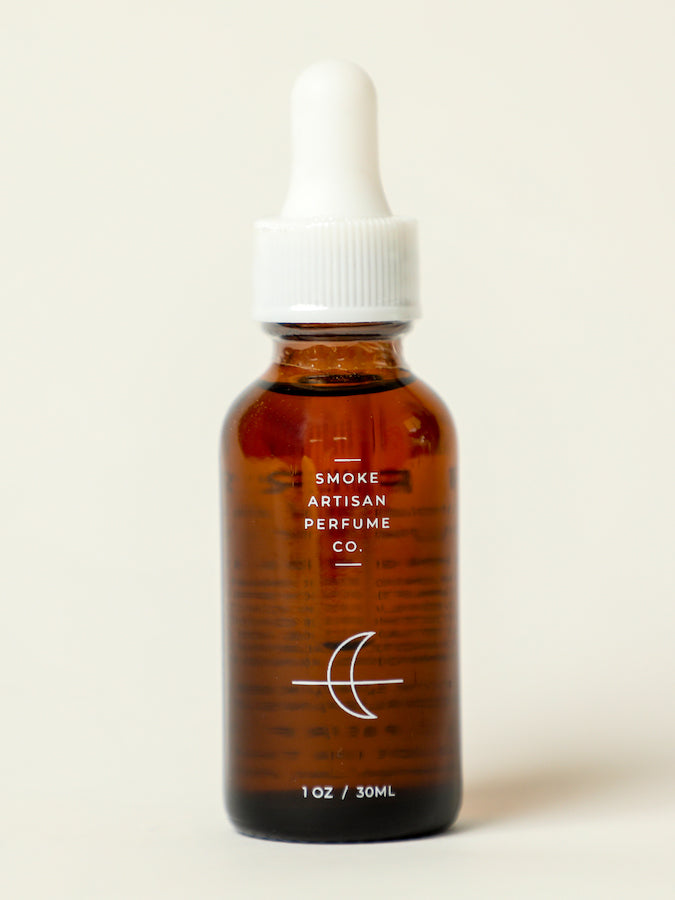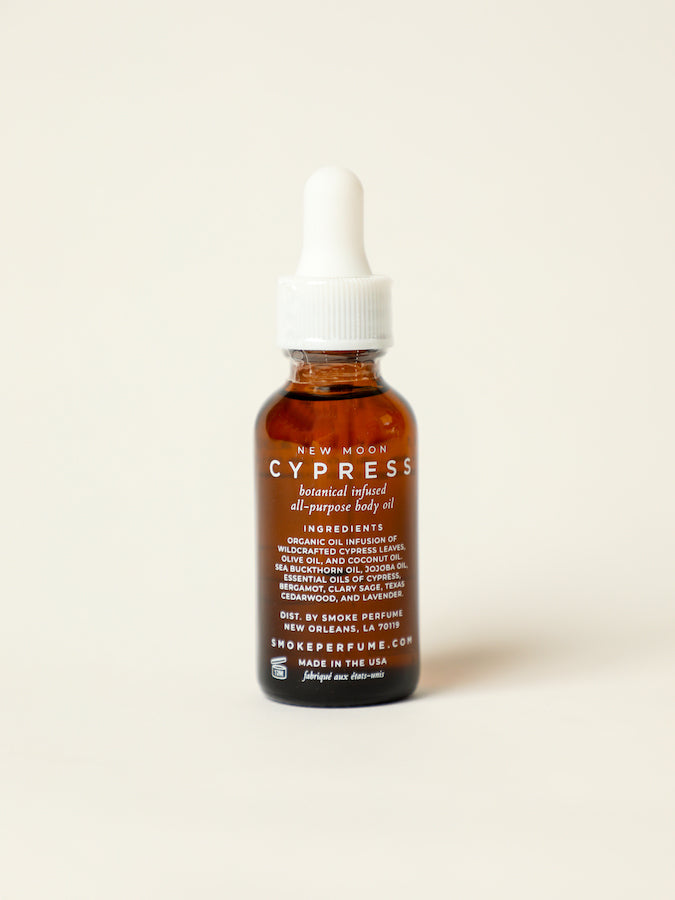 New Moon Cypress Body Oil
Product: Ground your spirit and nourish your skin with the fortifying magic of cypress leaves gathered and infused on the new moon. The scent blend of this body oil feels just like forest bathing amongst these regal trees! 
Notes: Cypress, wood, lavender, clary sage, and bergamot deliver your senses straight to the inviting shade of a cypress grove on a hot day.
Ritual: Take comfort in the power of the cypress tree. As you massage this oil into damp skin, breathe deeply and let yourself feel your roots spreading deep and your spine standing tall. Give gratitude for the power of nature and the nourishment of the new moon. 
Uses: Enjoy this all-purpose body oil as an aftershave, shaving oil, moisturizer, massage oil, oil cleanser, aromatherapy, or anywhere from head to toe! Makes a wonderful addition to your meditation practice and new moon ritual. 
Ingredients: *Organic oil infusion (wildcrafted cypress leaves, organic olive oil, organic coconut oil. Infused on the new moon), sea buckthorn oil, jojoba oil, essential oils of cypress, bergamot, clary sage, texas cedarwood, and lavender. For external use only. Proudly infused and strained in accordance with the New Moon Cycle for a biodynamic process.
**For best results store out of direct heat and sunlight
**For External Use Only