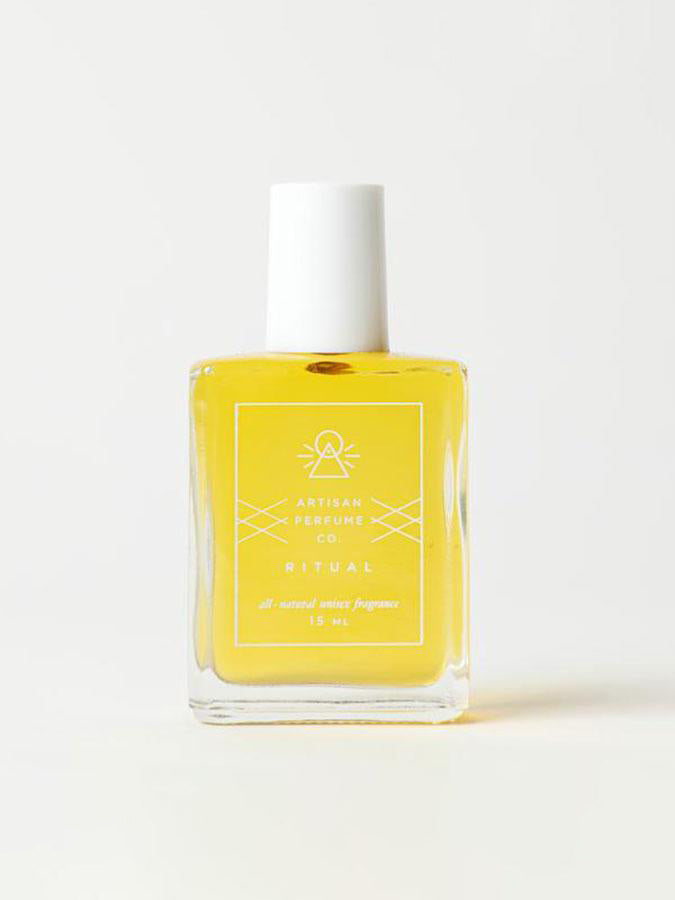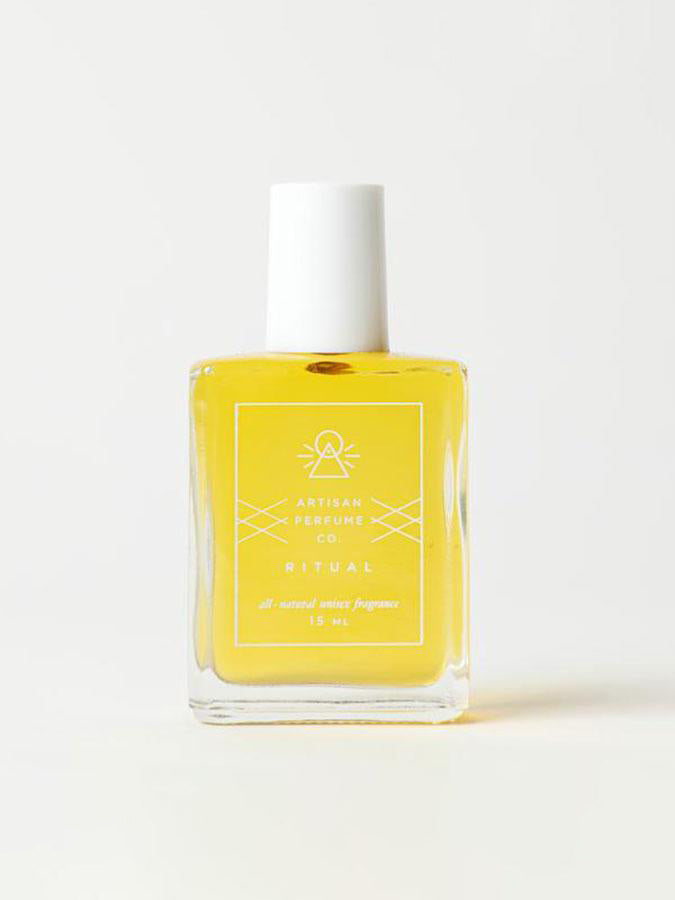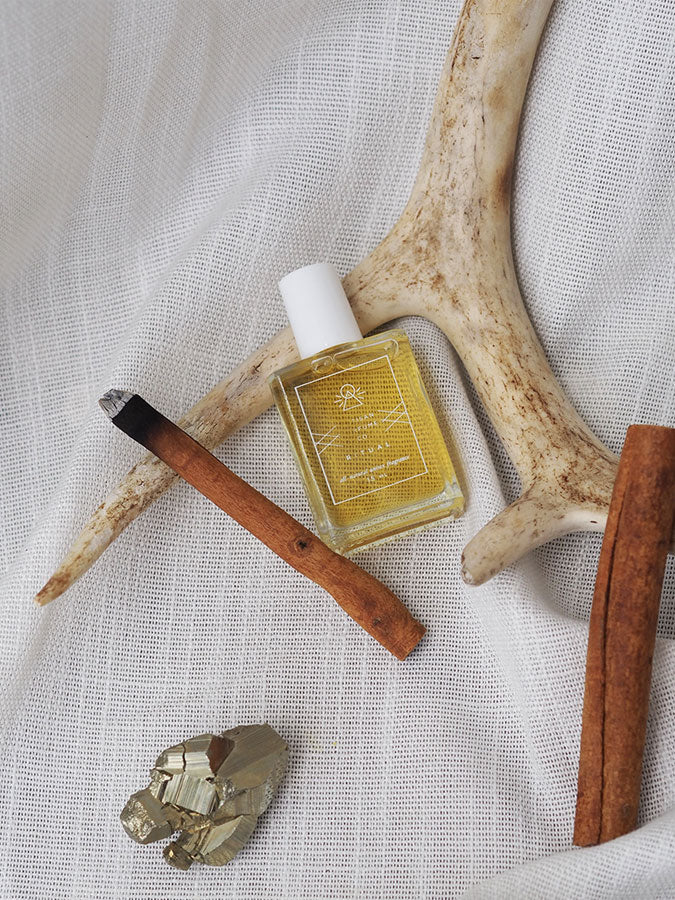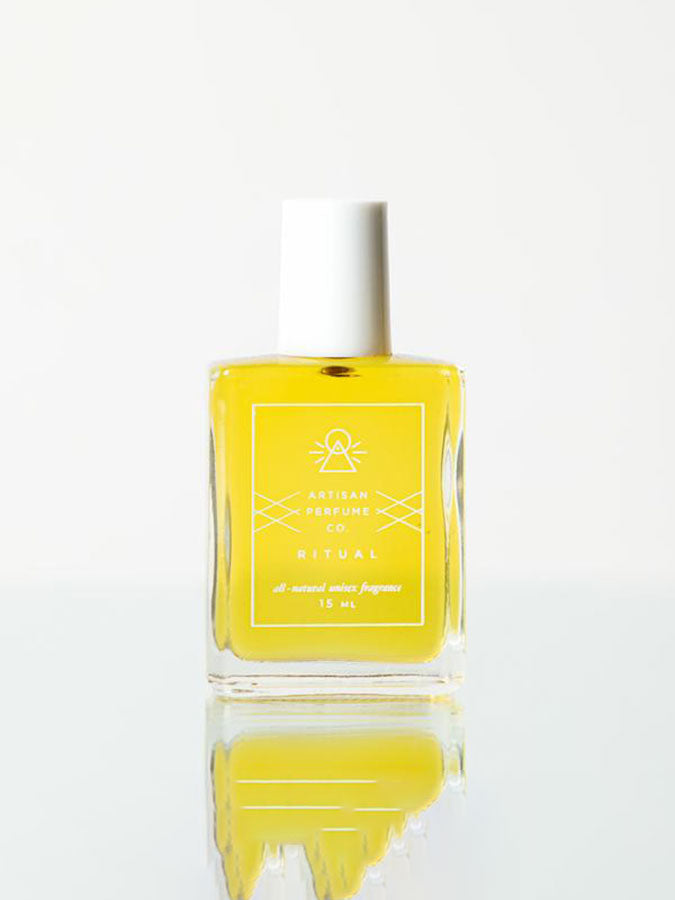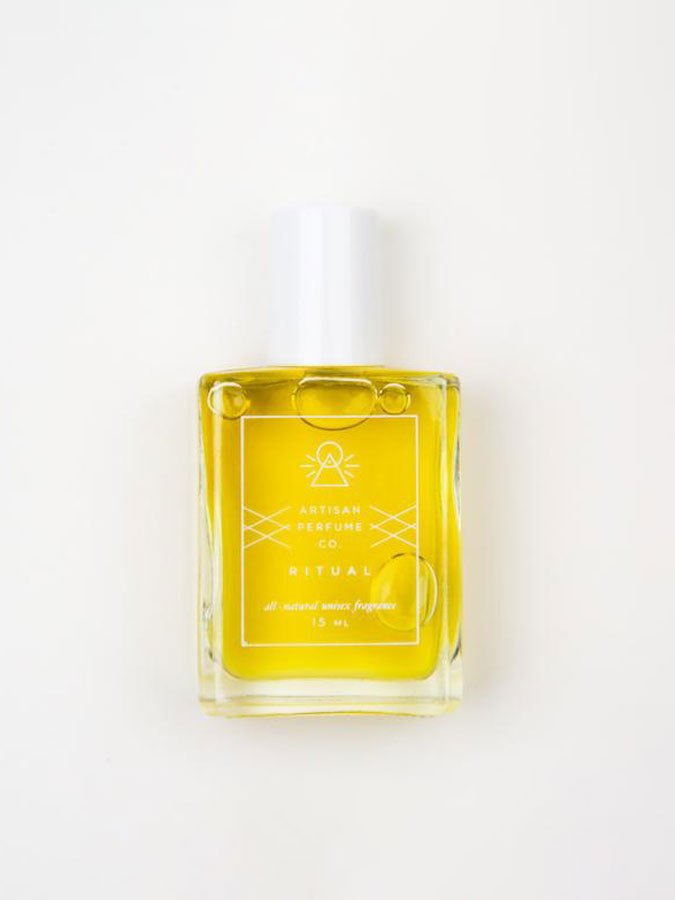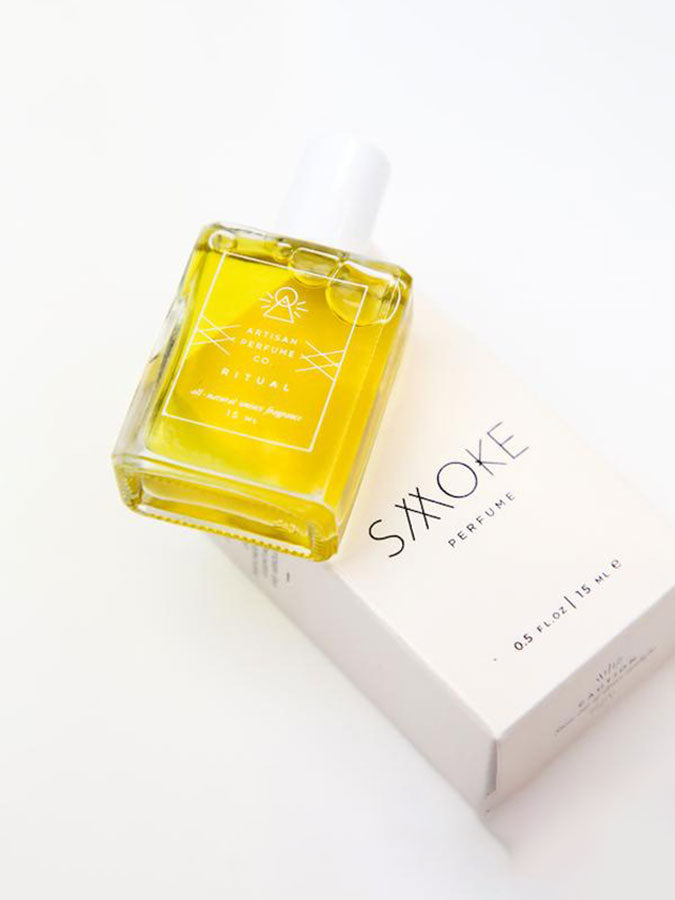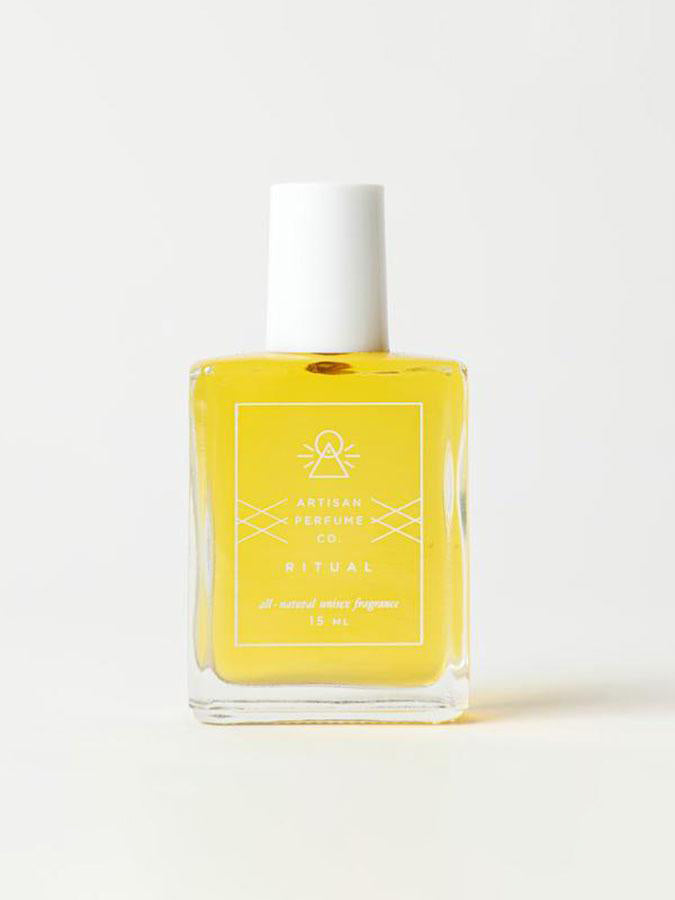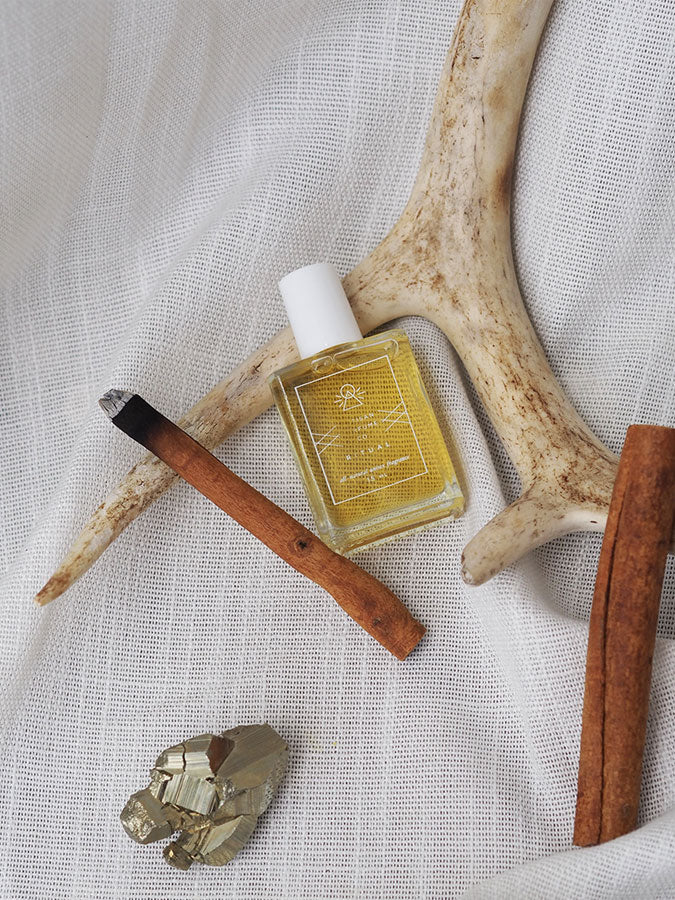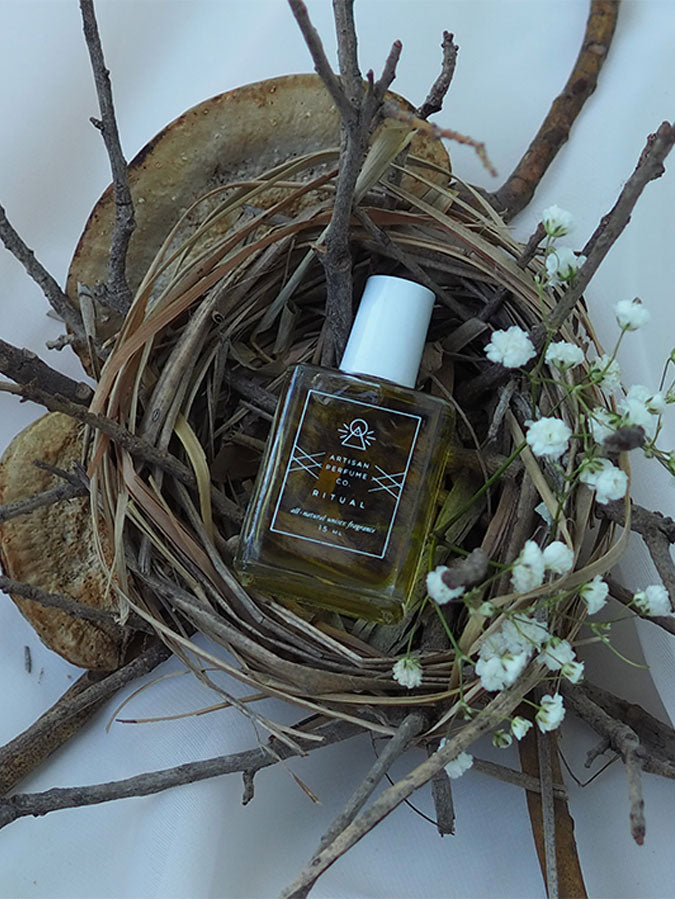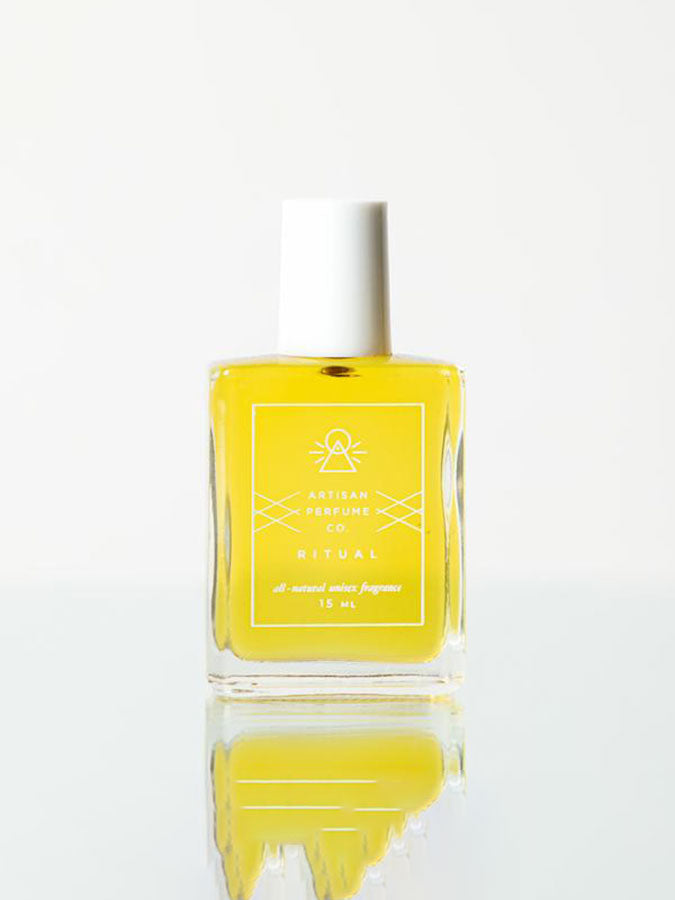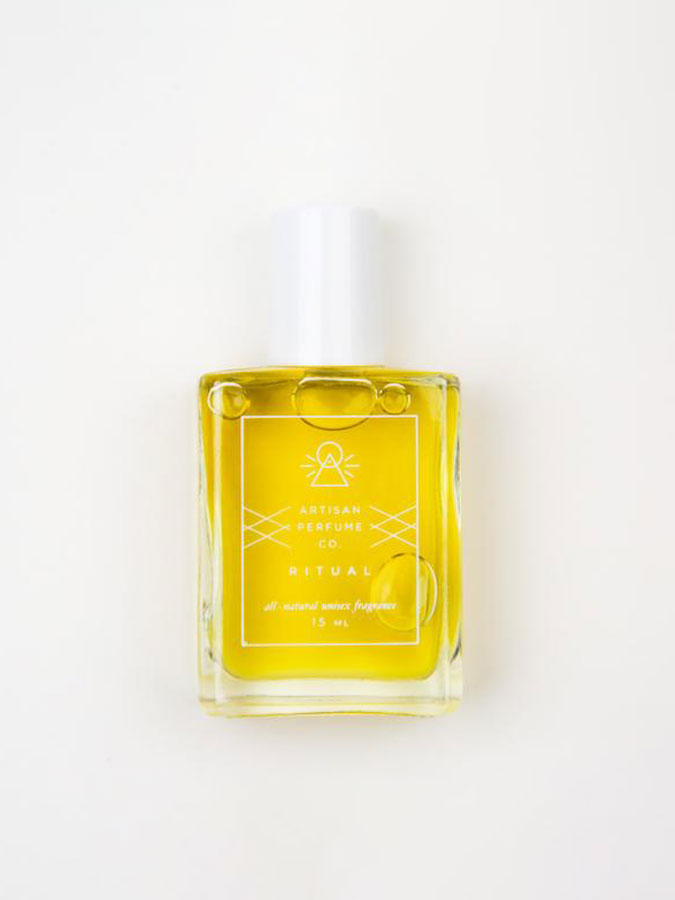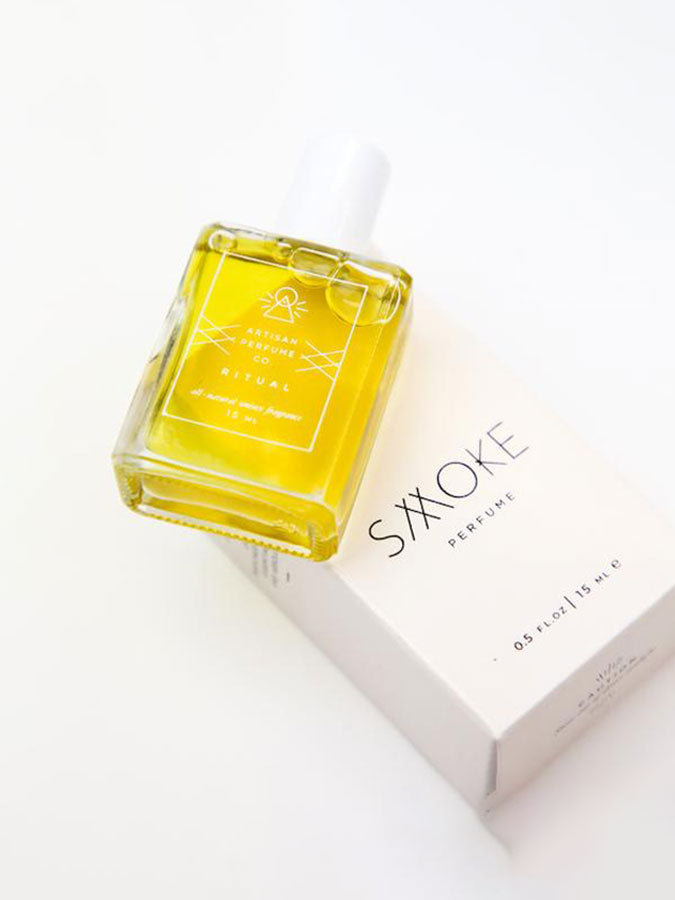 Ritual Perfume
Product:  An altar on the go. An intuitive scent ripe with the nostalgia of memory, romance, and distant places. Hold out your palm to receive its blessing.
Notes: Punctuates with notes of cinnamon leaf, neroli, and rose, and finishes with a deep patchouli dry down.
Ritual: Ground both feet and stand tall. Apply Ritual liberally on your skin, close your eyes, and take 3 deep breaths. Think of one thing you're grateful for and exhale as you come back to the present. Create this daily ritual as desired.
Uses: Glide the rollerball along pulse points of bare skin for a long-lasting scent that is intimate and alive. Our roll on perfumes can be used on your full body, as well as a deodorant, bath enhancer, and in aromatherapy.
Ingredients: Organic perfumer's alcohol, essential oils and absolutes. 
Size: .5 fl oz / 15ml
**For best results store out of direct heat and sunlight
**For External Use Only