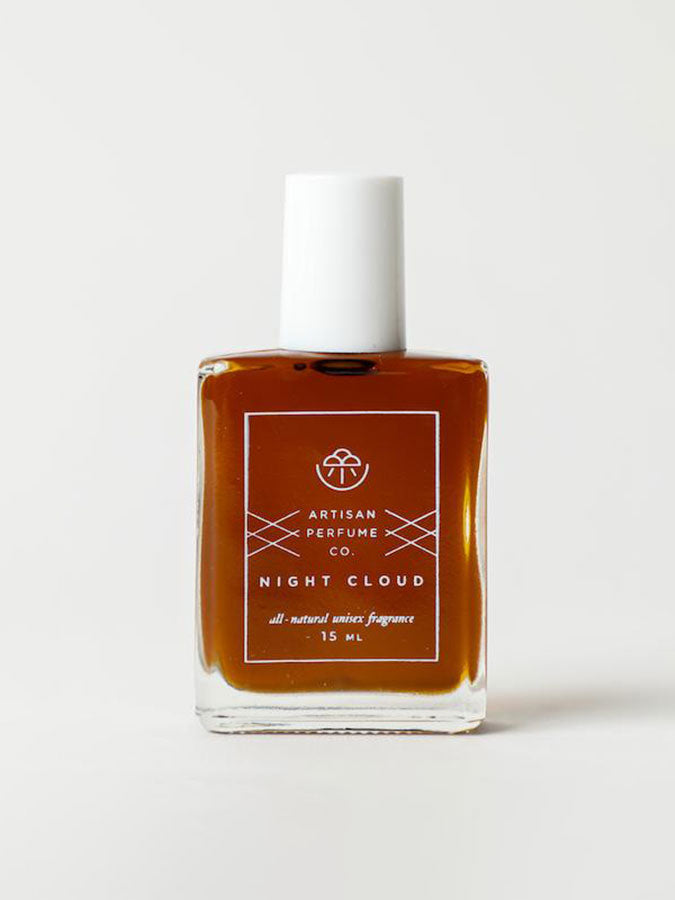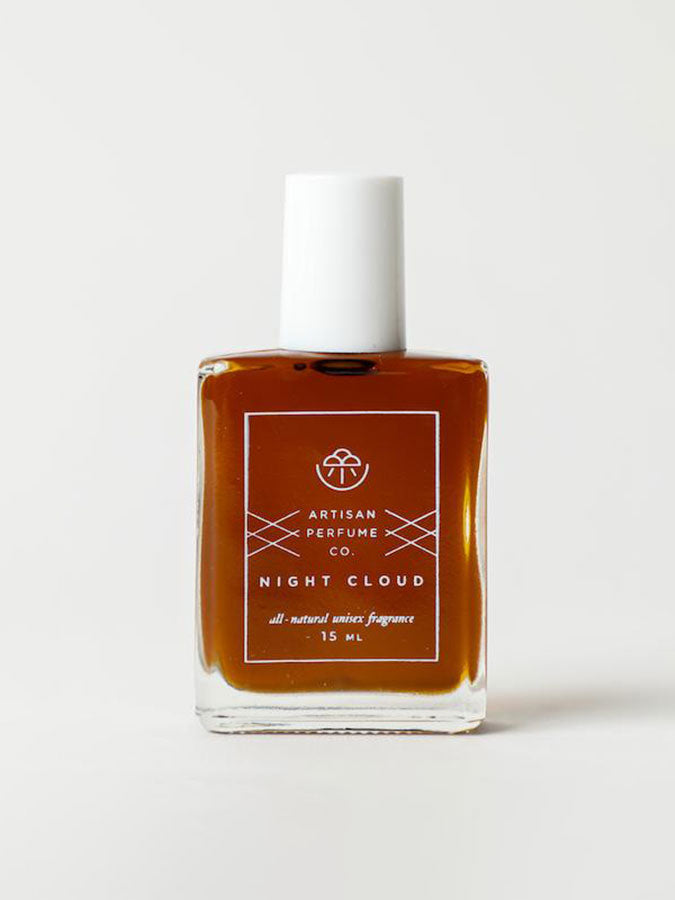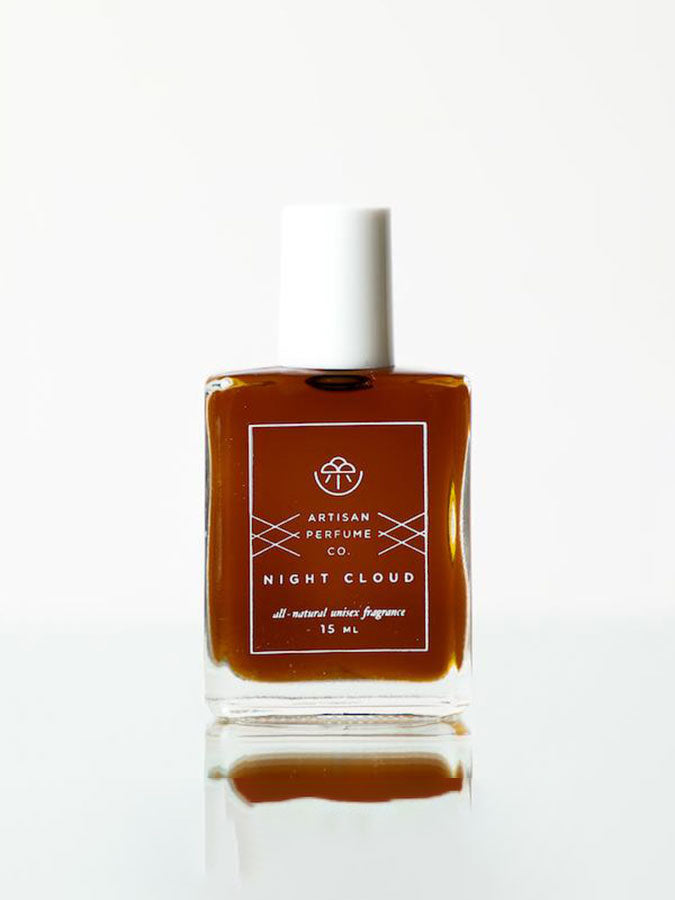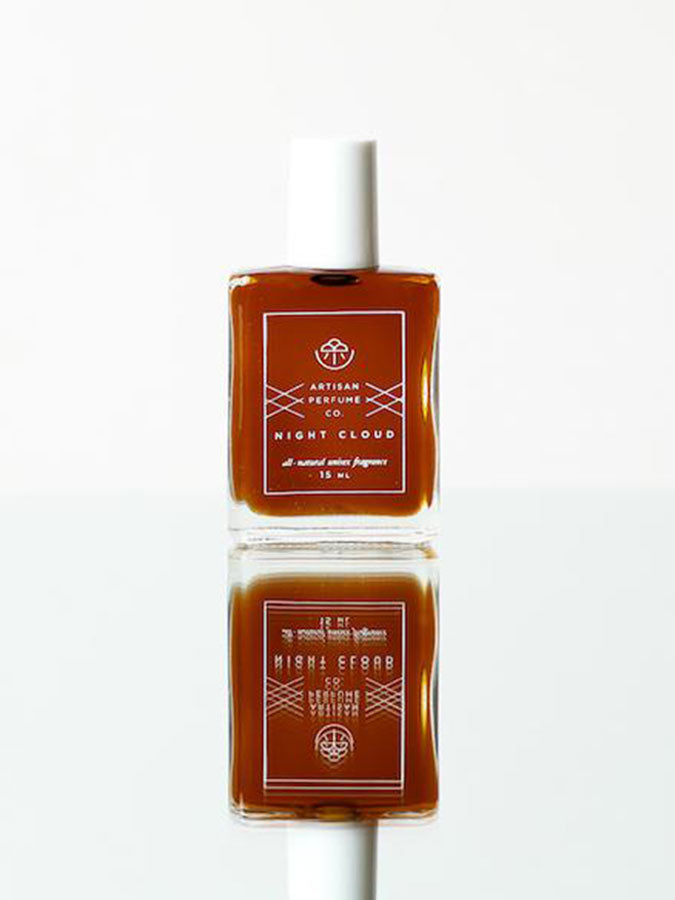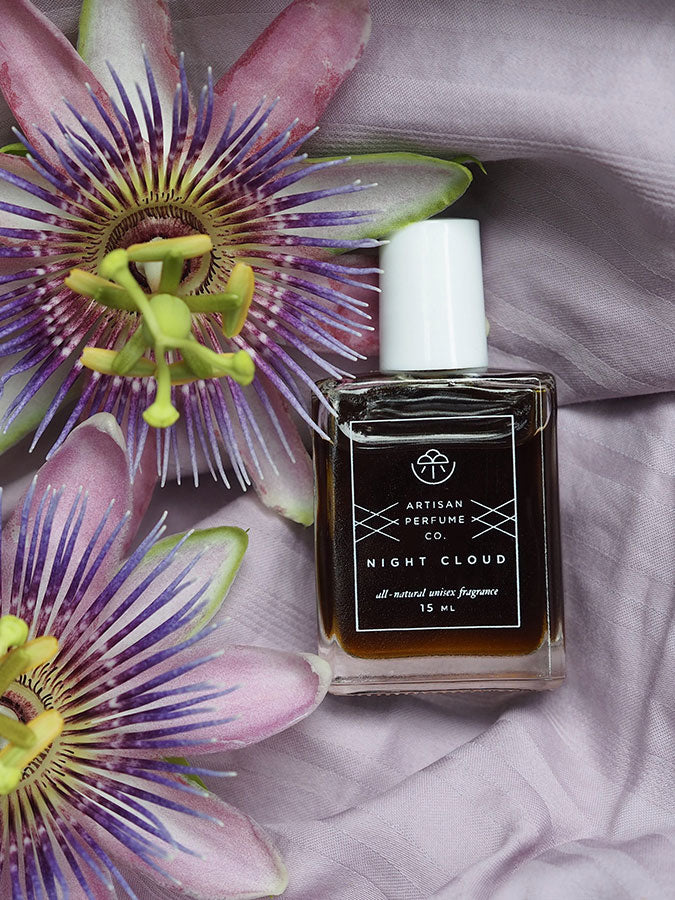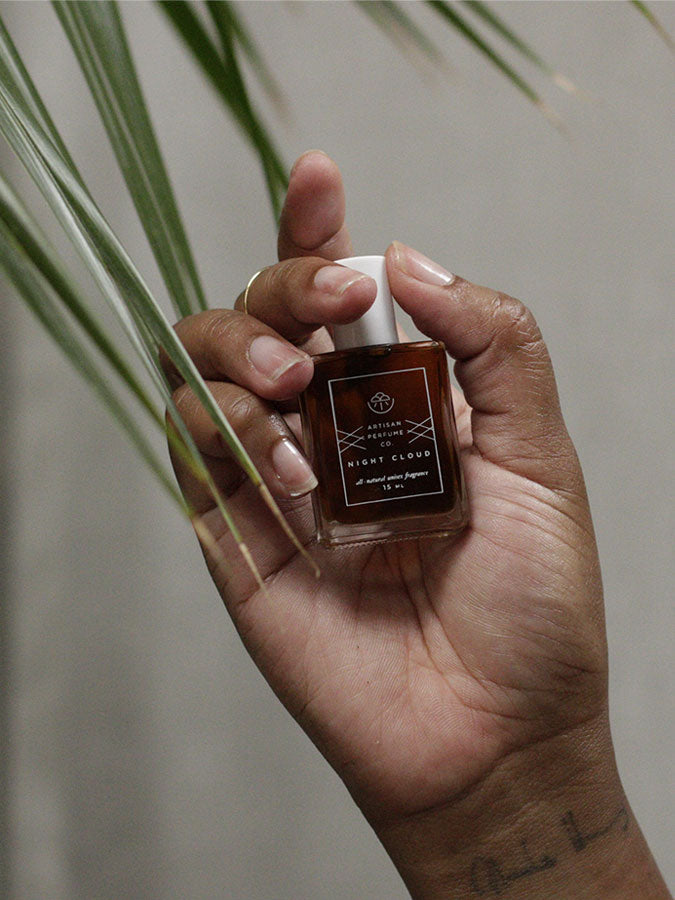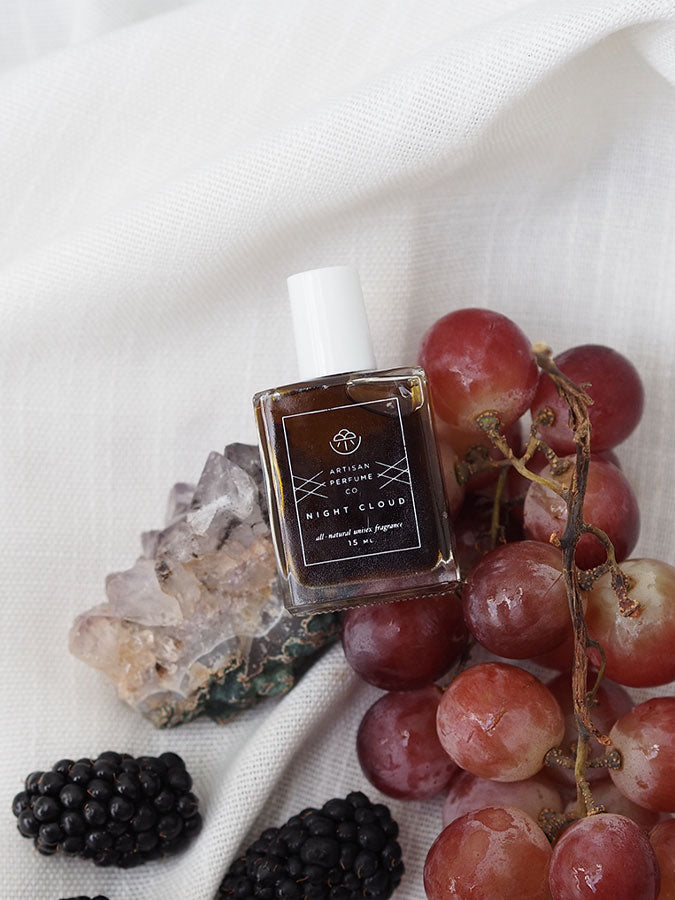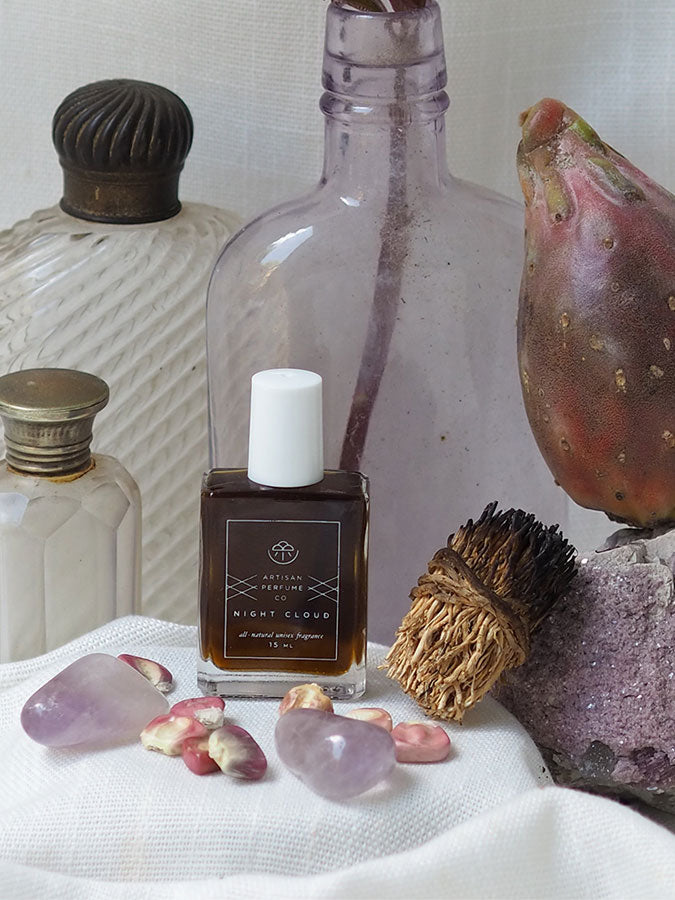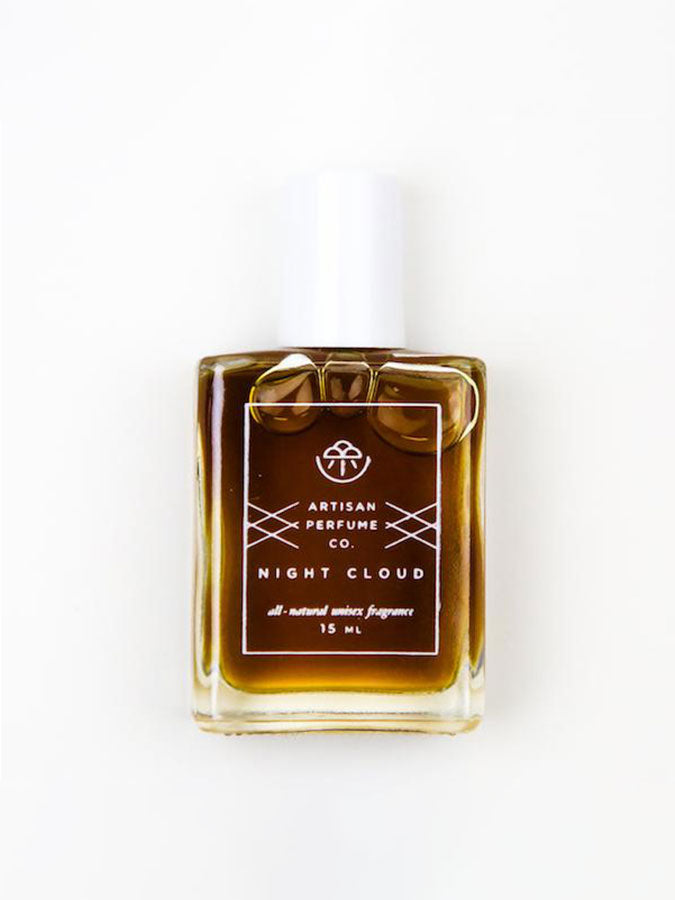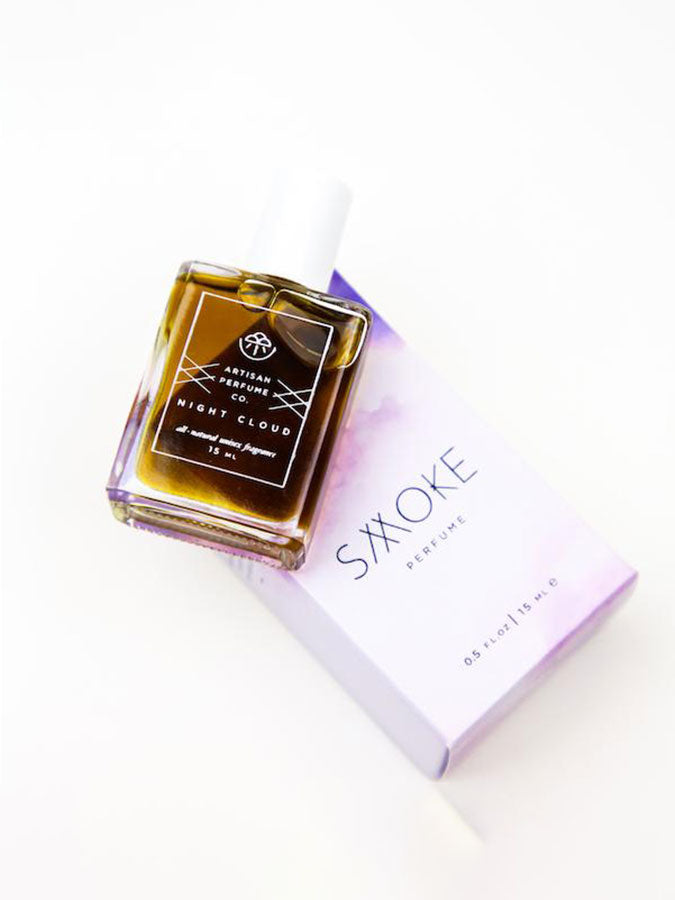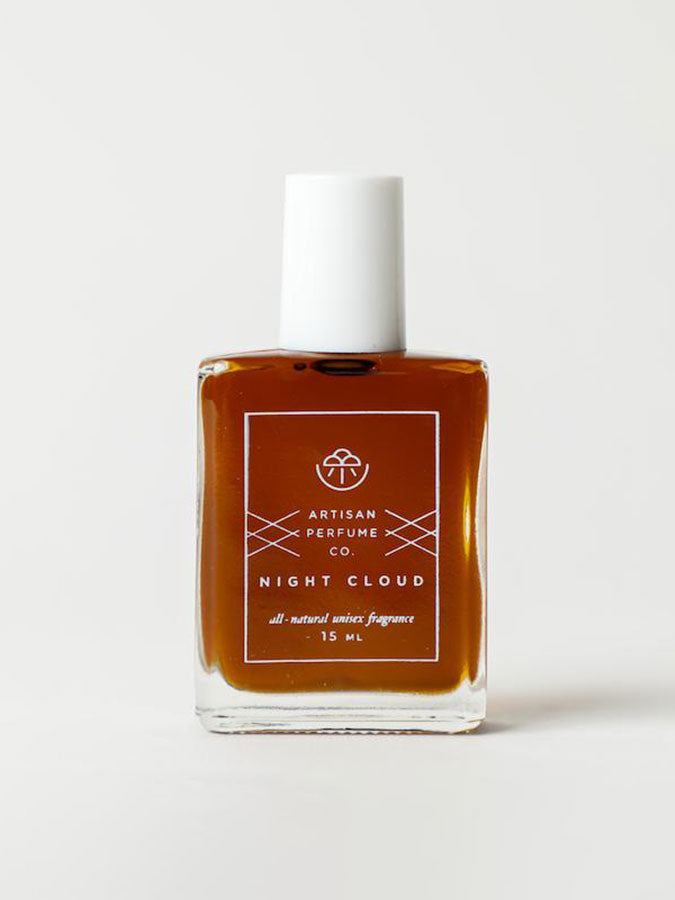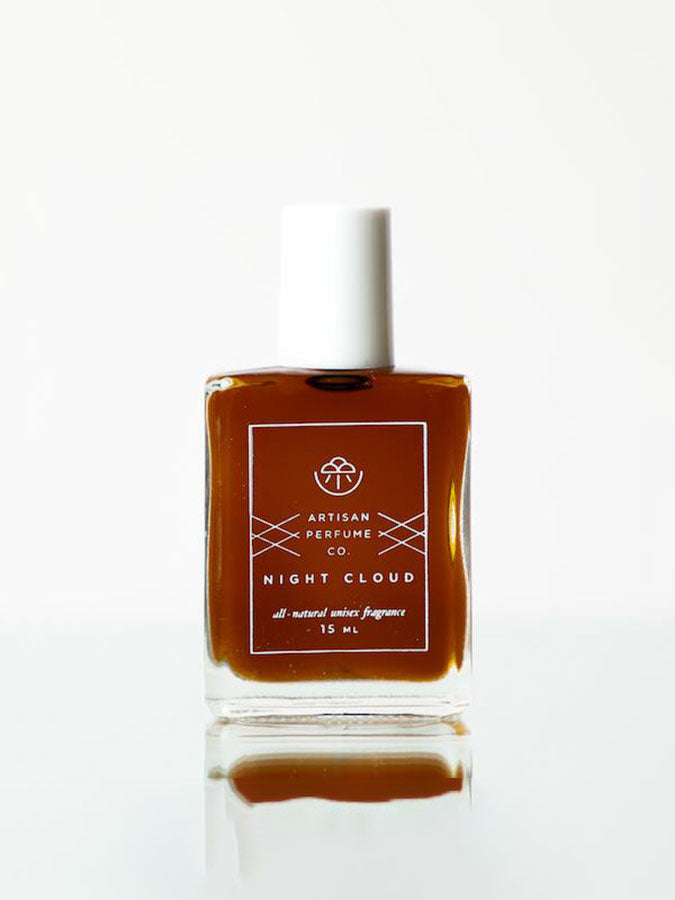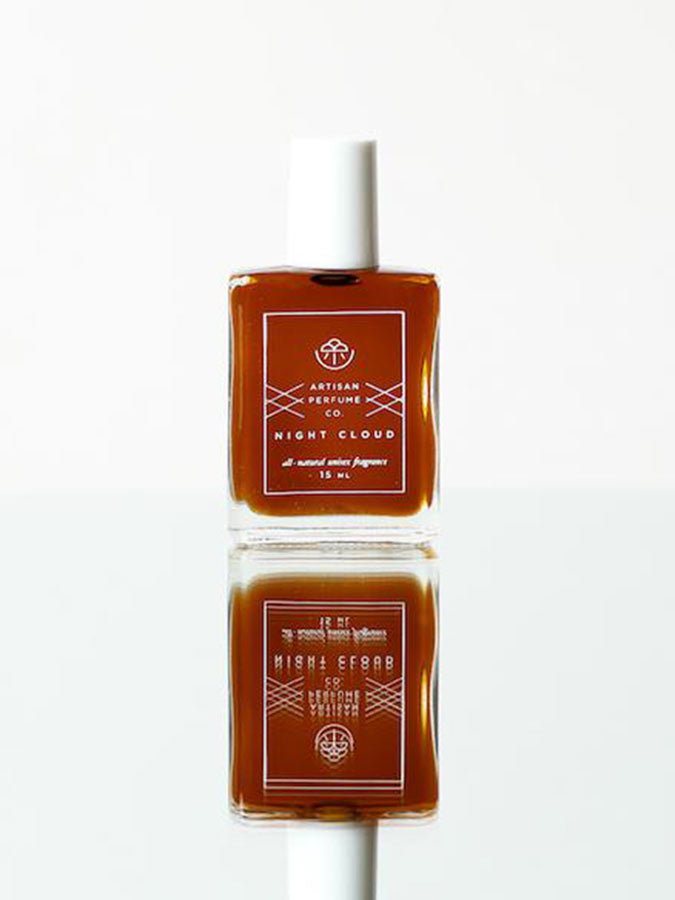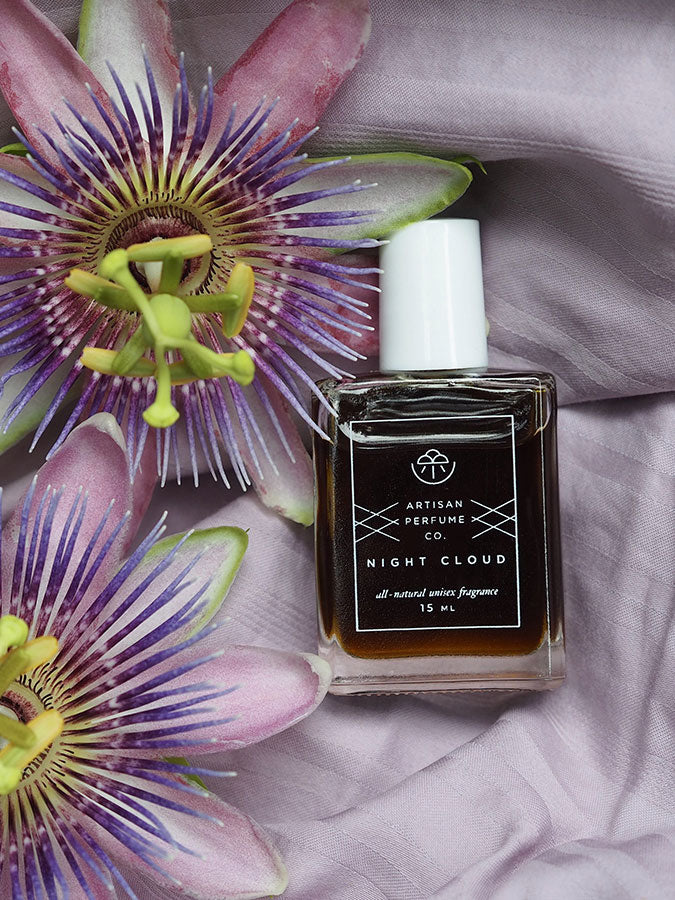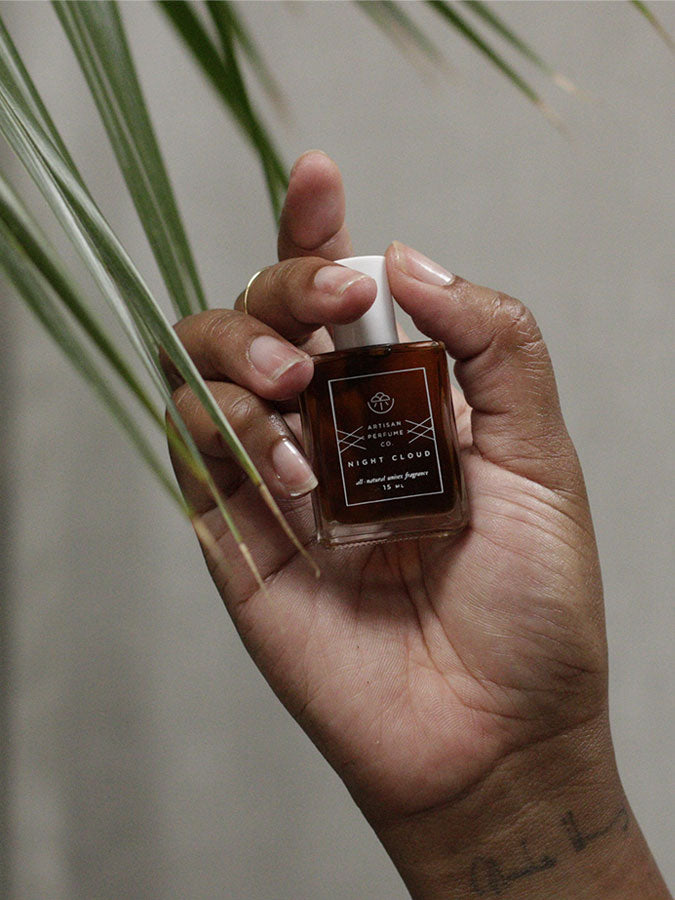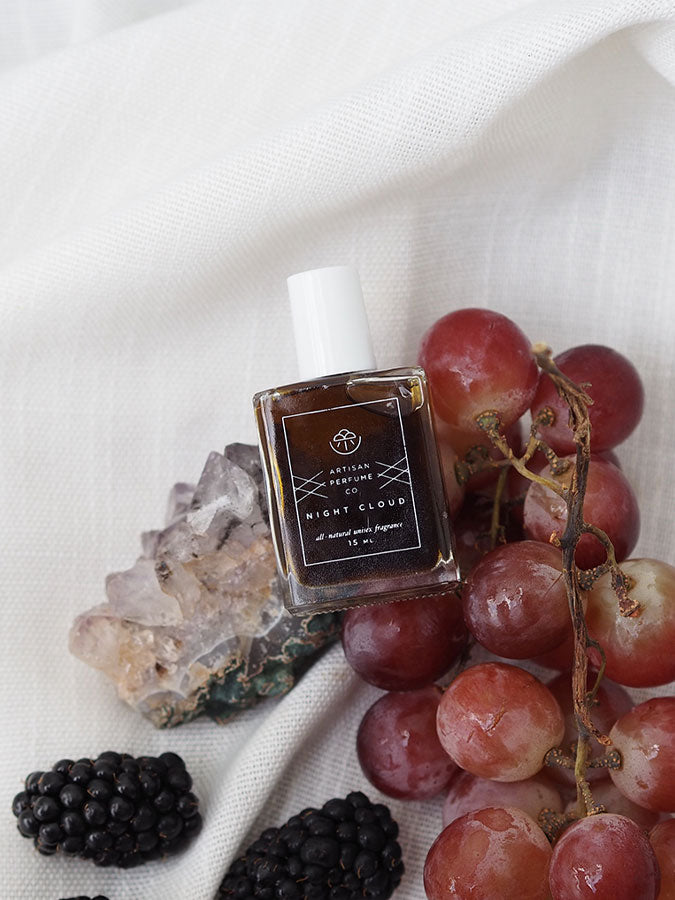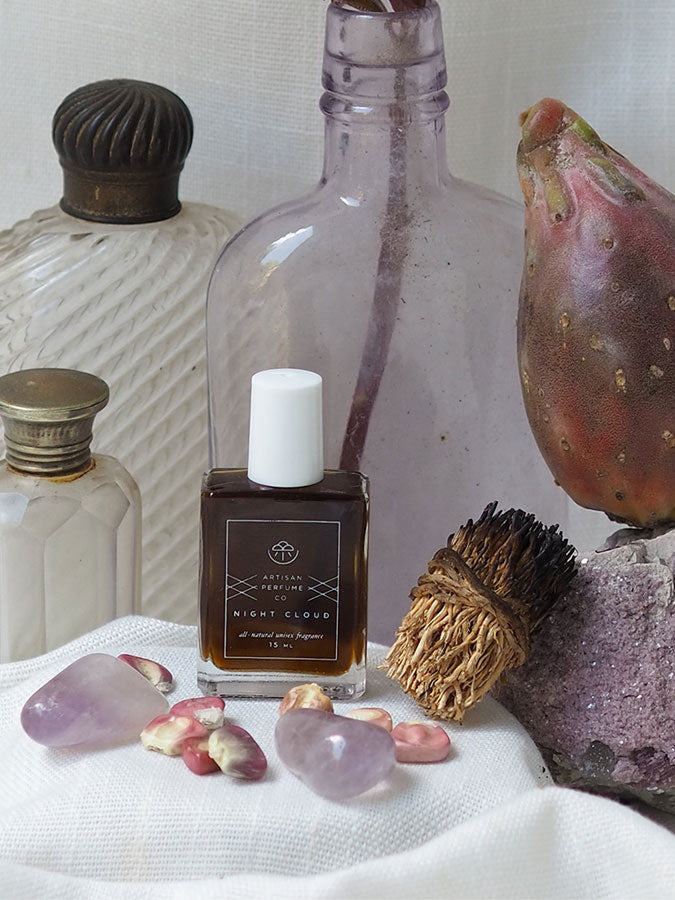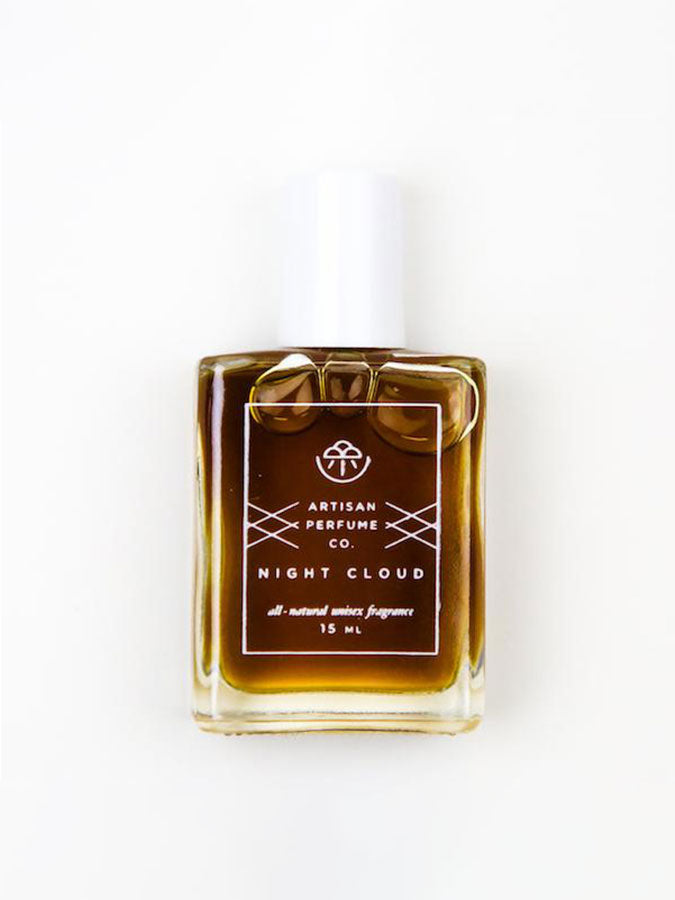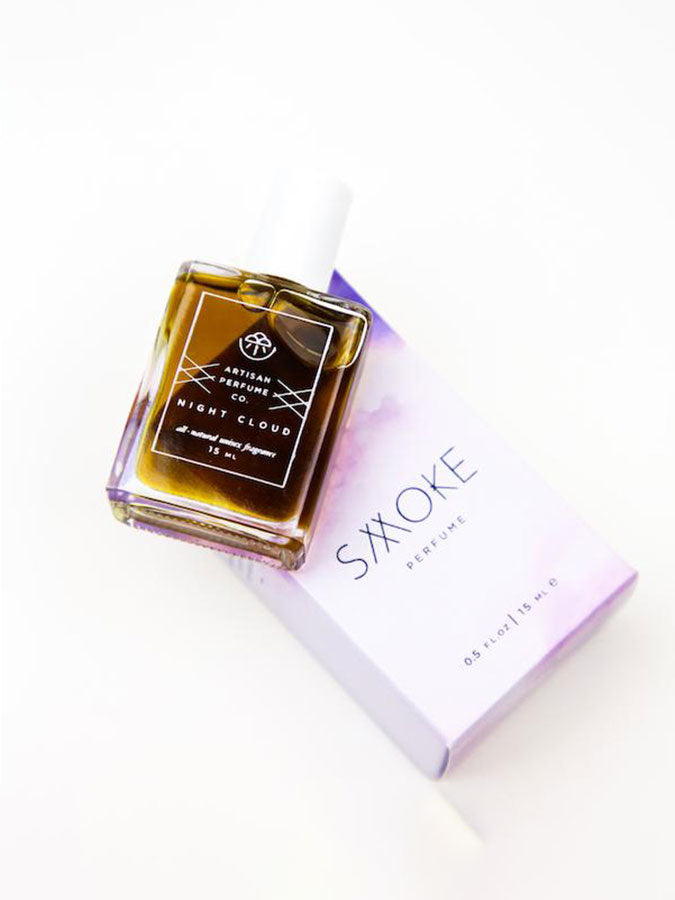 Night Cloud Perfume
EFFERVESCENT / NOIR / SKIN ON SKIN
Product: At night in New Orleans the clouds hang impossibly low, the sky glows purple, and the air is as electric as it is humid.

Notes: Lavender, allspice, oak moss, and sandalwood carry you deep into the night.
Ritual: Celebrate the beauty of the night, embrace the darkness without fear. Spray liberally anytime you want to explore your own dark edges, dance into yourself, and take up space just as the night clouds take up the purple sky.
Uses: Glide the rollerball along pulse points of bare skin for a long-lasting scent that is intimate and alive. Our roll on perfumes can be used on your full body, as well as a deodorant, bath enhancer, and in aromatherapy.
Ingredients: Organic perfumer's alcohol, essential oils and absolutes. 
Size: .5 fl oz / 15ml
For best results store out of direct heat and sunlight.
**For best results store out of direct heat and sunlight
**For External Use Only