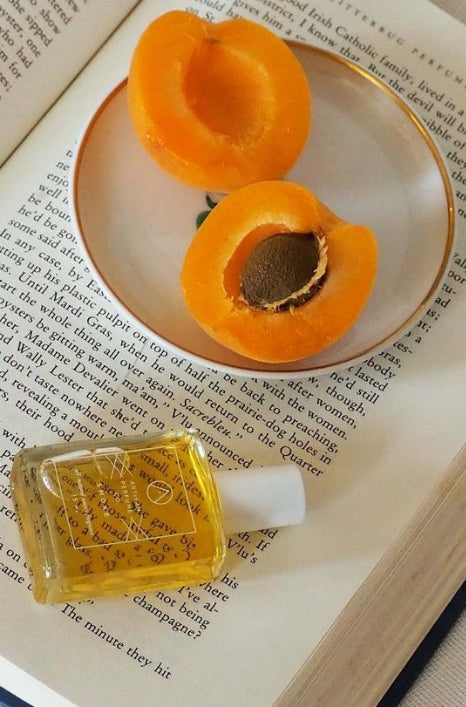 Frequently asked questions
What does natural perfume mean?
Natural perfumes are made with ingredients that have been distilled straight from their natural source--typically from resins, flowers, leaves, and twigs-- instead of manufactured in a lab like all synthetic fragrances. These naturally-derived ingredients are inherently fragrant, and are then blended to create the perfume which is preserved in a carrier (typically perfumer's alcohol or oil) .
Do your perfumes have alcohol in them?
Yes. Perfume needs a carrier in order to maintain a shelf life and dilute the ingredients to a skin-safe level. Perfume carriers include oil and alcohol. We prefer alcohol because it extends the shelf life indefinitely, and we find it creates a longer lasting scent than oil-based perfumes. Here in New Orleans where we are based, the oil-based perfumes tend to melt right into the skin and disappear!
What is the difference between the roll-on perfumes and the eau de parfum sprays?
Both the roll-on perfumes and the Eau De Parfum sprays are formulated with 100% natural ingredients in organic perfumer's alcohol, and are gender neutral. They are both beloved customer favorites, and do have some key differences to consider. We wrote a blog post to help you decide which version is best for you!
Any tips to consider when switching from synthetic perfumes to natural perfumes?
There's no question: natural perfumes and synthetic perfumes are completely different in their experience. To get the most life and sparkle from your new natural signature scent, it's all in how you apply these perfumes. Read this for best practices.
I've read that alcohol in my skin care products is bad for me! Is the alcohol in your perfumes bad for me, too?
Alcohol in skin care products like lotions, creams, and face washes will dry your skin out, and is best avoided. Unless you're planning on washing your face with our perfumes (which we don't recommend!), the alcohol is totally harmless. We use 100% organic perfumer's alcohol in all our perfumes.
I'm allergic to most perfumes, they give me a headache! Will I be allergic to yours?
Sorry to hear that! You're probably allergic to the synthetic ingredients in commercial perfumes (nasty stuff those chemicals are, filled with hormone disruptors and all sorts of junk!). We recommend you carefully try a natural perfume to see if it has the same reaction....maybe start with a small patch test on your skin, or dabbing the scent on a tissue to smell.
Are your products American made?
Yup, proud of it, and proud to be a Louisiana-based woman-owned company!
Tell me about your body oils, how do you recommend using those?
The body oils are made with freshly foraged raw plant matter which is then infused into organic oils for up to 2 months, and infused with essential oils and other nourishing oils. We consider these to be all-purpose oils useful for all sorts of aspects of your beauty routine! These are useful as: a shaving oil, moisturizer, massage lotion, facial oil, serum, cuticle oil, foot treatment, hair oil, facial oil cleanser, and so much more! They are rich, super nutritious for your skin, and extremely versatile
Above all, we want you to love your purchase, and want to hear from you if you are not completely satisfied! Please send us a note at info@smokeperfume.com so we can work with you to ensure your comfort and happiness.