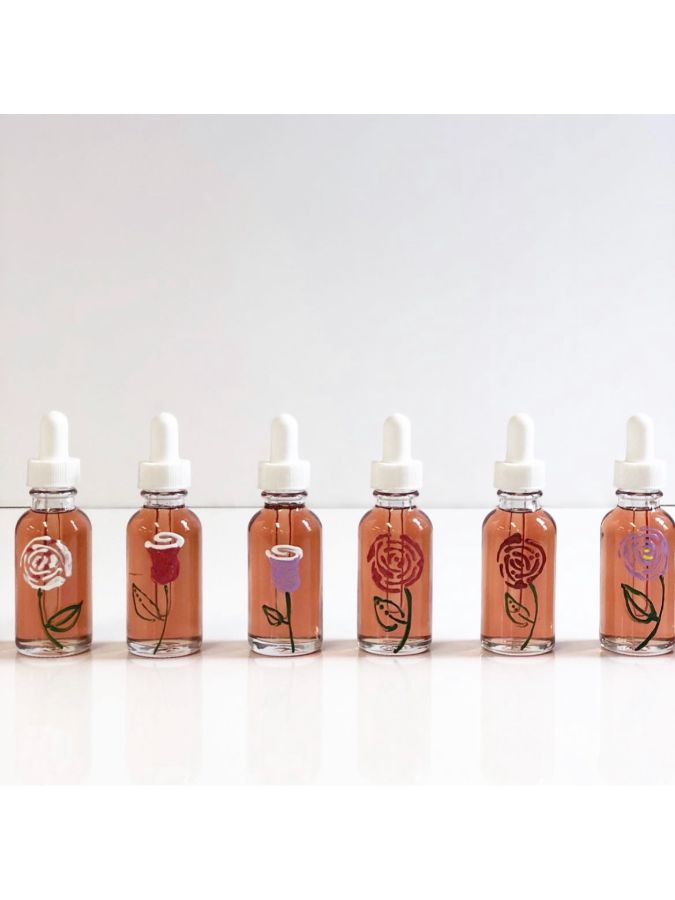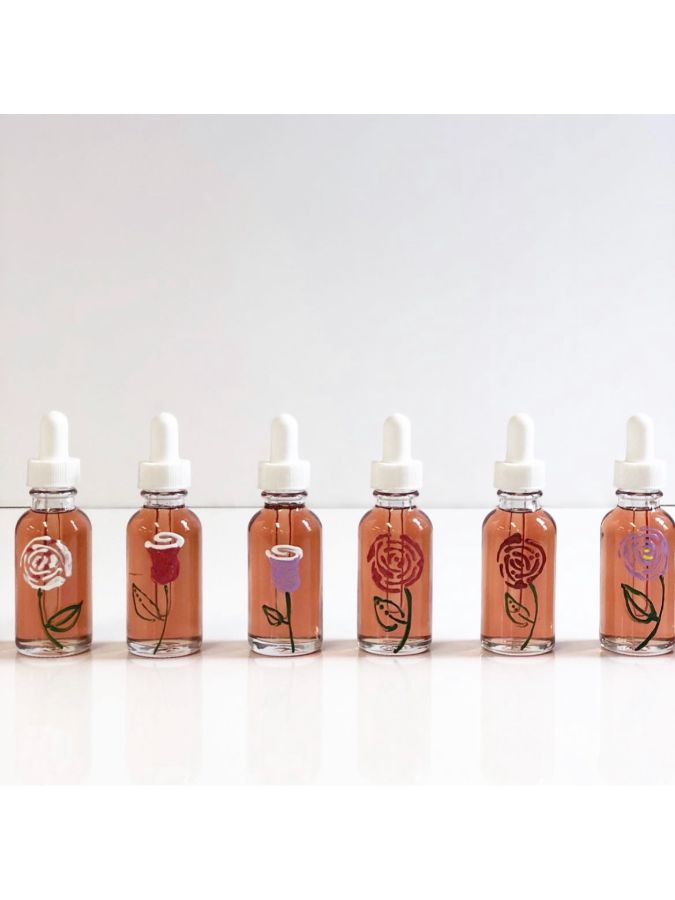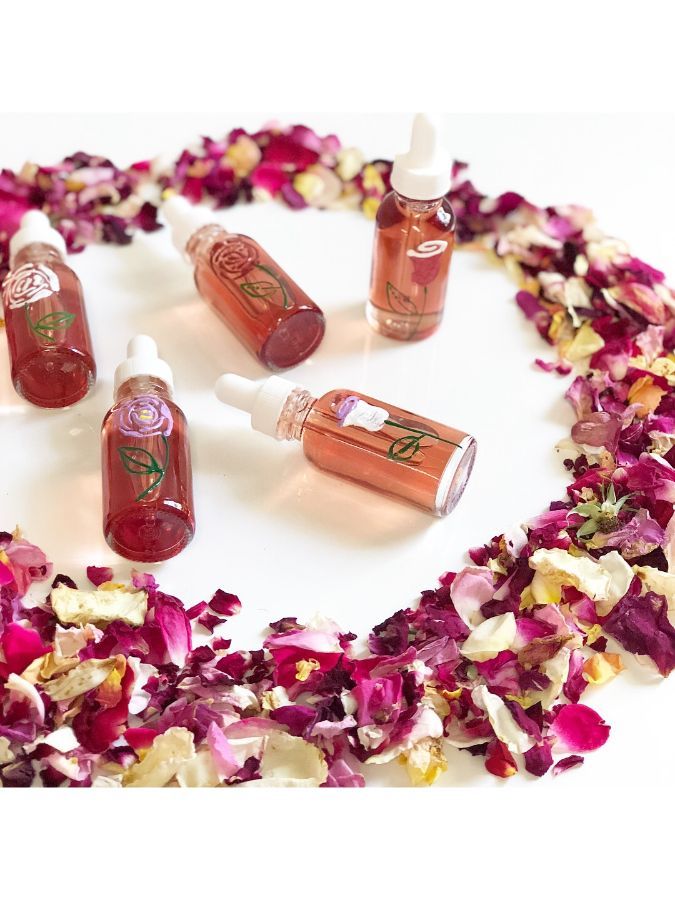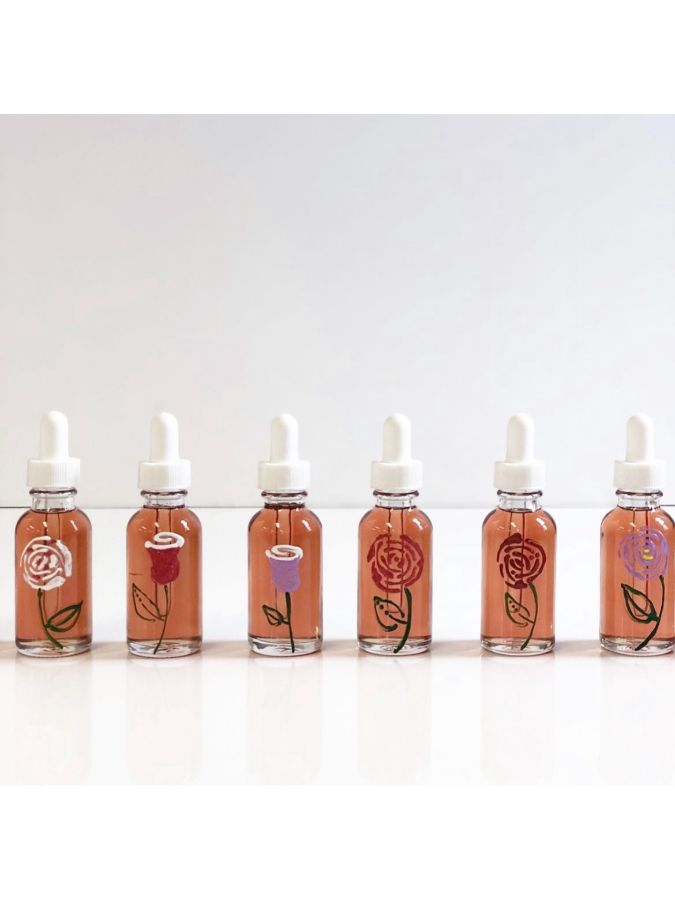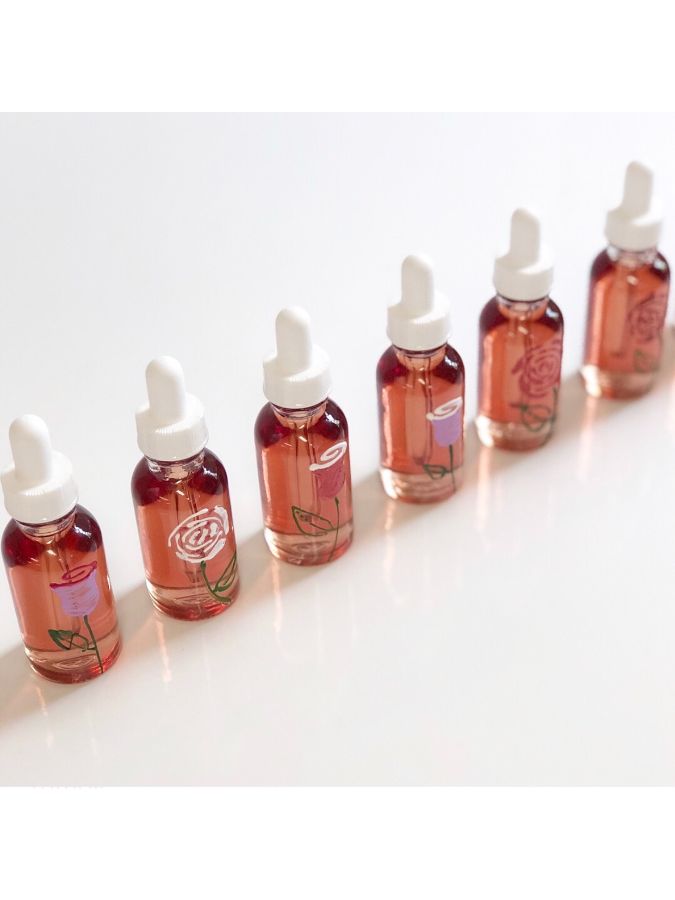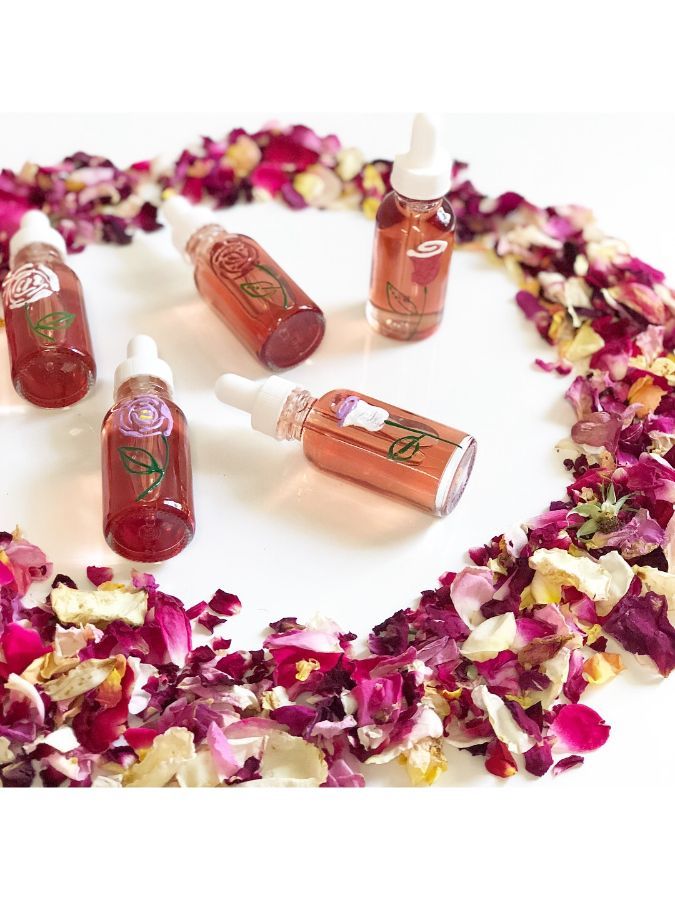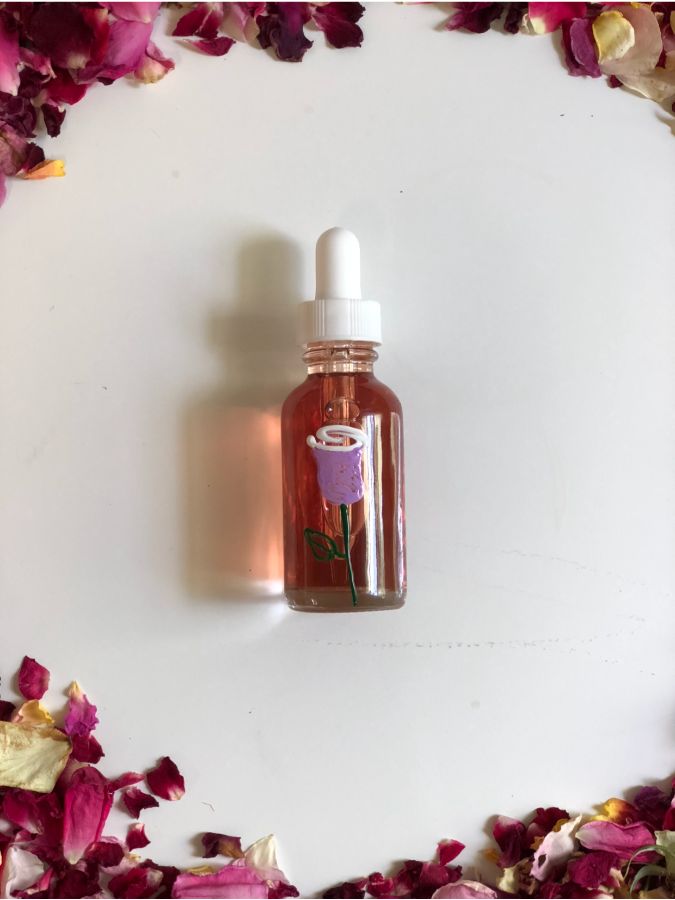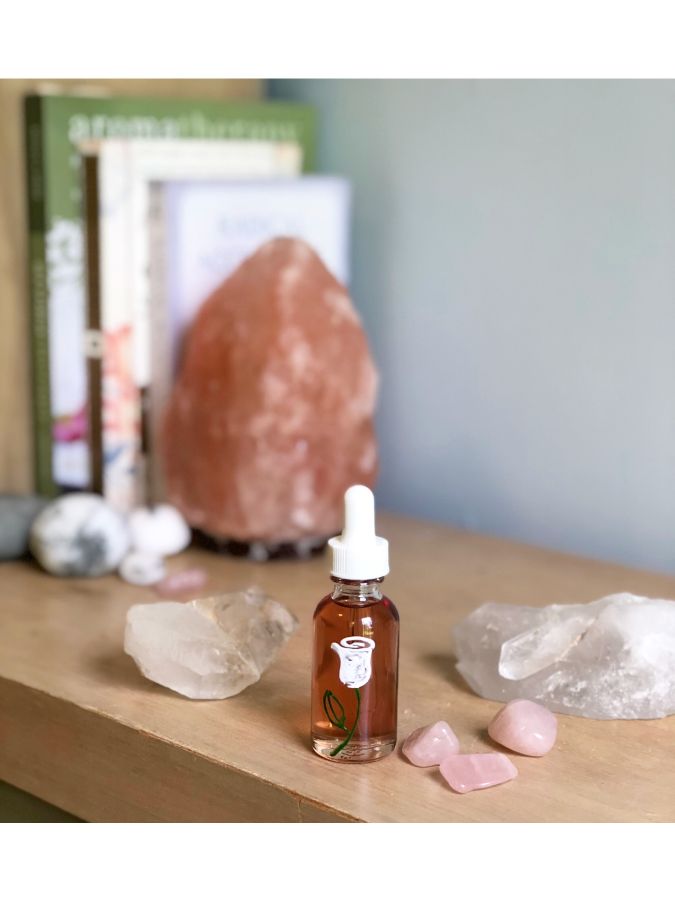 Rose Glycerite
Product: Organic, locally grown rose petals bloom in this rose glycerite. This tincture is loved for it's ability to calm jitters, ease insomnia, and fill the senses with the purest rose taste and aroma we've ever experienced. It's magic in a bottle!
Notes: This product has almost no scent at all, but take a dropperful under the tongue and delight in the sensation, sweetness, and flavor of a rose blooming in the mouth.
Ritual: Take 1-2 dropperfuls directly under the tongue. Close your eyes as the flavor blooms, and let the glycerite warm you from your mouth to your heart. Breathe in and offer yourself a mantra of gratitude and peace. We like this one, "I am calm, I am safe, I am held."
Uses: It's best enjoyed directly in the mouth under the tongue. Use anytime you need an interruption from circular and incessant thoughts. For example: we keep a bottle next to the computer, take a dropperful before bed to ease insomnia and promote restful sleep, and travel with it for in-flight jitters. For the rose lovers of the world, this rose glycerite is not to be missed!
Ingredients: Organic rose petals, organic vegetable glycerine, organic corn alcohol in a hand-painted 1oz glass bottle.
The gorgeous tint is naturally occurring from the organic rose petals grown exclusively for us! Be sure to store in a cool dark place. Due to the natural ingredients, the taste and color may vary from batch to batch.
 *This statement has not been evaluated by the Food and Drug Administration. This product is not intended to diagnose, treat, cure, or prevent any disease
**For best results store out of direct heat and sunlight