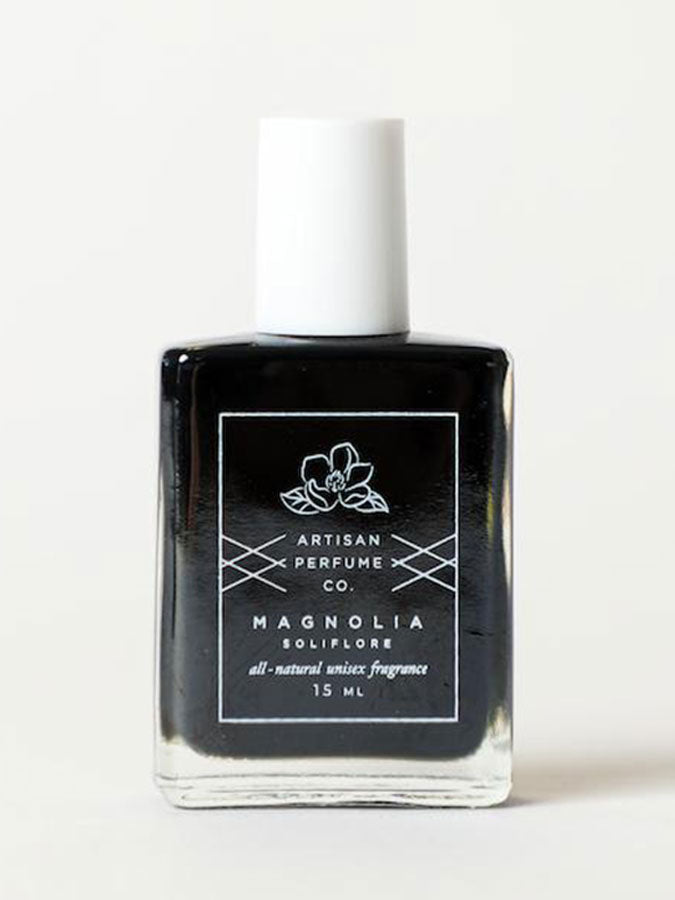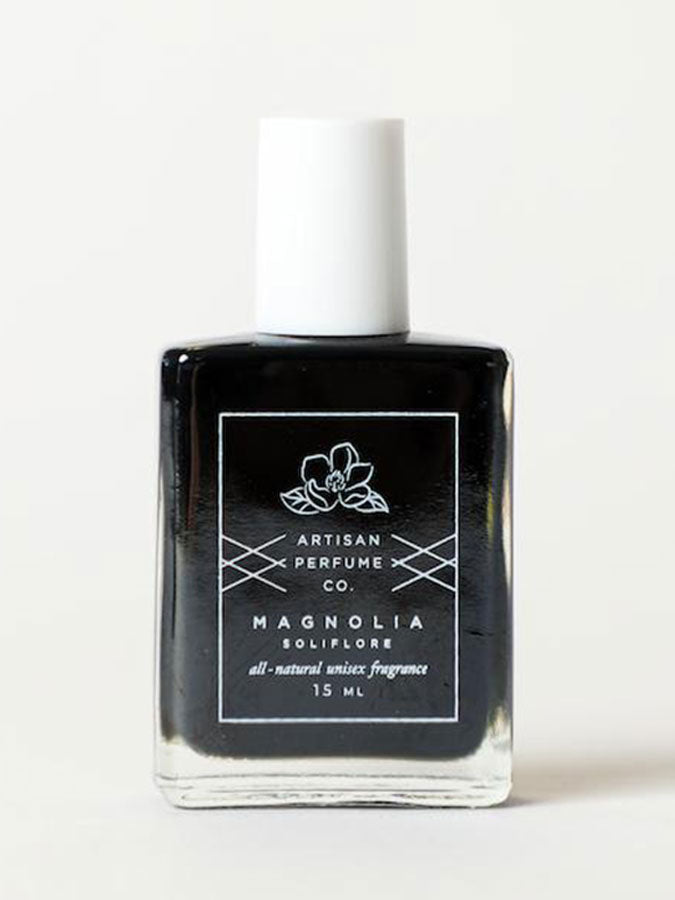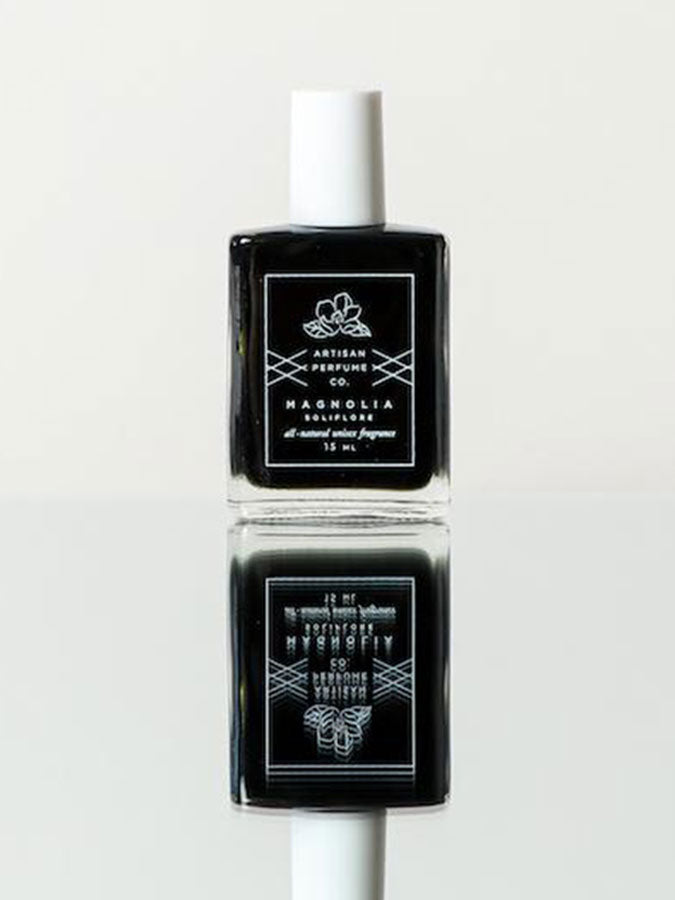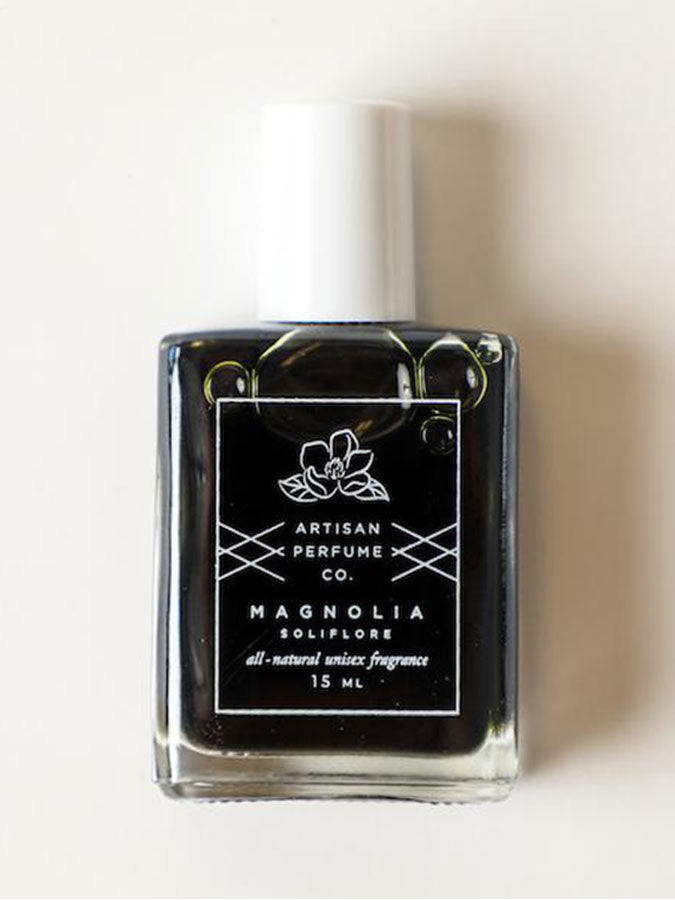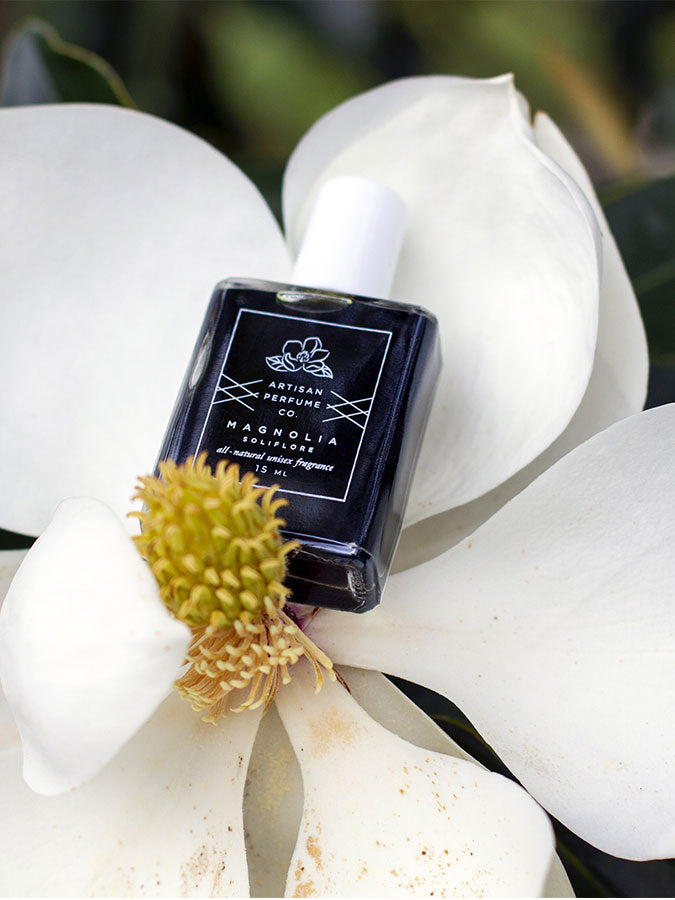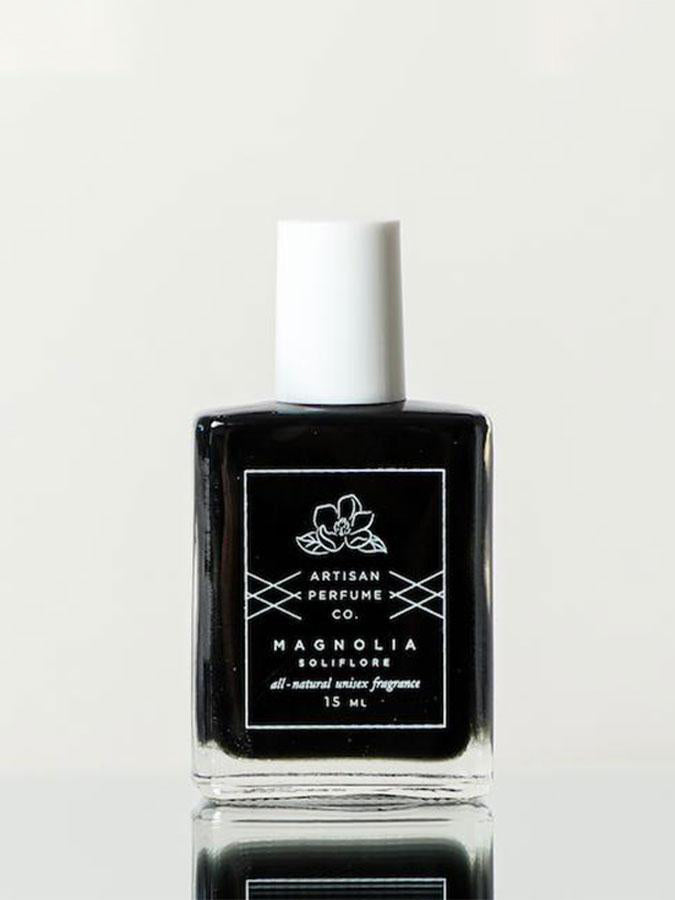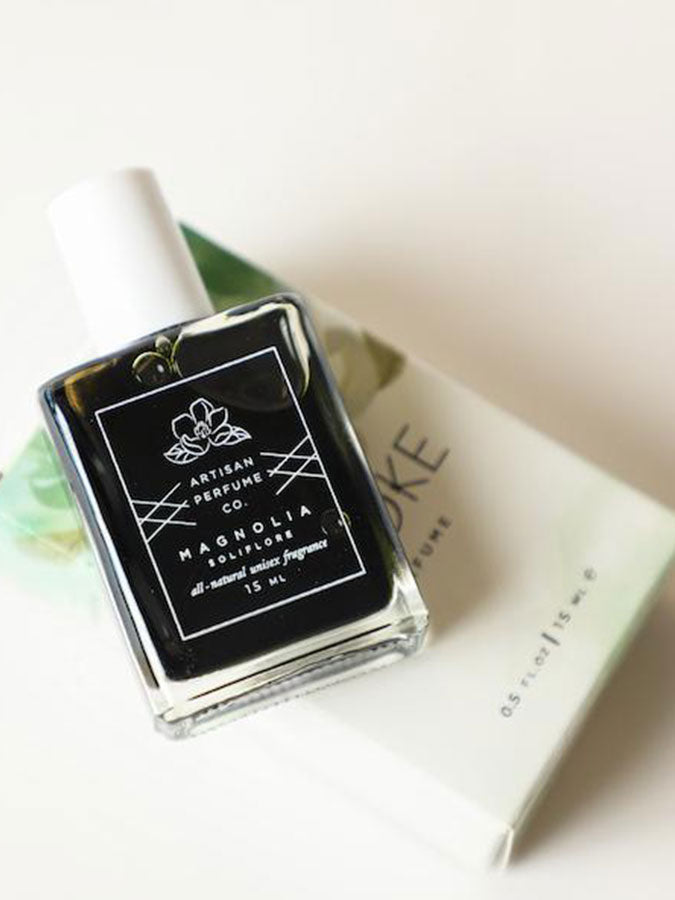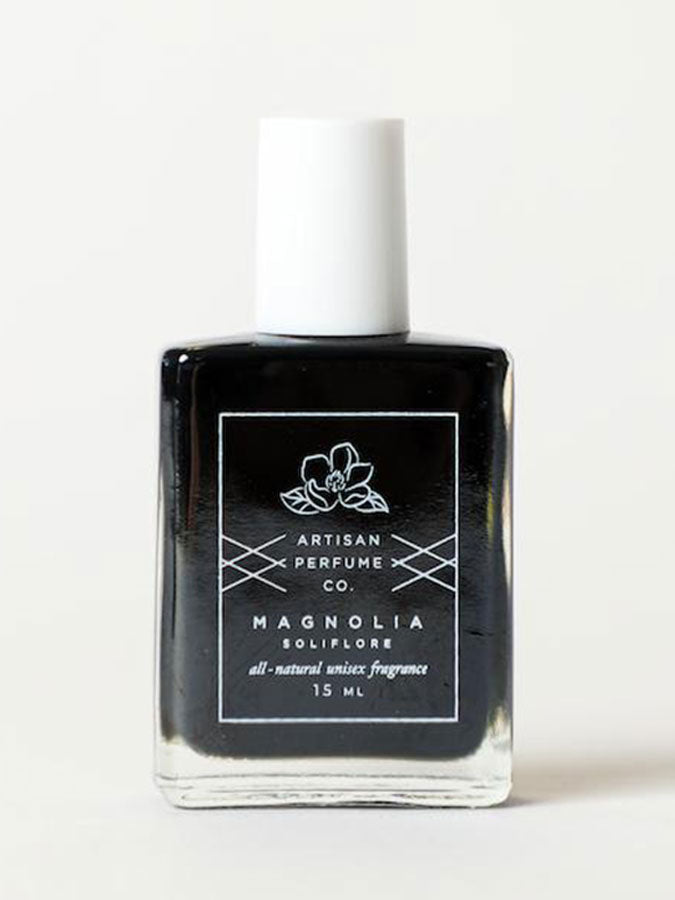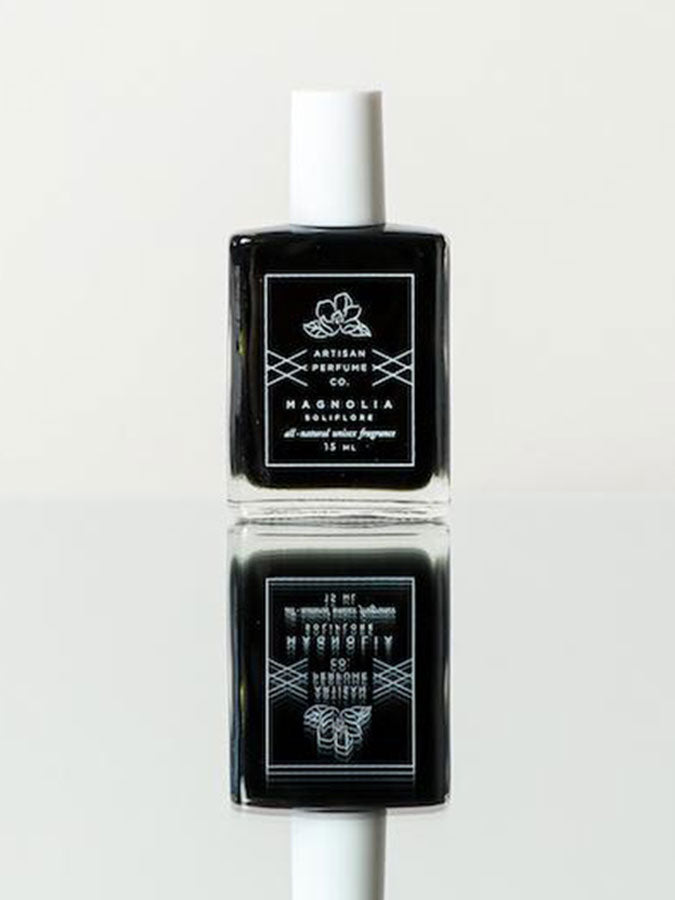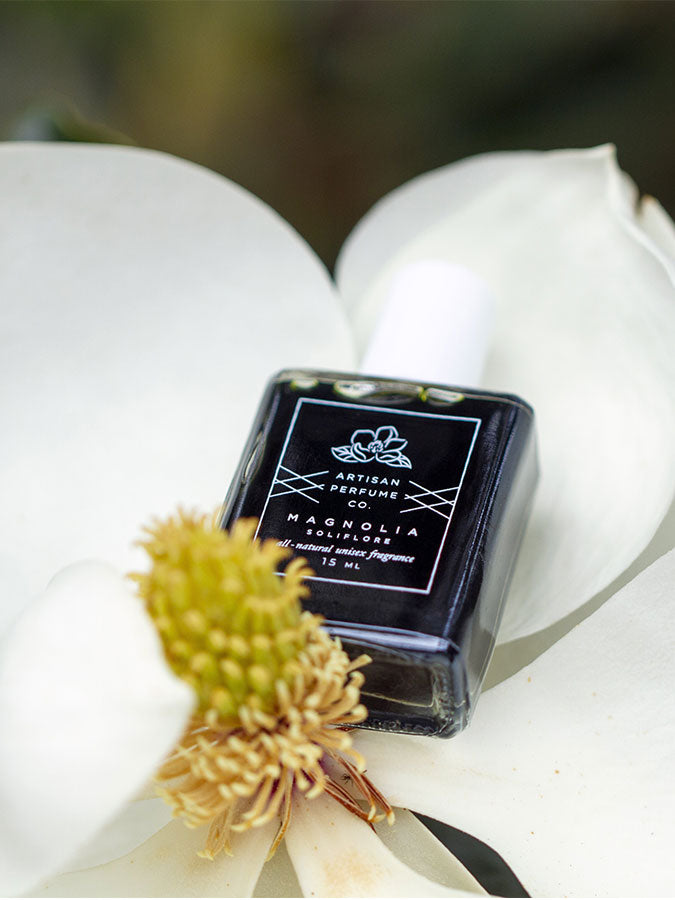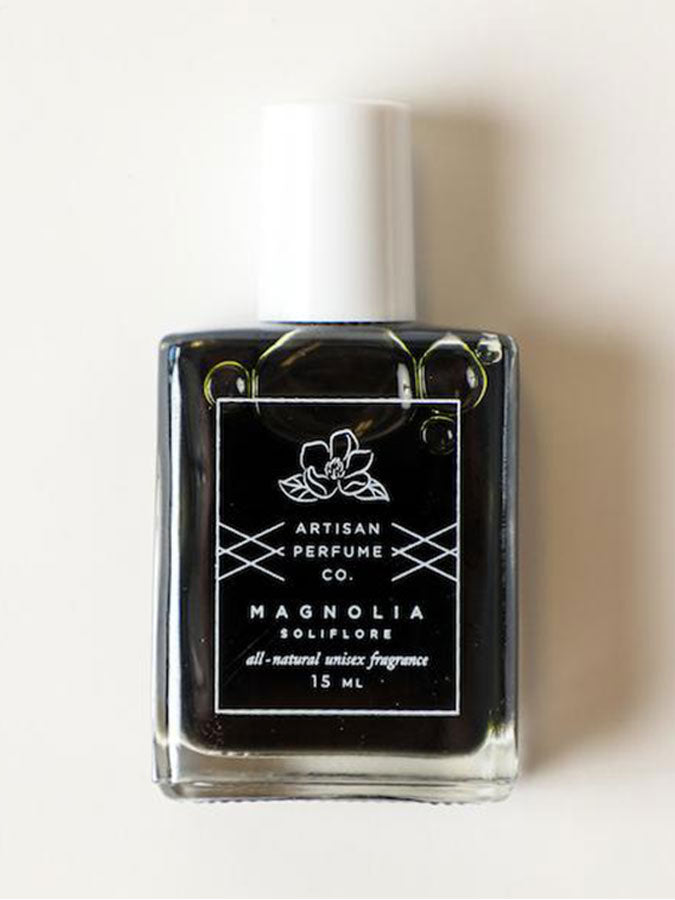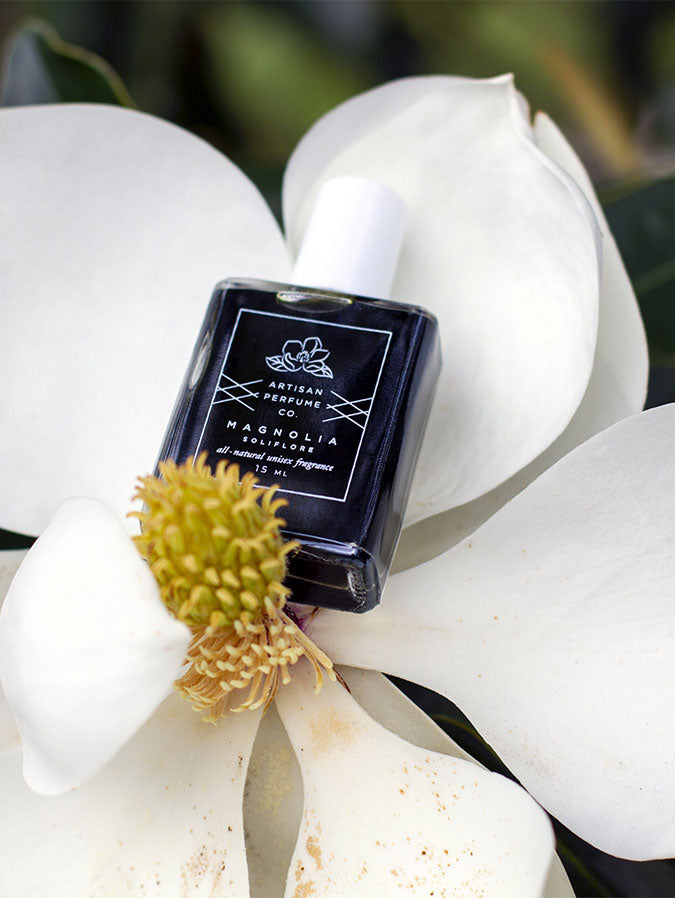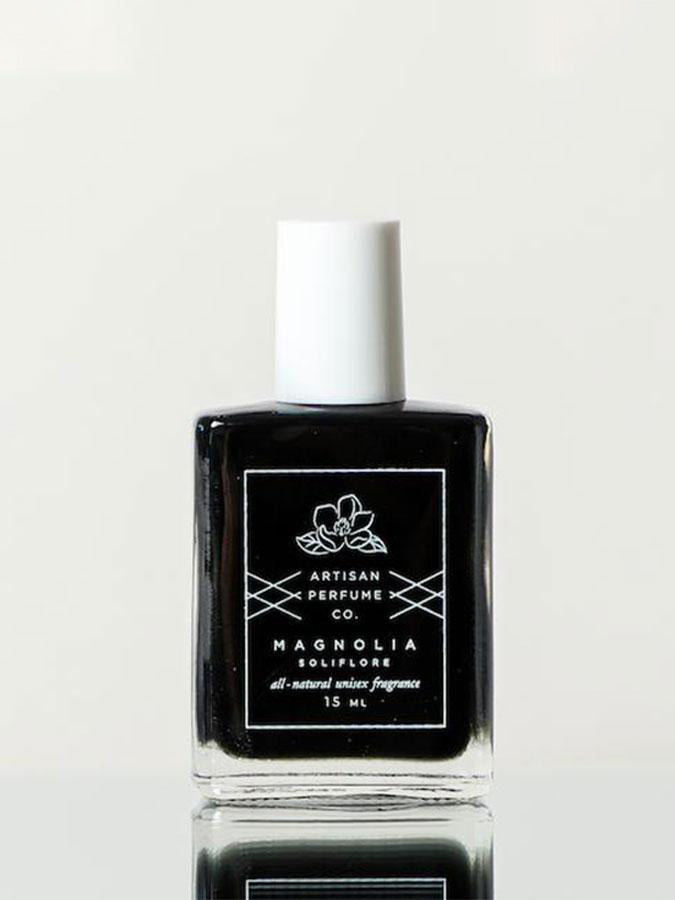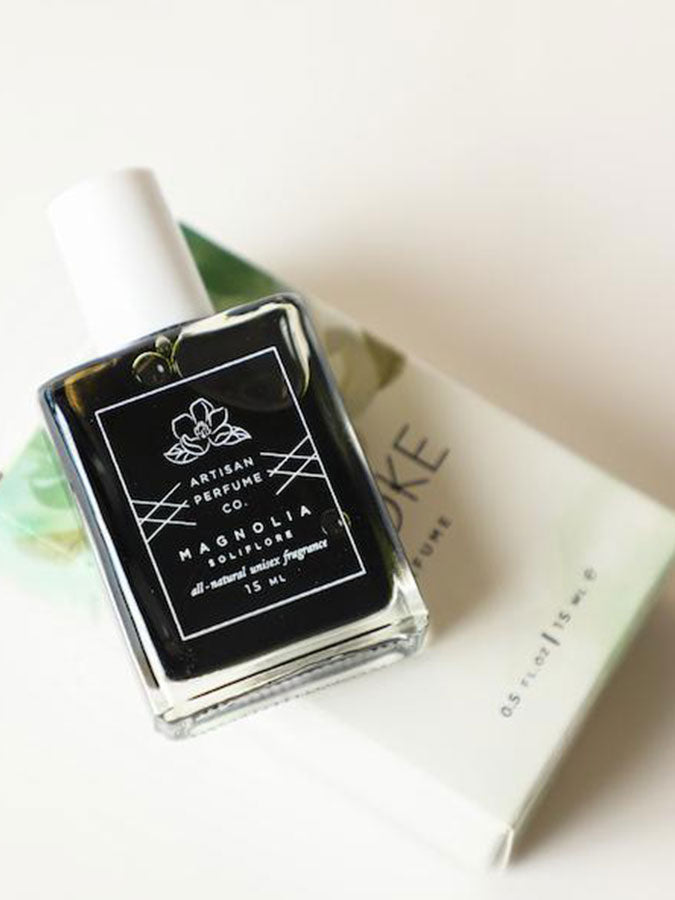 Magnolia Soliflore Perfume
SULTRY / VINTAGE / SMOOTH
Product: A "Soliflore" is a class of perfume that mimics the scent of a single flower without actually using any ingredients derived from the flower it is mimicking. This Magnolia Soliflore is our take on the South's most epic and regal flower. Springtime lives on in this emerald-green bohemian scent.
Notes: Crisp juniper berry expands into creamy pink lotus and sandalwood. Wet dirt rises with the early Spring heat, and powdery floral notes coalesce in this ephemeral perfume.
Ritual: Cool off in the shade of a magnolia tree. A bloom hovers at arms reach, you lower the bough to your face and breathe in deep as soft moon petals envelope your senses, bringing with it a sense of ease to body, mind, and spirit. 
Uses: Glide the rollerball along pulse points of bare skin for a long-lasting scent that is intimate and alive. Our roll on perfumes can be used on your full body, as well as a deodorant, bath enhancer, and in aromatherapy.
Ingredients: Organic perfumer's alcohol, essential oils and absolutes.
Size: .5 fl oz / 15ml
For best results store out of direct heat and sunlight.
**For best results store out of direct heat and sunlight
**For External Use Only