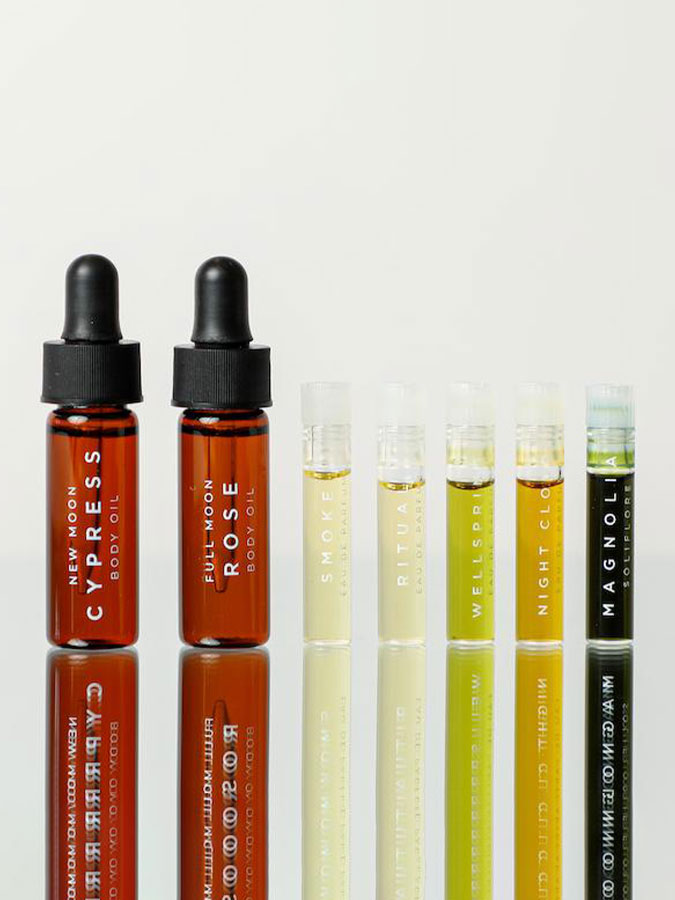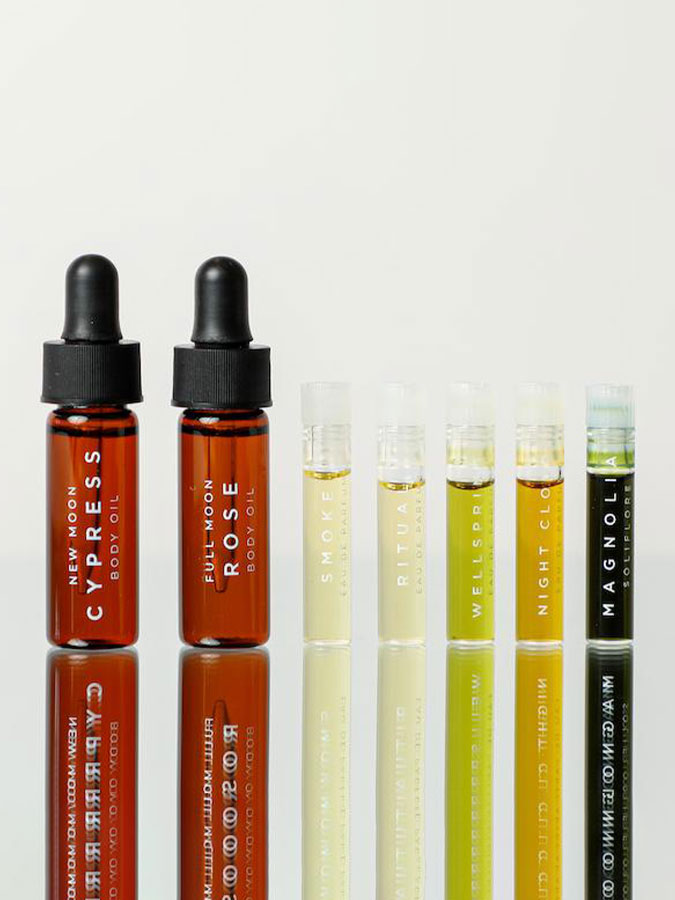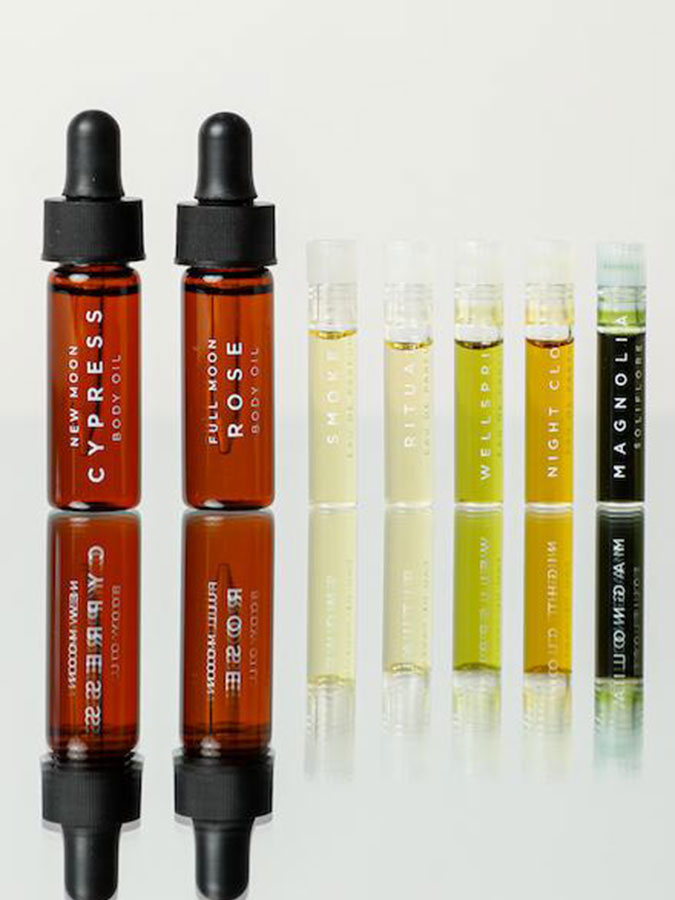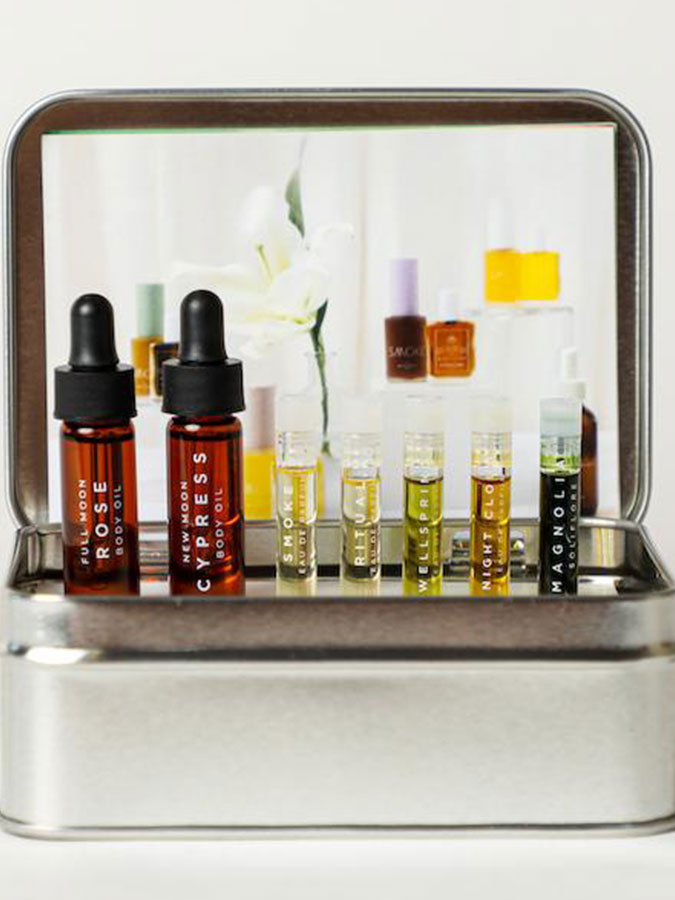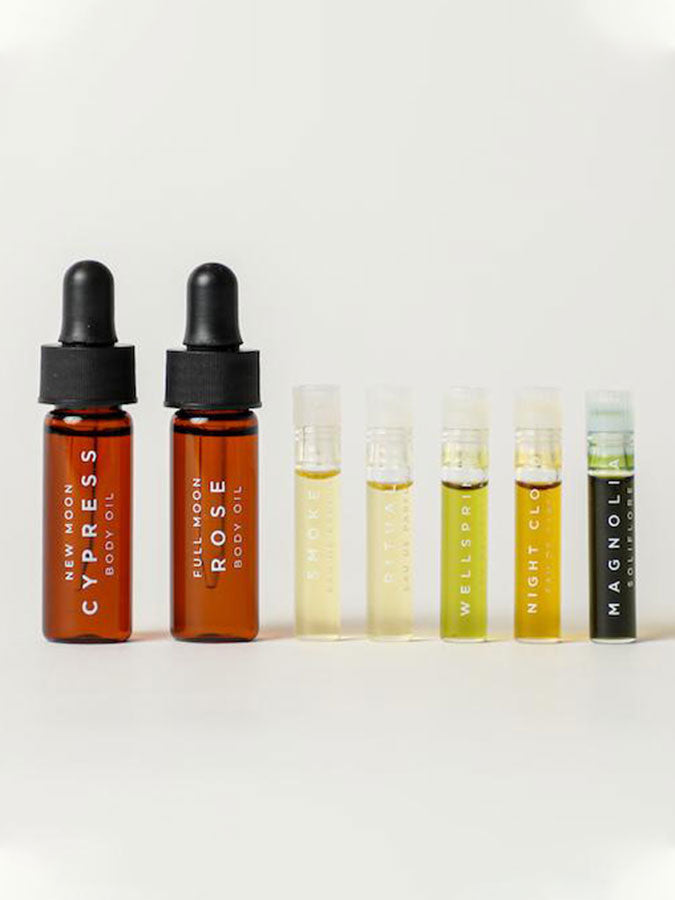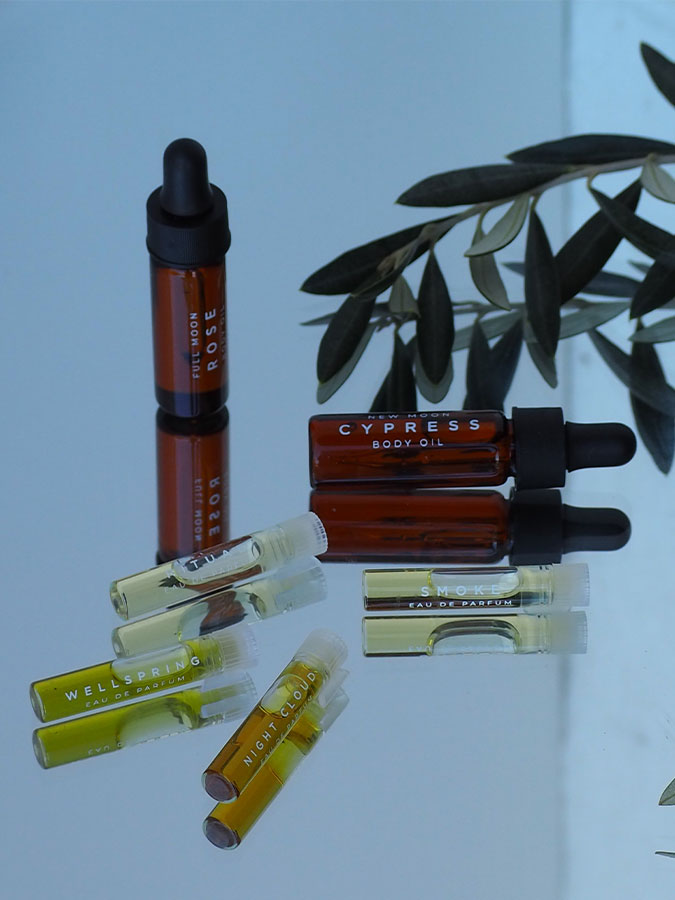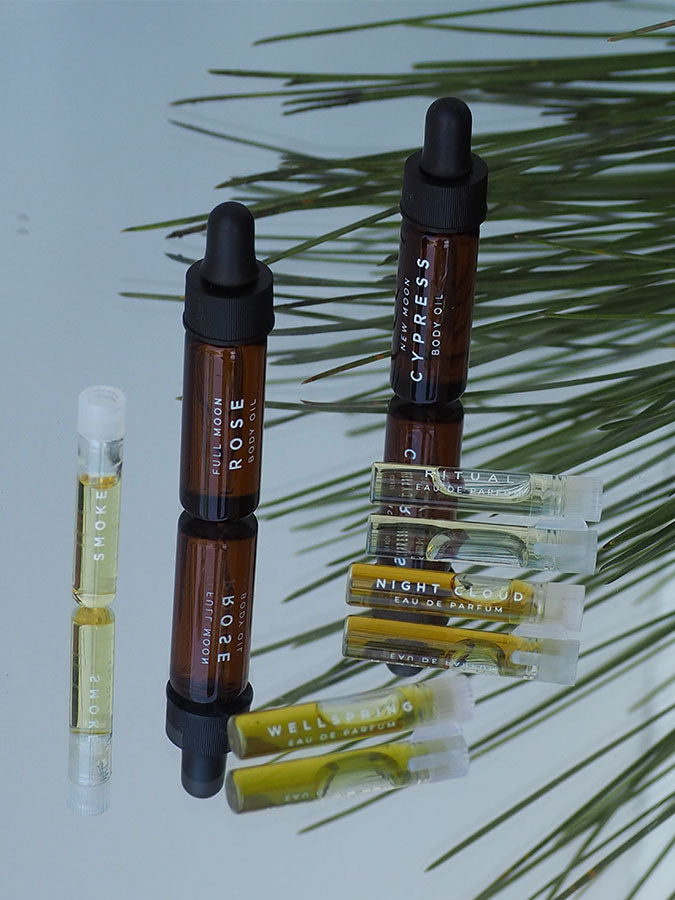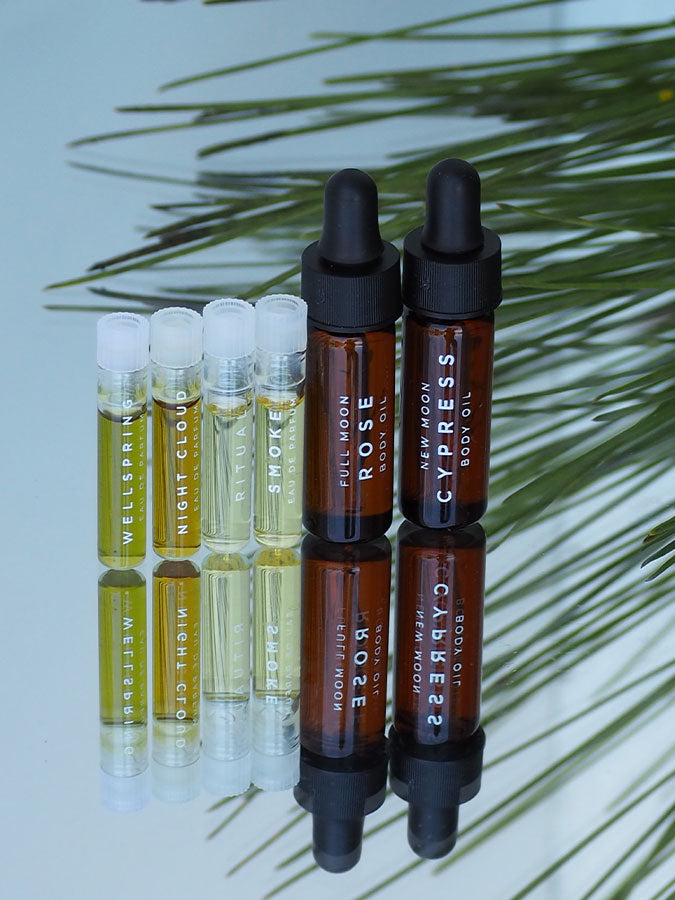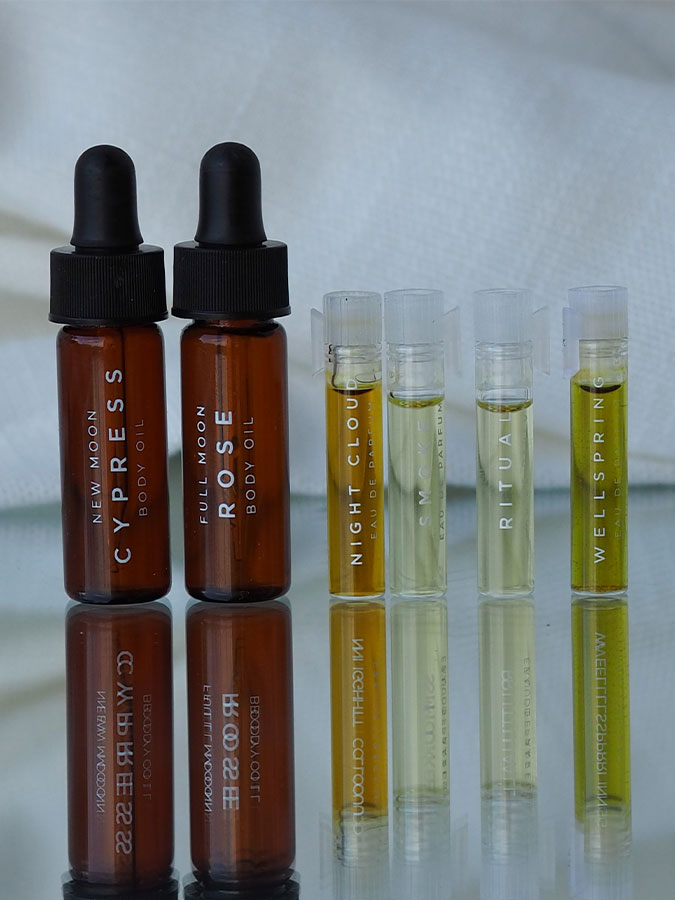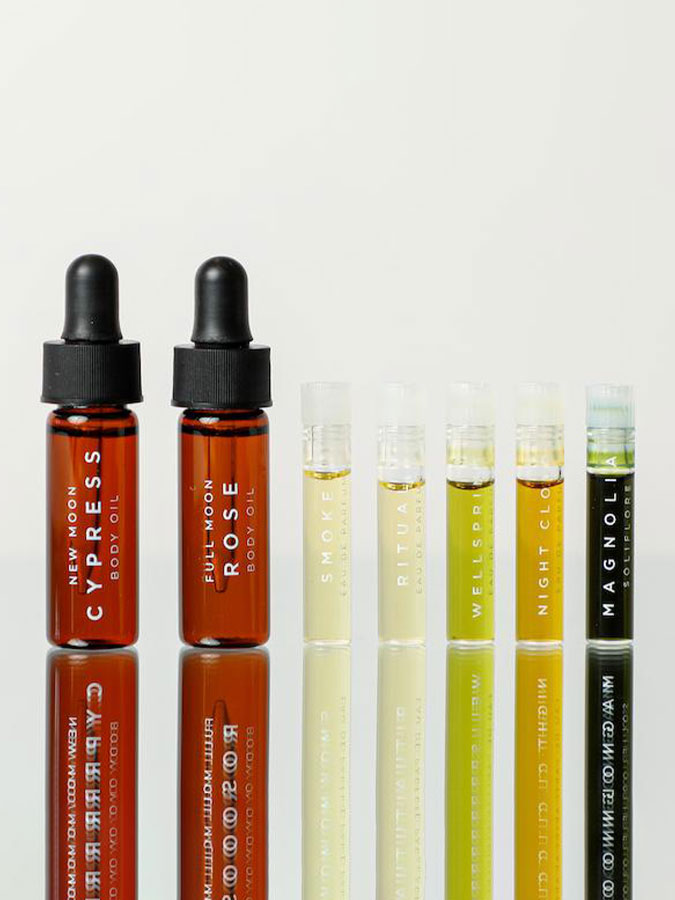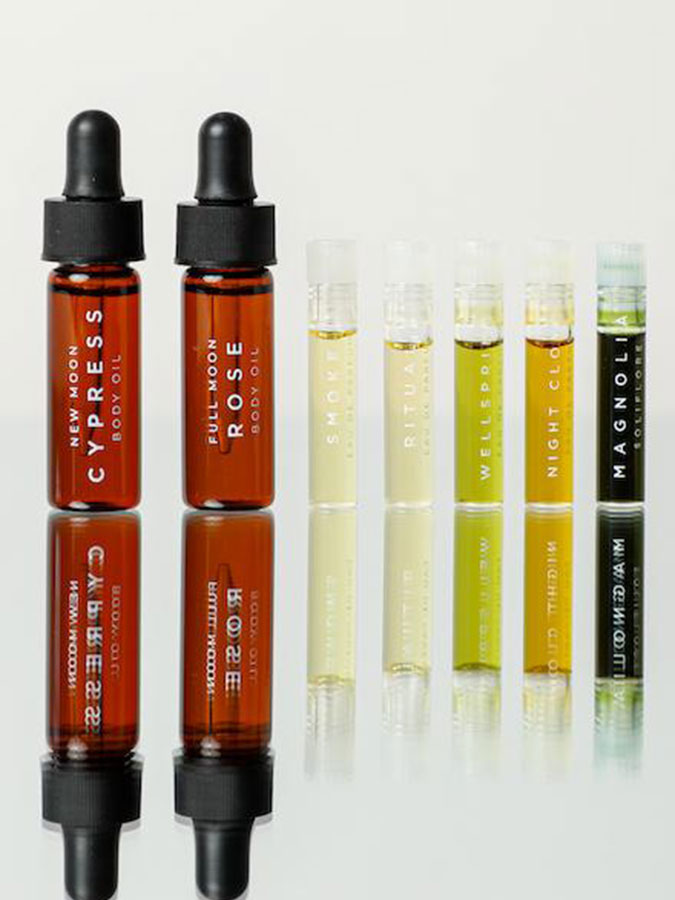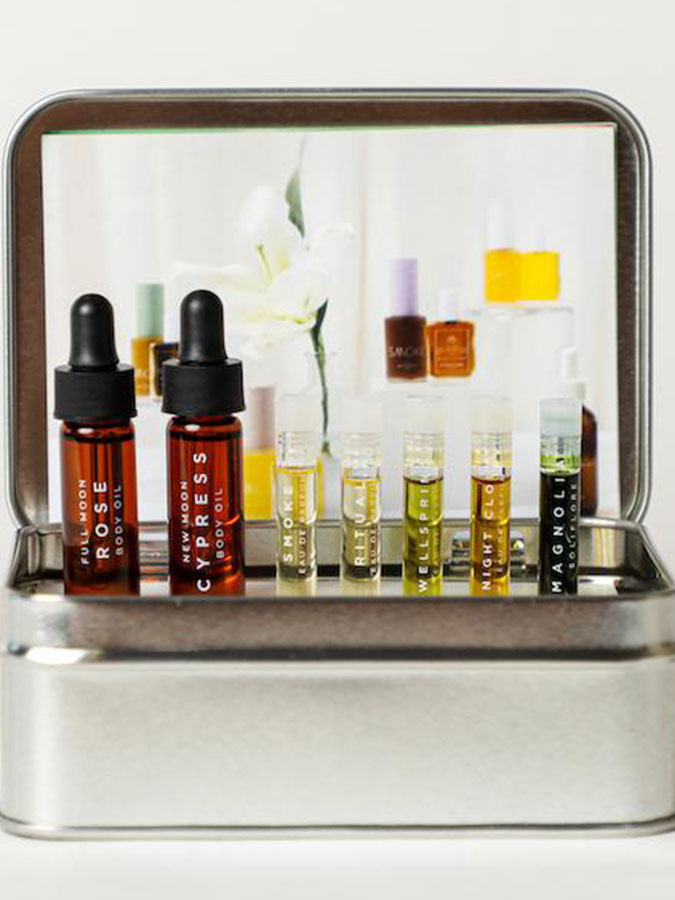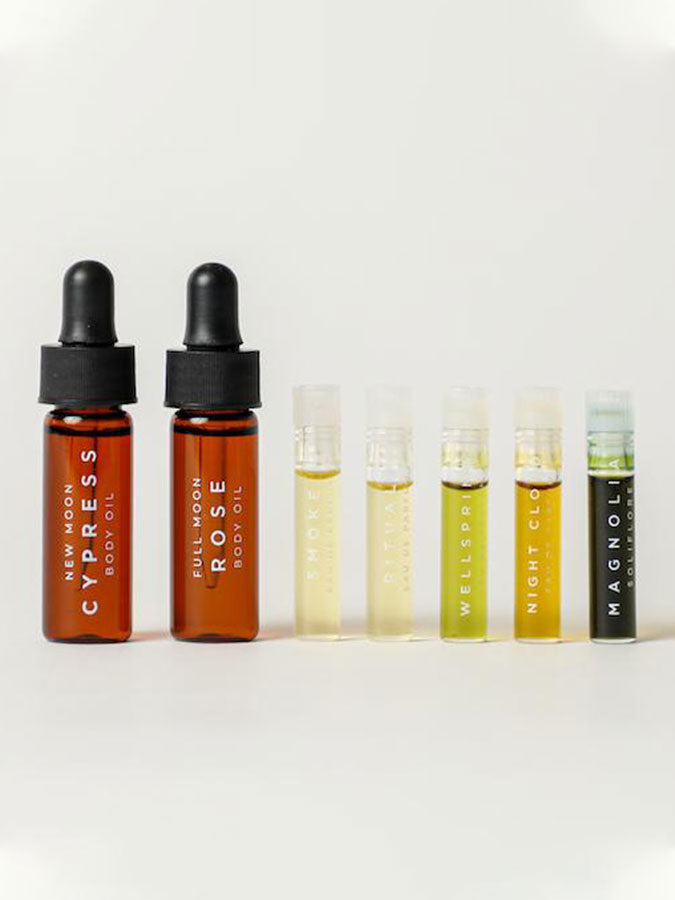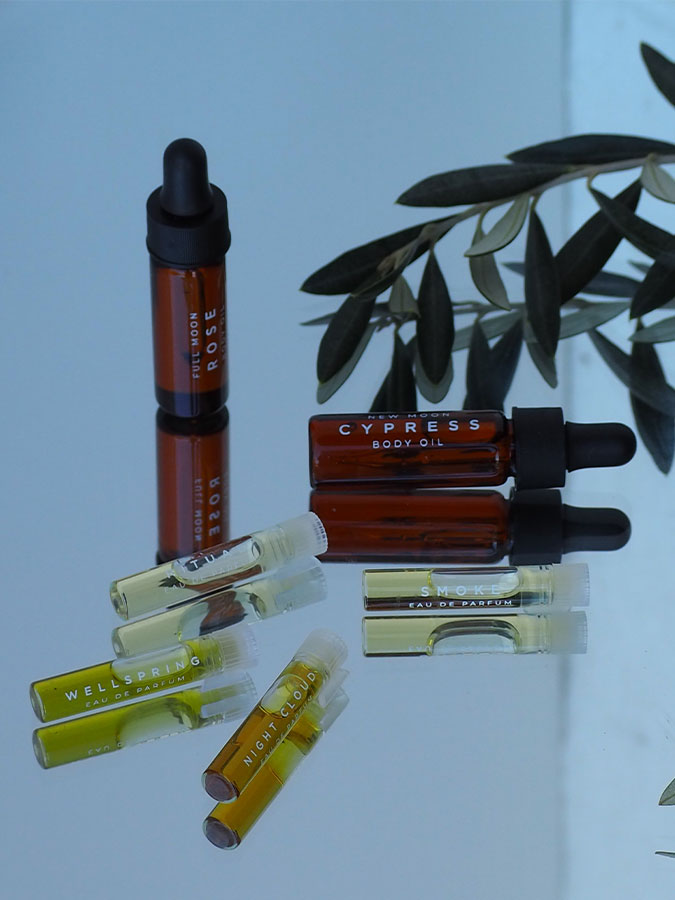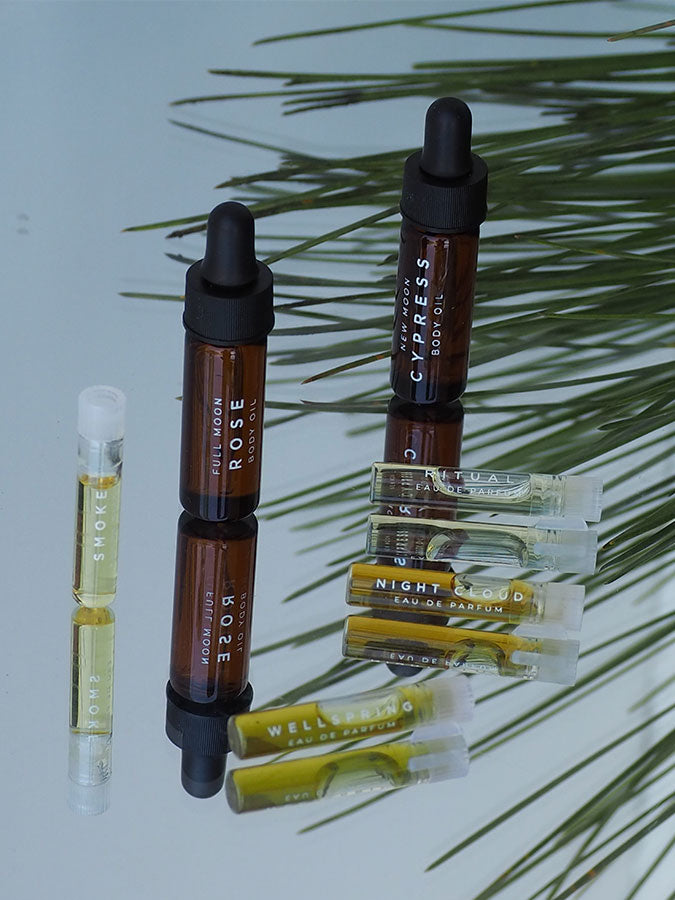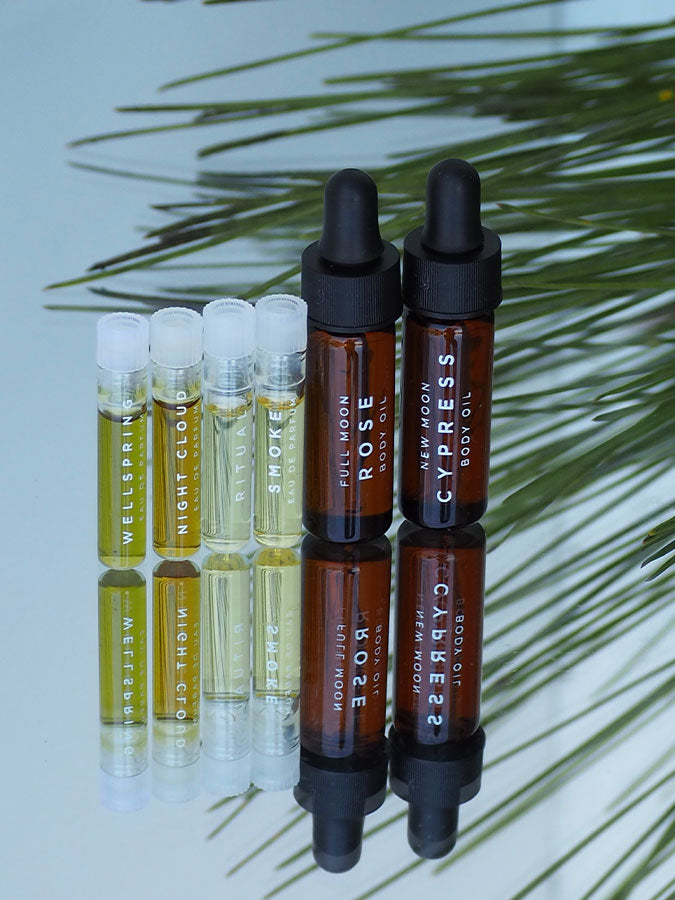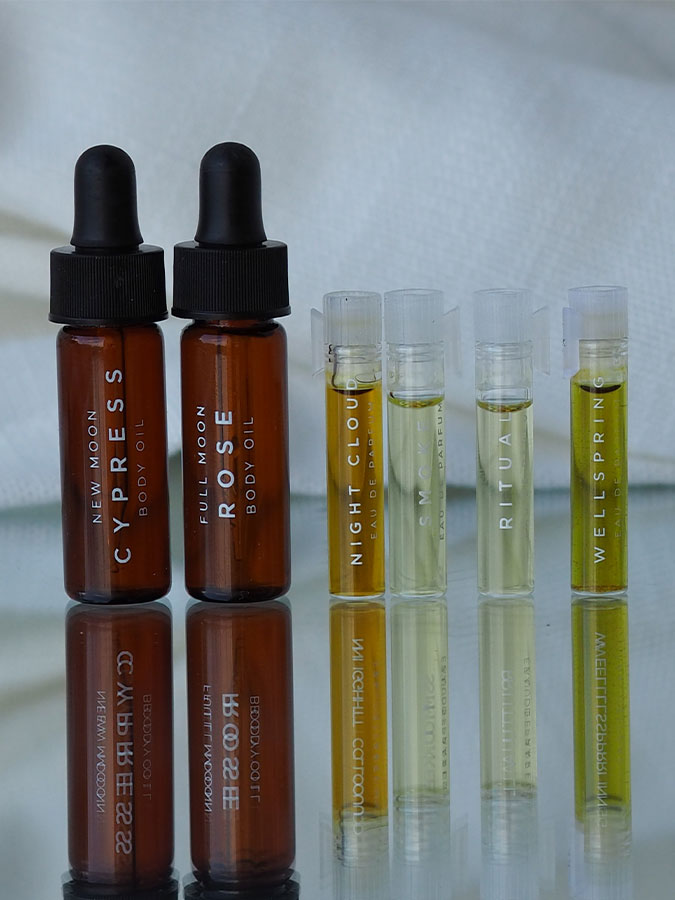 Deluxe Perfume Sample Kit
We believe our kits are the best introduction to the Smoke Perfume collection, as well as the best value approach to "try before you buy!"
Sample our entire line of 100% natural perfumes and body oils with our Deluxe Perfume Sample Kit! Each kit includes scent note descriptions, a discount code to applicable to a full-size purchase, as well as a square of wool to help cleanse your nasal palate between scents (Simply hold the wool up to your nose and breathe in a few times to cleanse an overloaded olfactory system).
*Includes:
4ml vial of Full Moon Rose Body Oil rose, yellow mandarin, rose geranium
4ml vial of New Moon Cypress Body Oil cypress leaf, bergamot, cedarwood
1ml sample of Smoke Eau De Parfum vetiver, citrus, jasmine
1ml sample of Ritual Eau De Parfum cinnamon, neroli, rose
1ml sample of Wellspring Eau De Parfum amber, ylang ylang, cacao
1ml sample of Night Cloud Eau De Parfum oakmoss, sandalwood, lavender 
1ml sample of Magnolia Soliflore Perfume juniper berry, pink lotus, sandalwood
All Smoke Perfume products are cruelty free and 100% natural, with no added synthetics or chemicals. All products in the sample kit are vegan, except Wellspring Eau De Parfum, which contains beeswax absolute. The eco-friendly packing materials used inside each kit are biodegradable or repurposable. The wool in each kit serves as an effective nasal palette cleanser and is compostable. 
**For best results store out of direct heat and sunlight
**For External Use Only