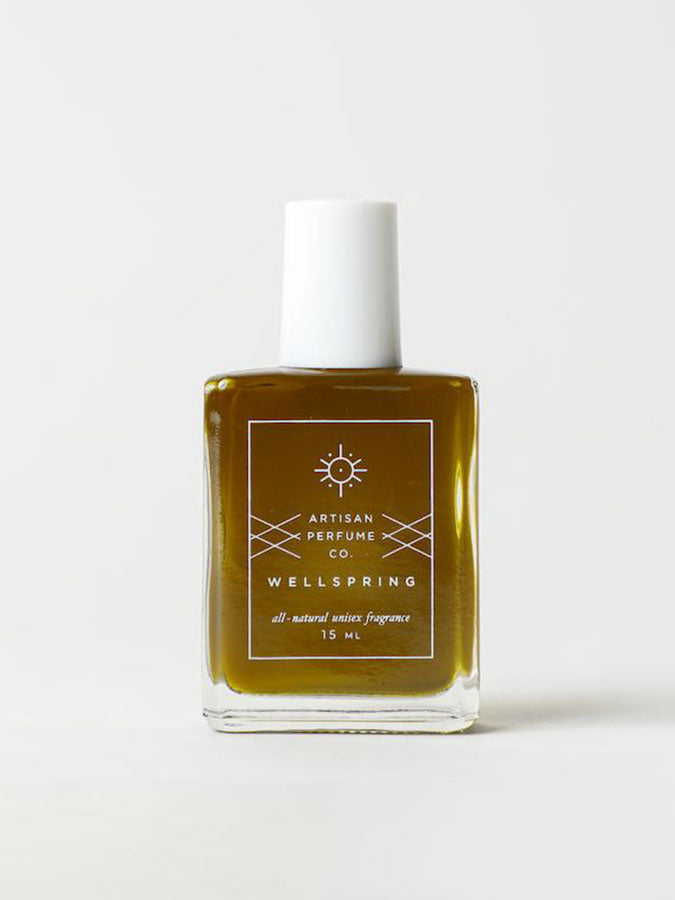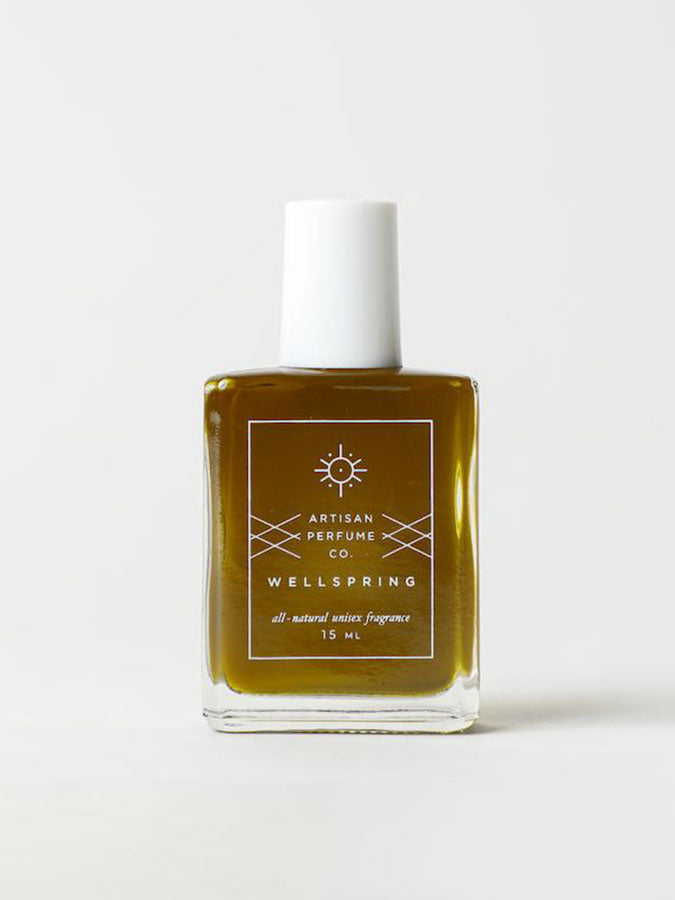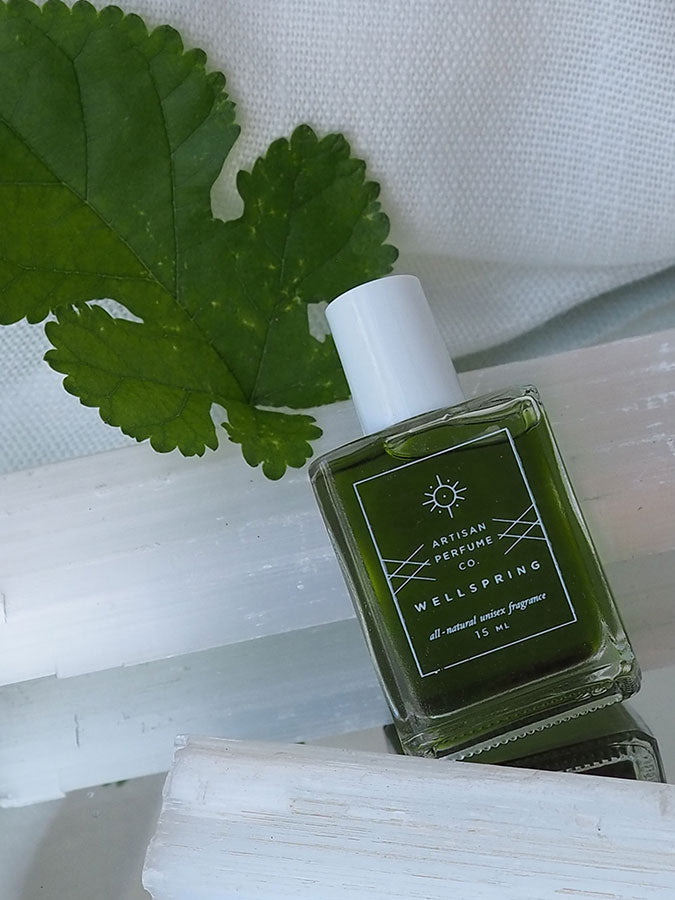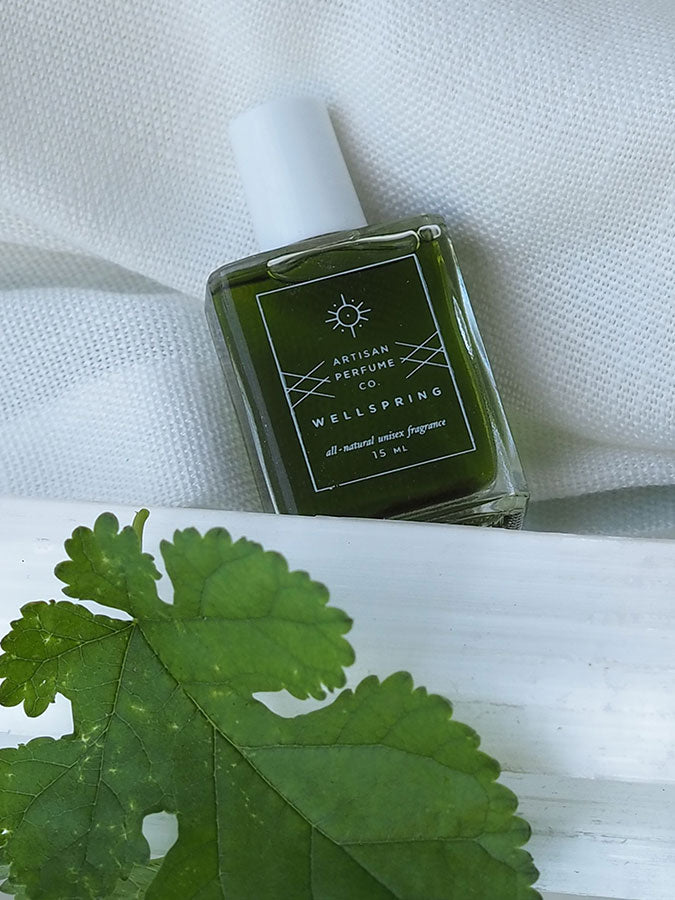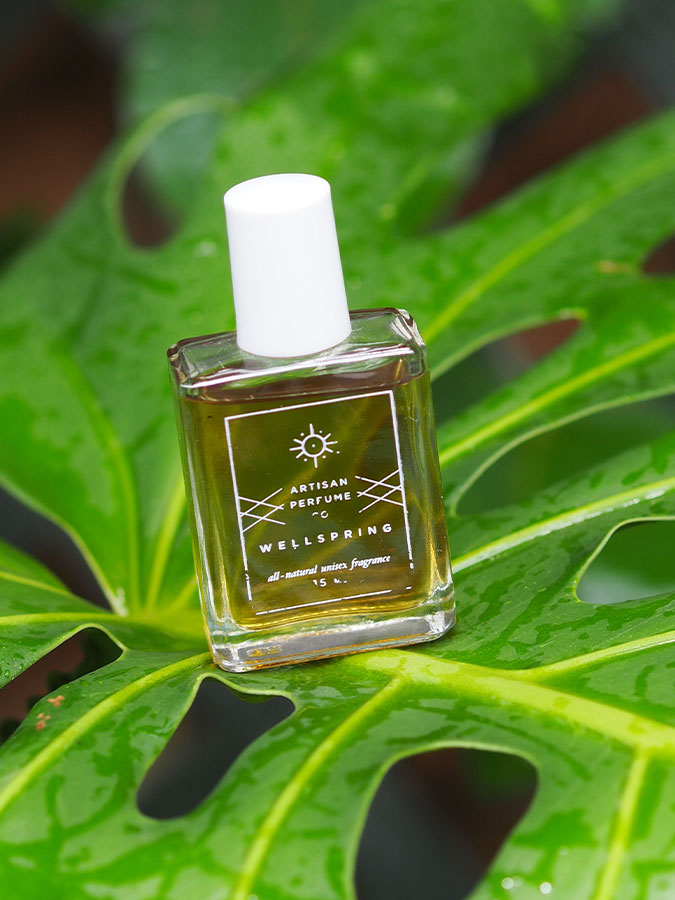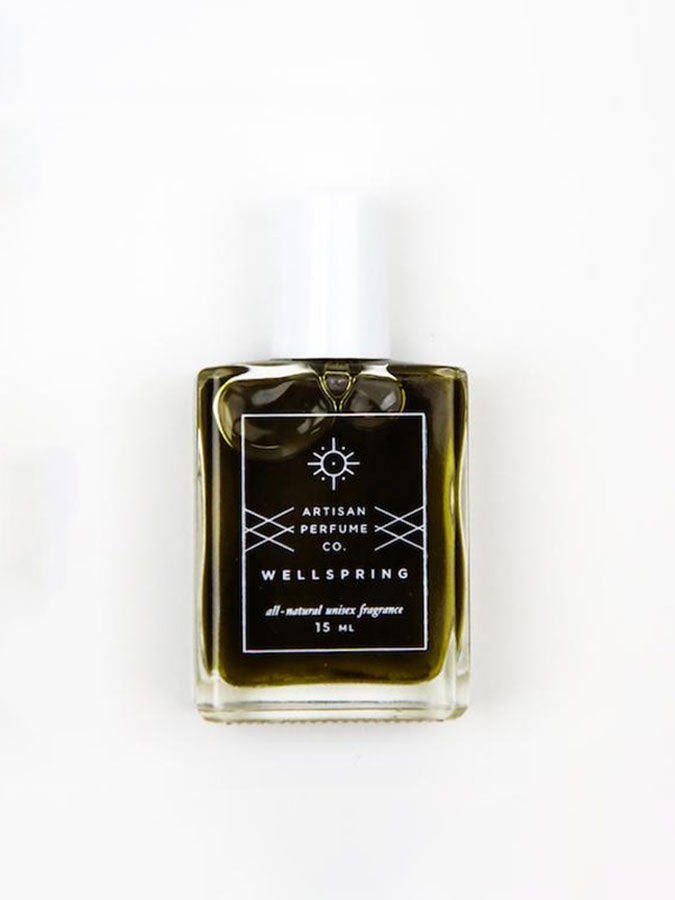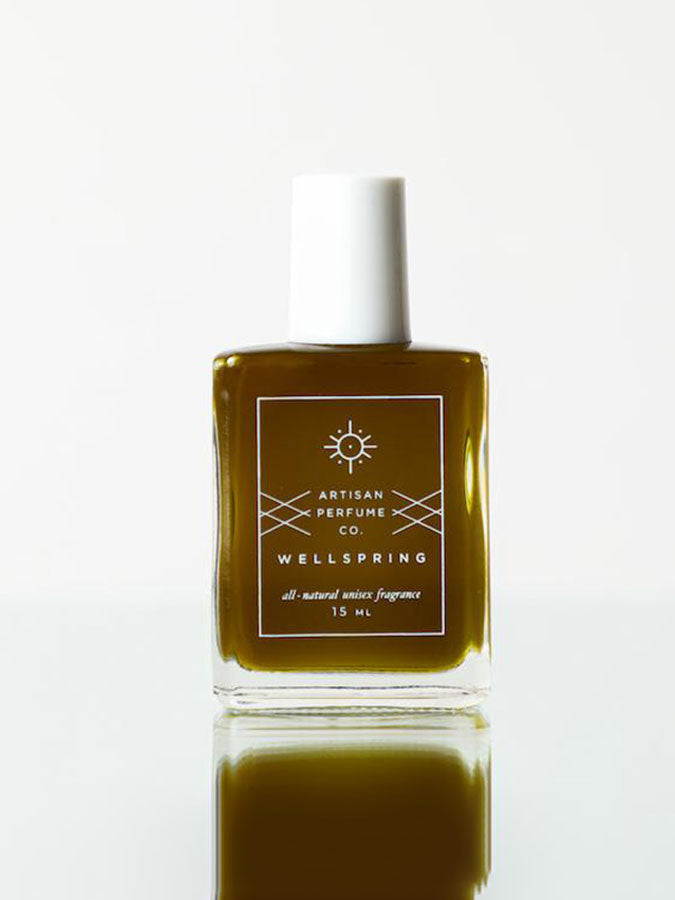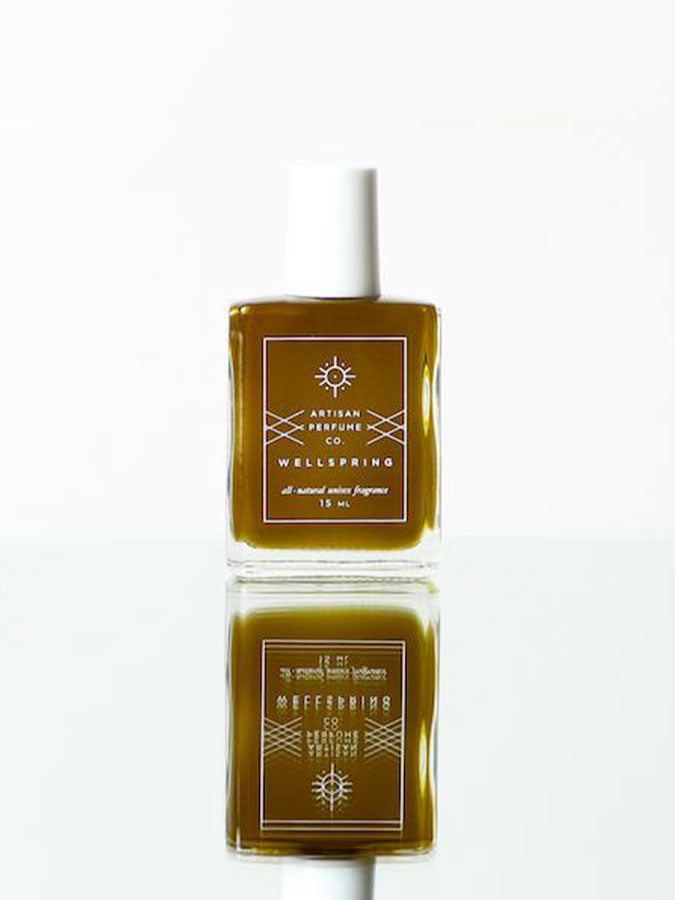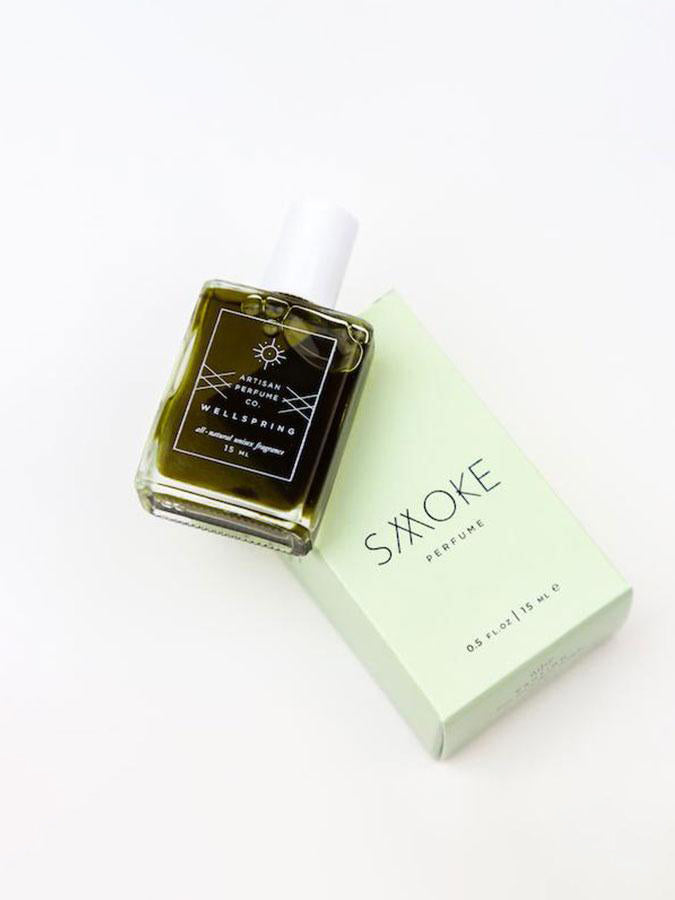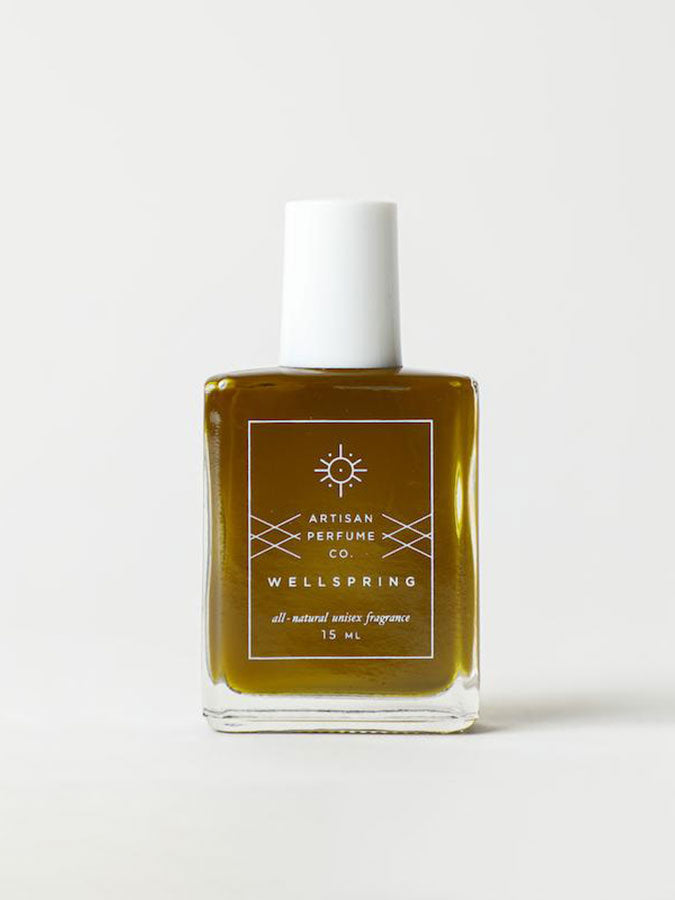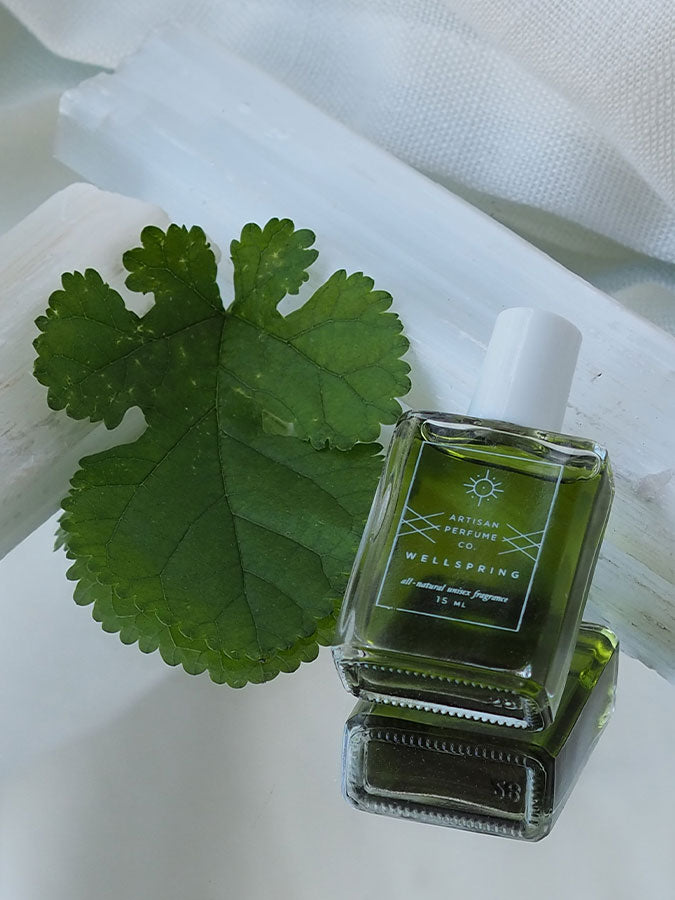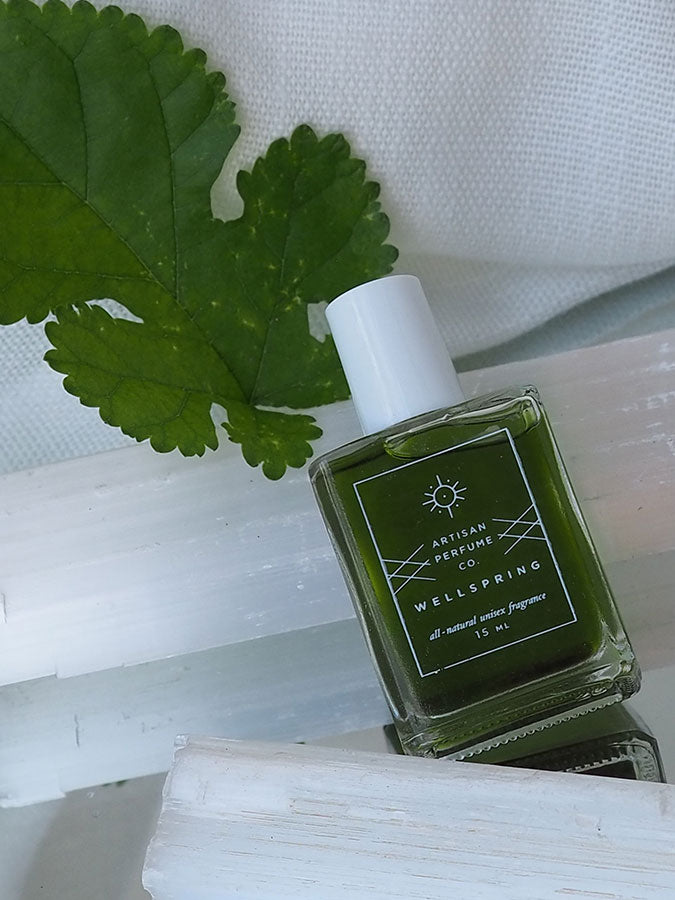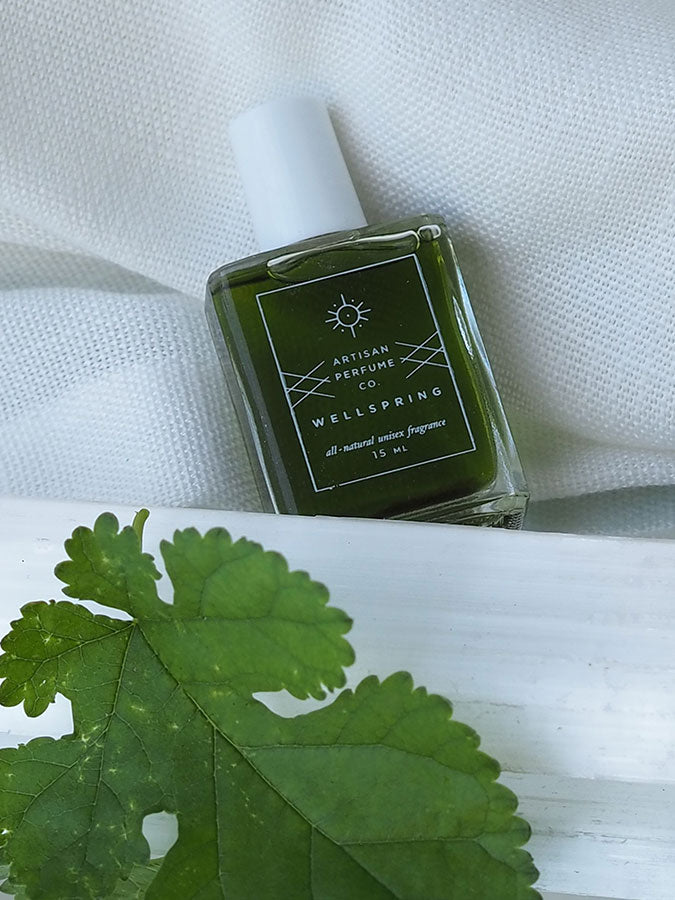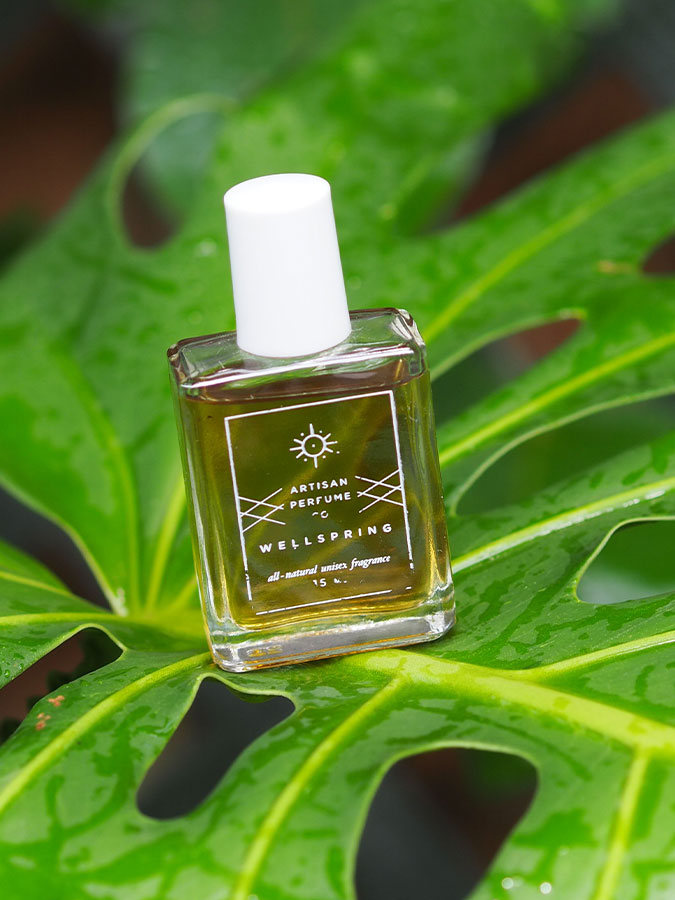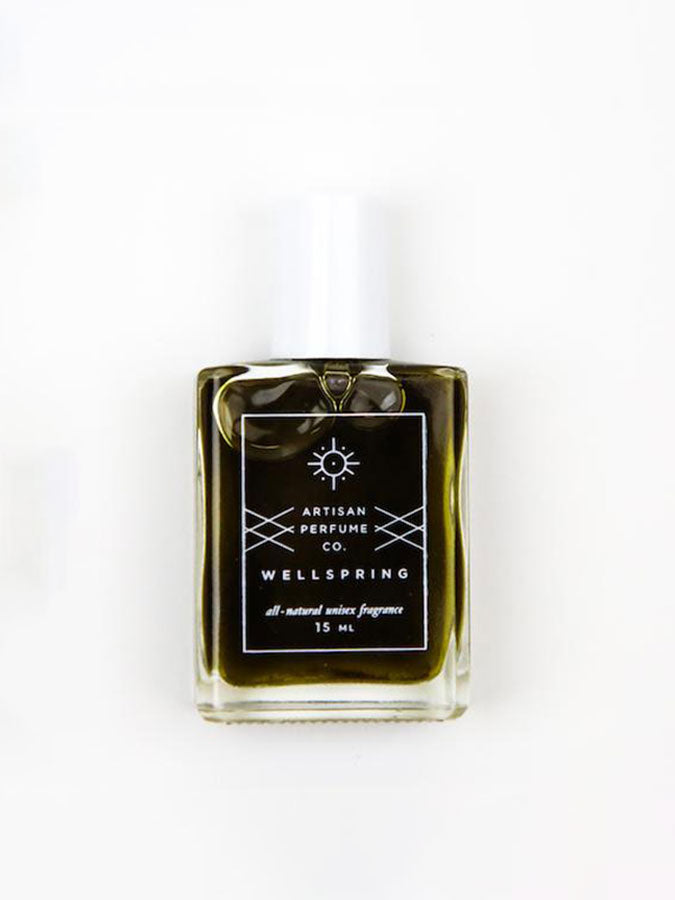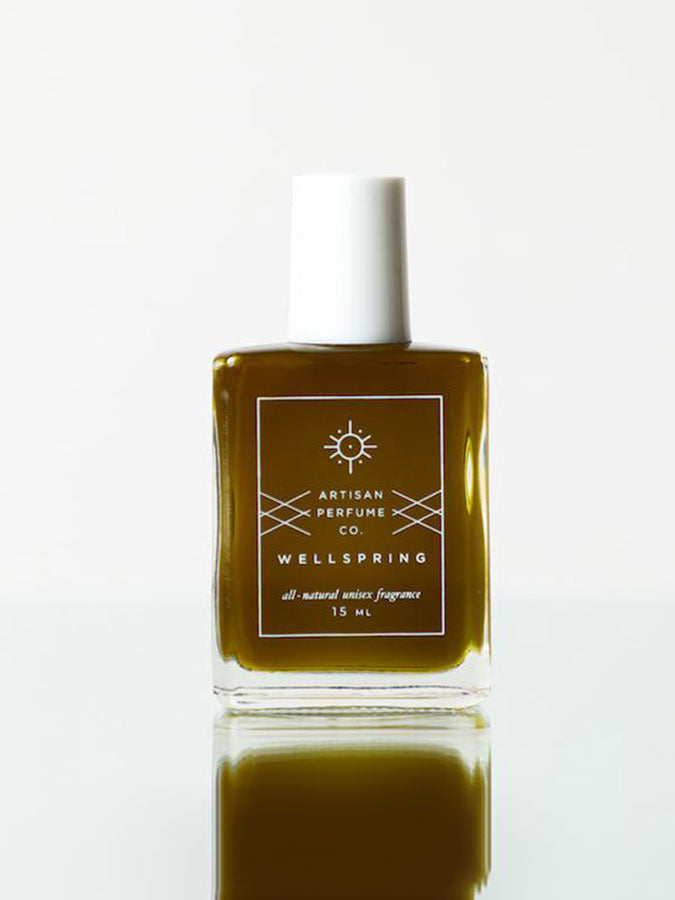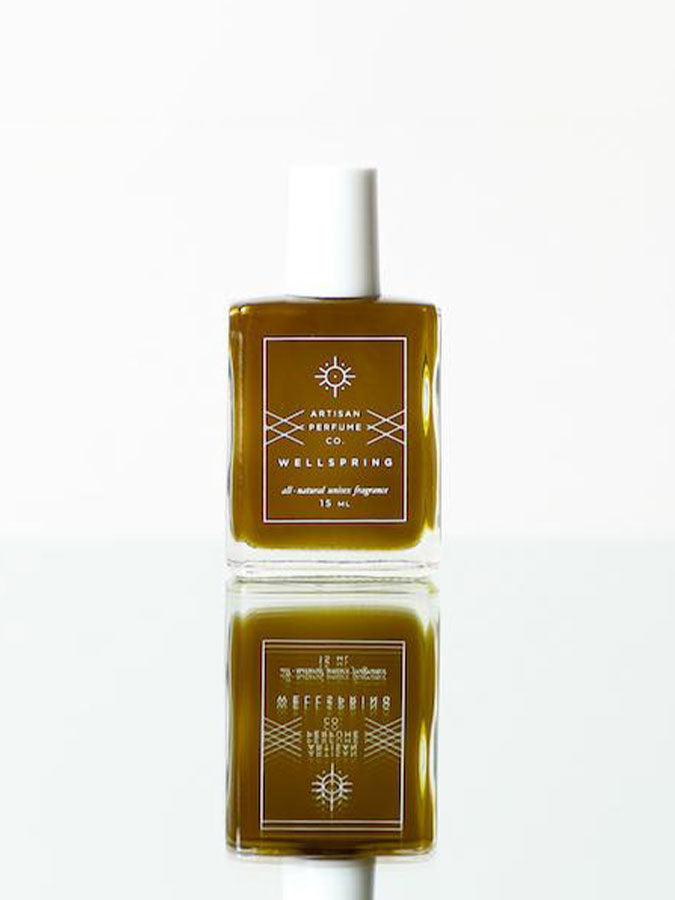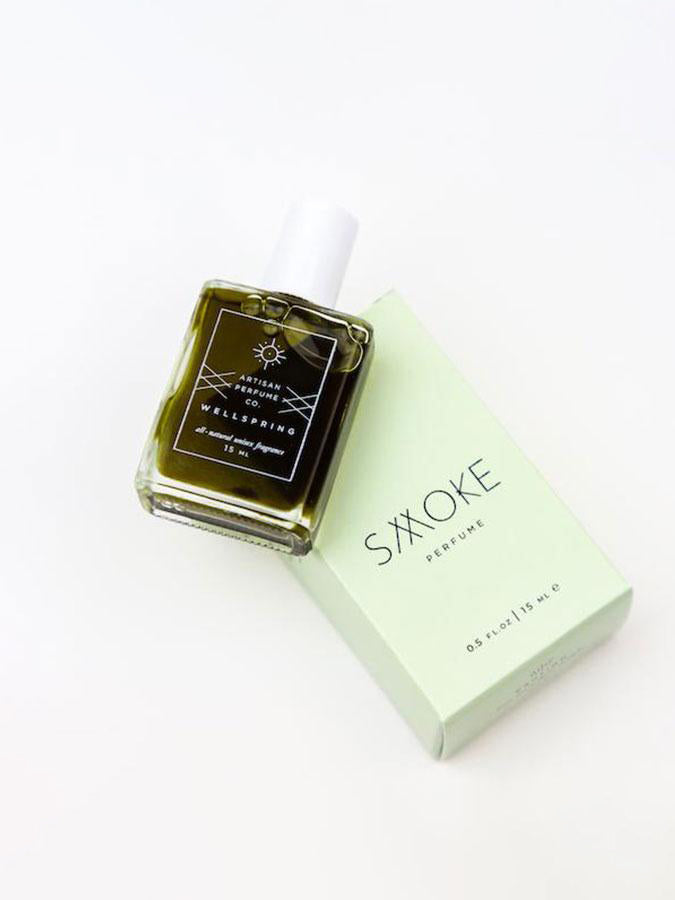 Wellspring Perfume
FLORAL / GREEN / WET EARTH  
Product: A comforting, green floral musk inspired by the tropical rainforests of Belize.
Notes: Ylang ylang, violet leaf, and cardamom take you forest bathing at the equator. Cacao and amber drift by your senses on a soft Caribbean breeze. 
Ritual: Apply when you're feeling worn down with no time to rest. Find your own personal wellspring and let it nourish you from within. Breathe deeply, focusing on the fortitude and trust needed to stay the course.
Uses: Glide the rollerball along pulse points of bare skin for a long-lasting scent that is intimate and alive. Our roll on perfumes can be used on your full body, as well as a deodorant, bath enhancer, and in aromatherapy.
Ingredients: Organic perfumer's alcohol, essential oils and absolutes. Note: this perfume contains beeswax absolute, and is non-vegan. 
Size: 5 fl oz / 15ml
**For best results store out of direct heat and sunlight
**For External Use Only