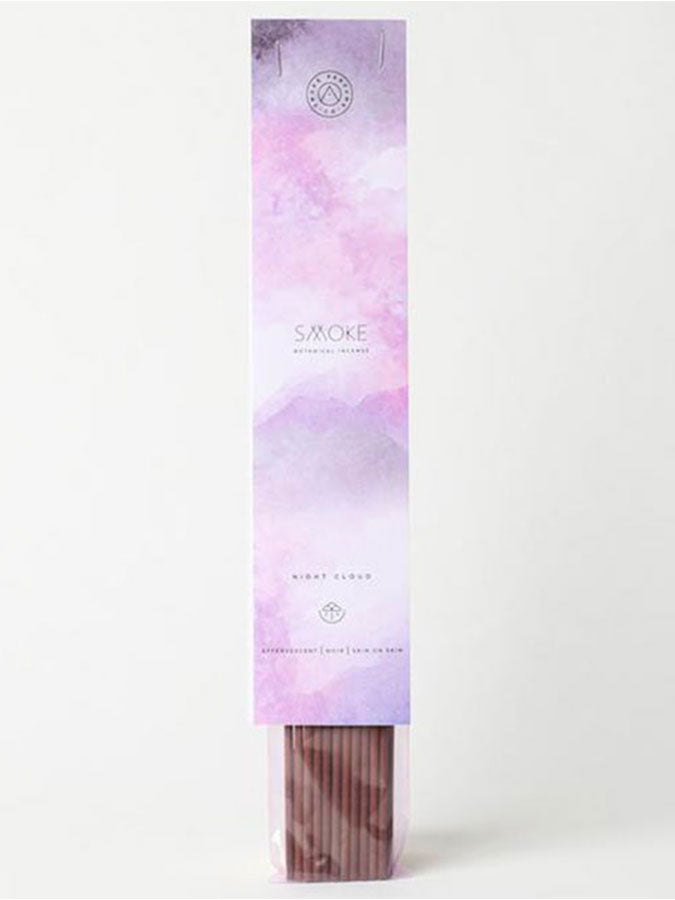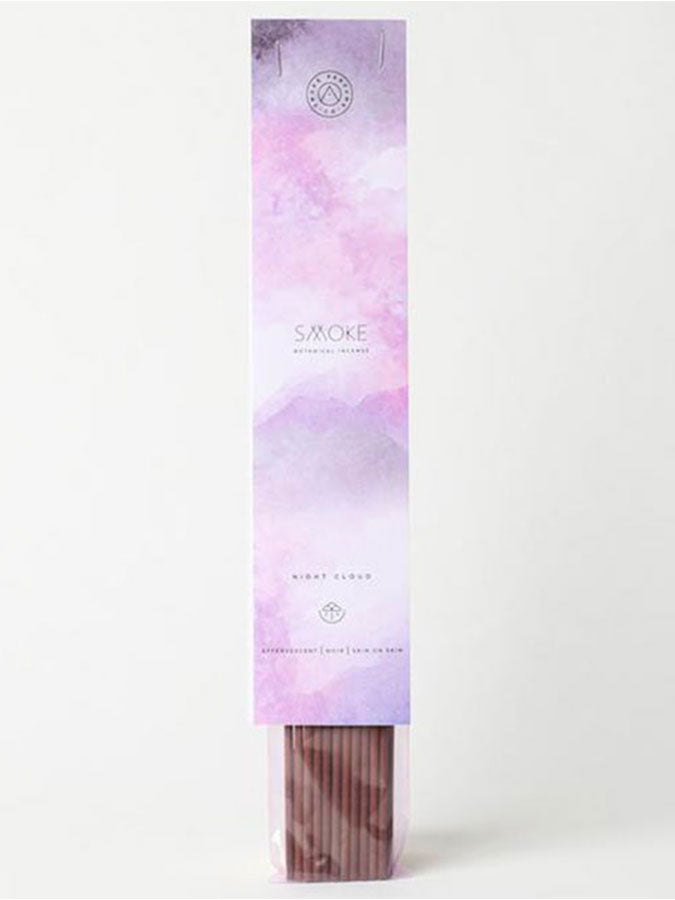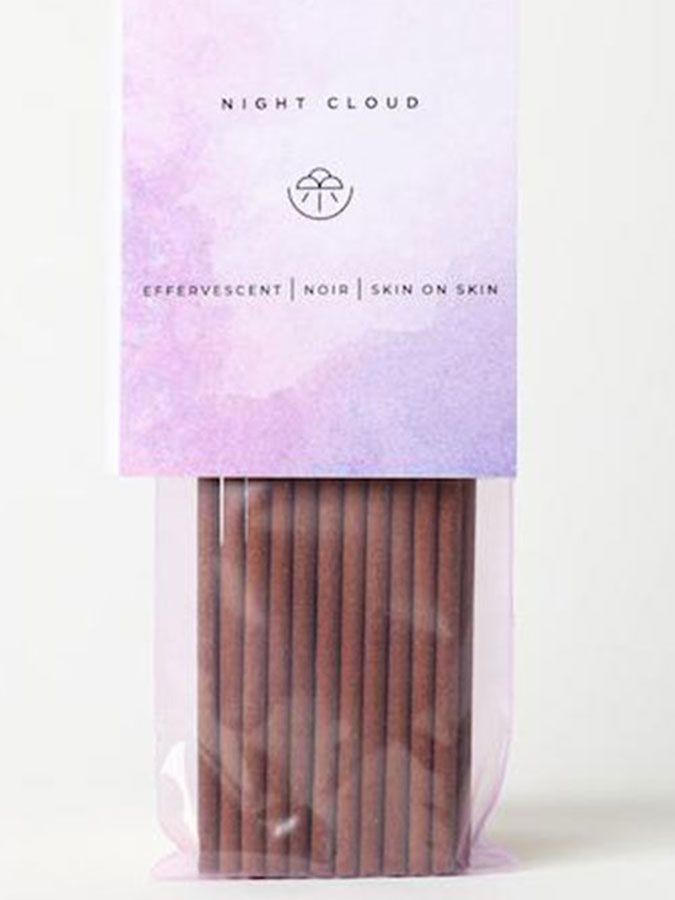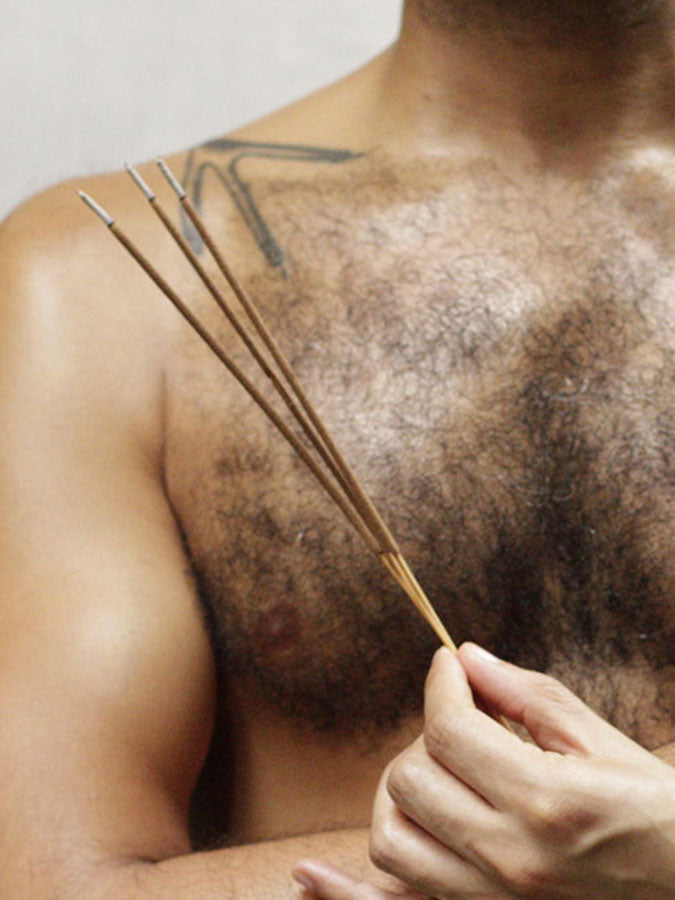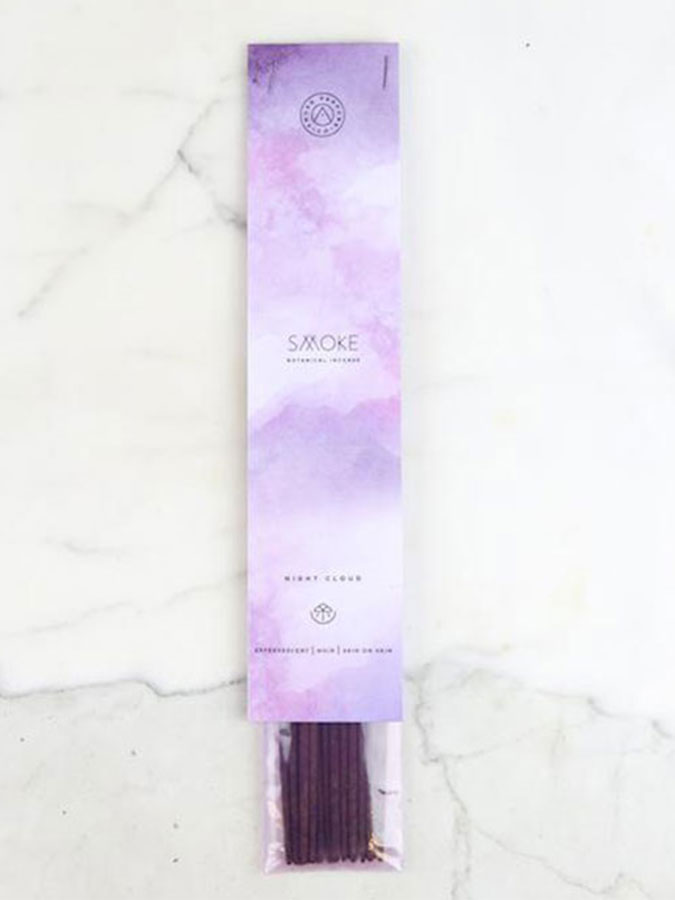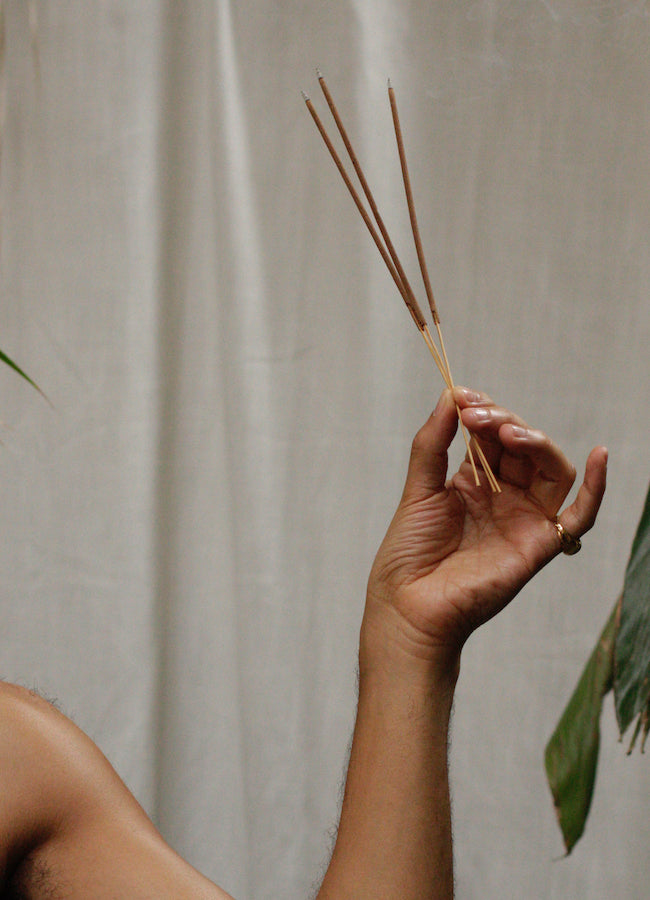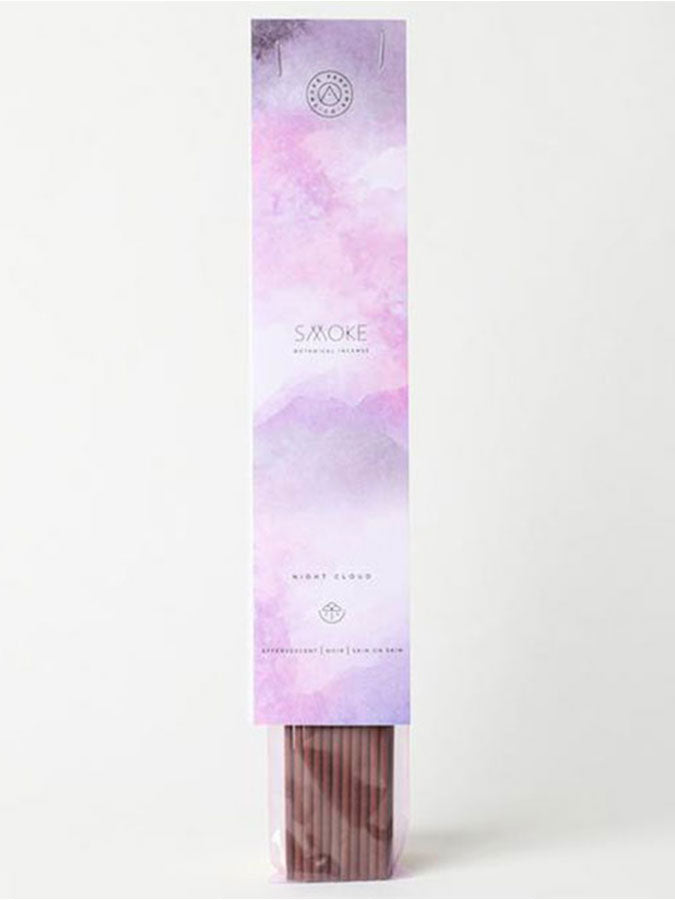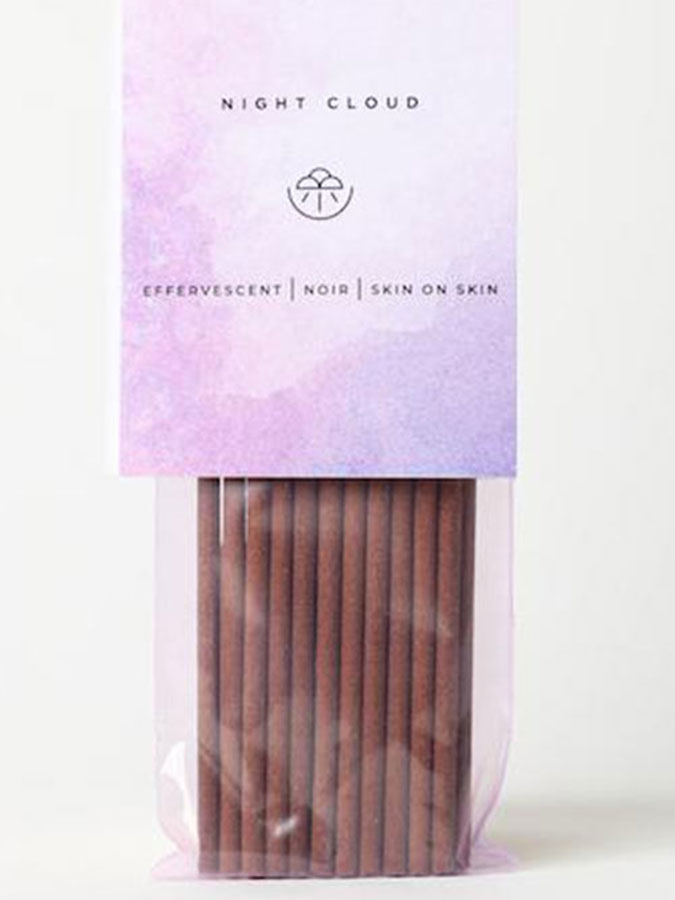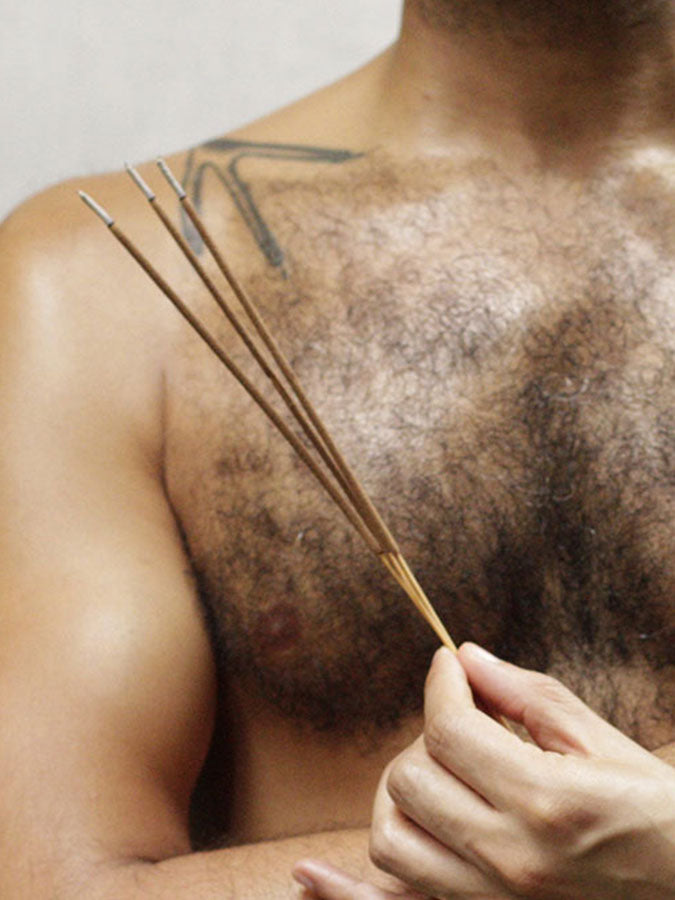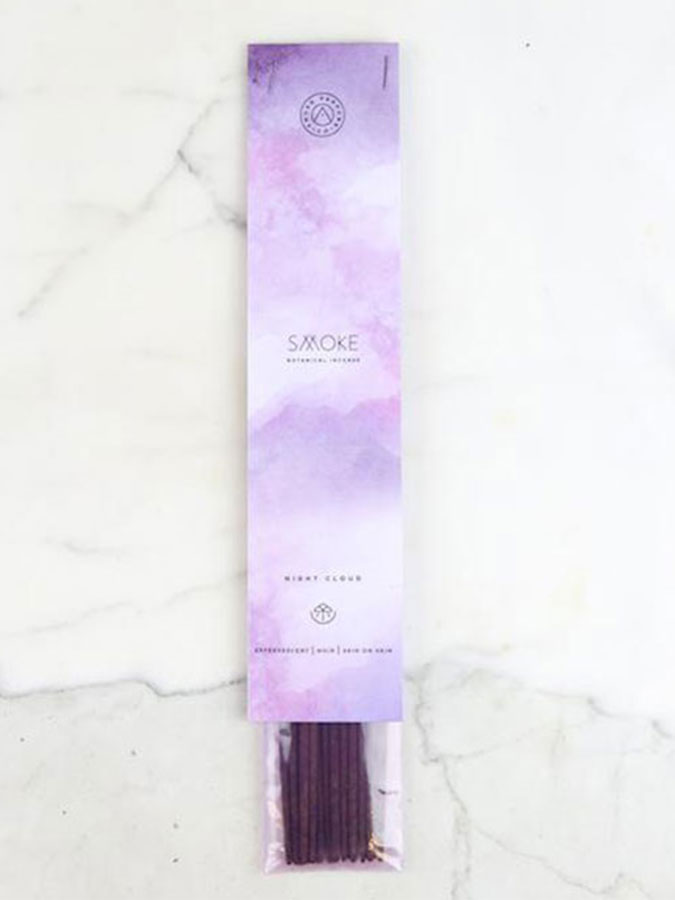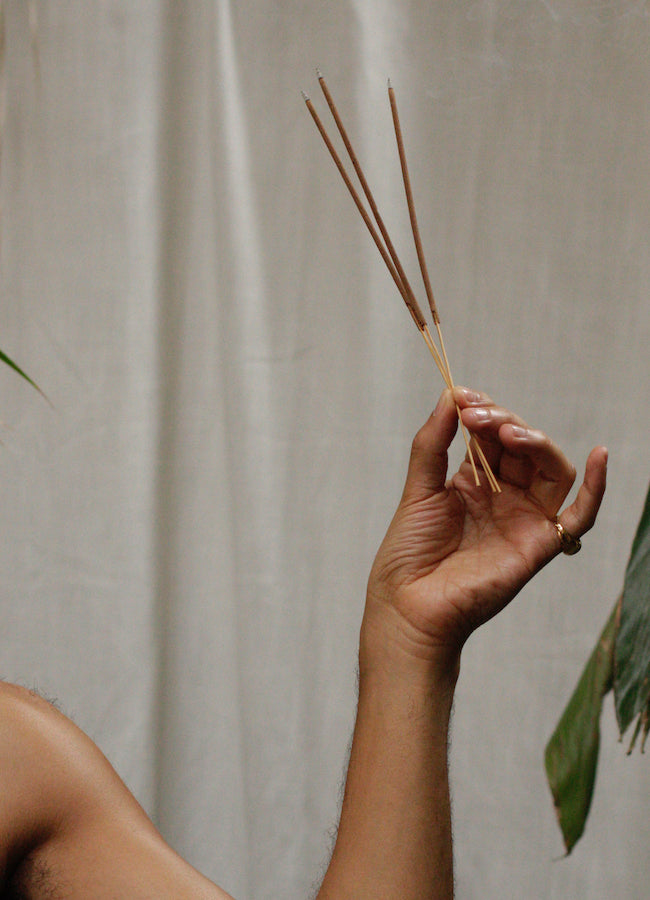 Night Cloud Incense
Product: At night in New Orleans the clouds hang impossibly low, the sky glows purple, and the air is as electric as it is humid. This incense brings the Night Clouds and their mystery into your home
Notes: Effervescent, noir, skin on skin. Fragrant and powdery notes of lavender, allspice, oak moss, and sandalwood. 
Ritual: Light bulky tip on fire, blow out the flame, and place stick-side-dow in a burner, potted plant soil, or otherwise fire-proof container. Enjoy as the ember gently releases fragrant smoke to cleanse, scent, and create a space of ritual. 
Uses: Scent your home or use as you would any smoke medicine to cleanse, clear, and bathe your space or aura. Light a stick before a bath or meditation to set the tone and invite a mystical feel.
Ingredients: wood, essential oil-based scent blend, dipropylene glycol (DPG). Made with plant-based resins, absolutes, and essential oils, and contains zero synthetics or charcoals for a clean burn. Each package contains approximately 20 incense sticks.
**For best results store out of direct heat and sunlight
**For External Use Only