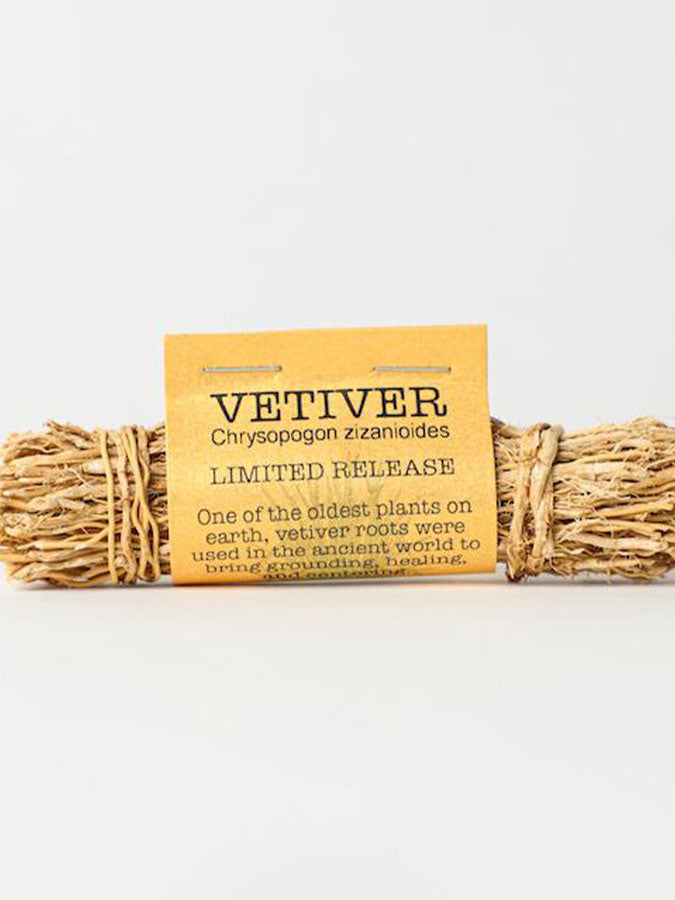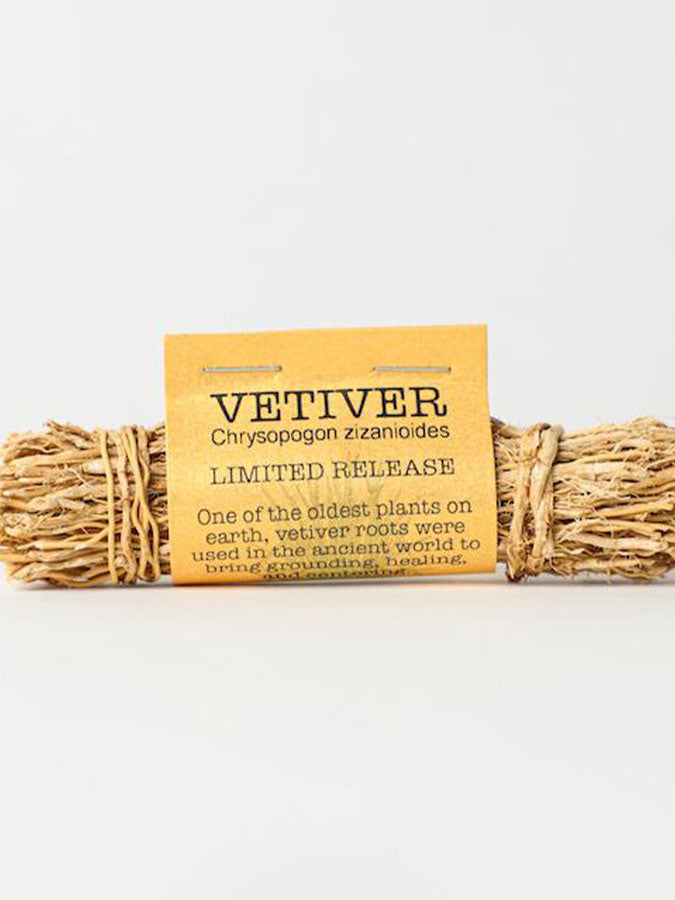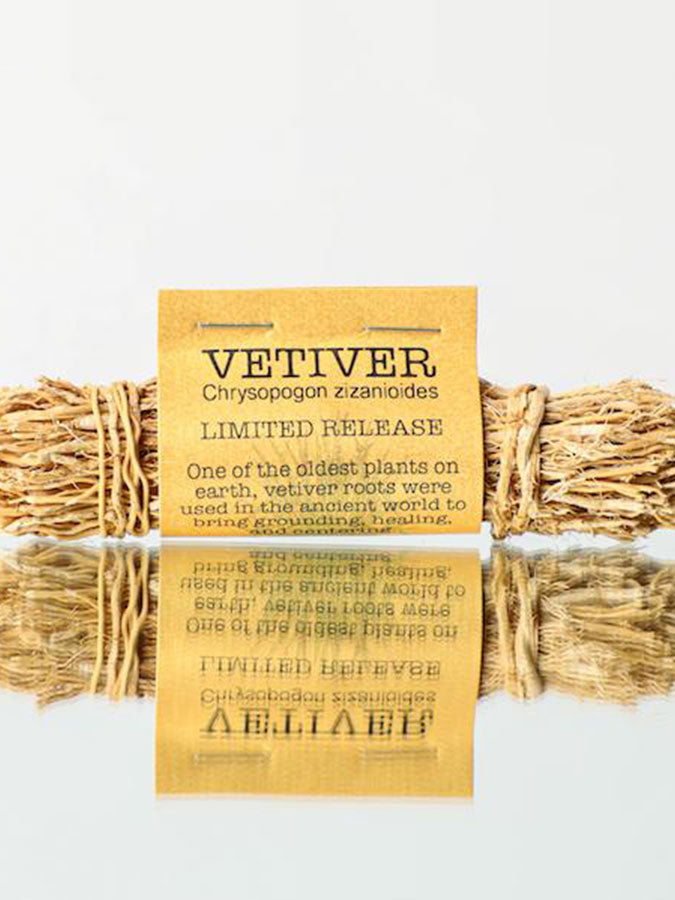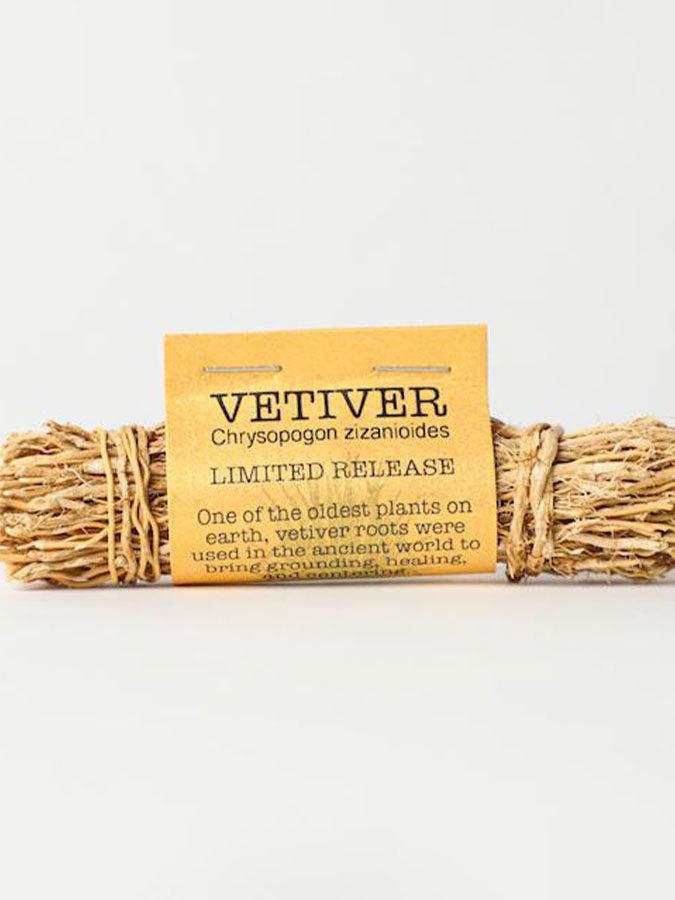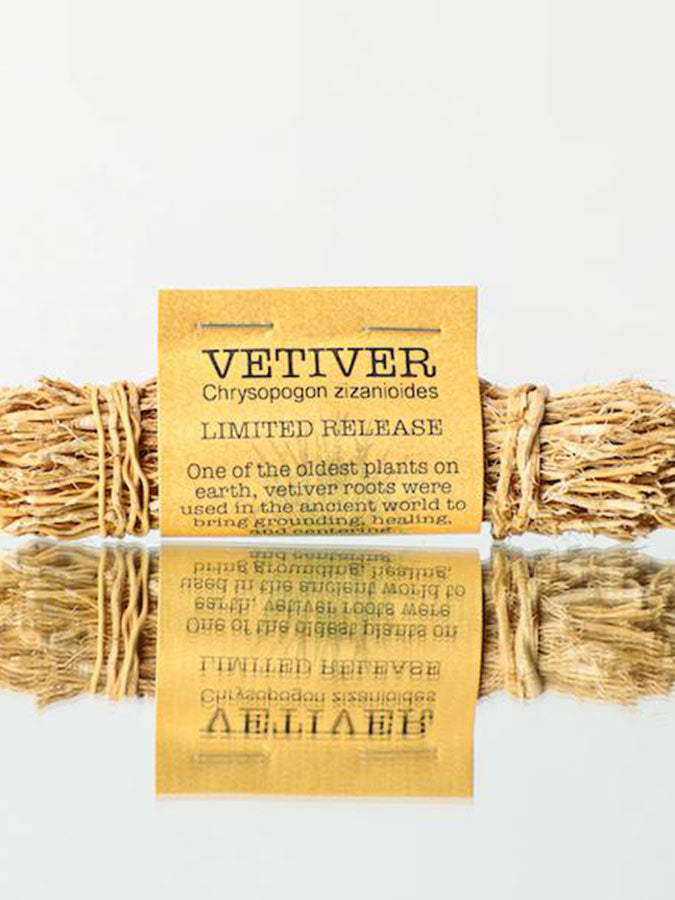 Vetiver Incense Bundle
Product: Raw dried vetiver roots bundled into an incense that is as sustainable as it is grounding and fragrant! 
Notes: Fresh vetiver grown in Hawai'i and rich in notes of wet mossy forest floor, perfume, smoke, sunshines, and rain. A clean and crisp scent like no other, and one that forms the base of Smoke Perfume (that's how much we love it!!)
Ritual: Light tip with a match, candle, or lighter, blow out the flame, and blow on the ember to guide the smoke. Place in a fire-proof container such as a ceramic bowl or abalone shell. Enjoy as the bundle releases fragrant smoke to cleanse, scent, ground, and create a space of ritual. 
Uses: Scent your home or use as you would any smoke medicine to cleanse, clear, and bathe your space or aura. Light a before a bath or meditation to set the tone and invite a mystical feel.
Ingredients: 5 inches long and 1 inch wide bundle of dried vetiver wrapped with a paper wrap. Grown and harvested sustainably in Hawai'i by Vetiver Farms Hawai'i
**For best results store out of direct heat and sunlight
**For External Use Only